These Easy Homemade Sloppy Joes are made from scratch with just a few simple ingredients! Great with ground beef, ground turkey and even chicken! 
Nothing beats this dish served with fries, for a true diner dish. You can serve corn on the cob, coleslaw, baked potatoes or roasted potatoes as a side as well.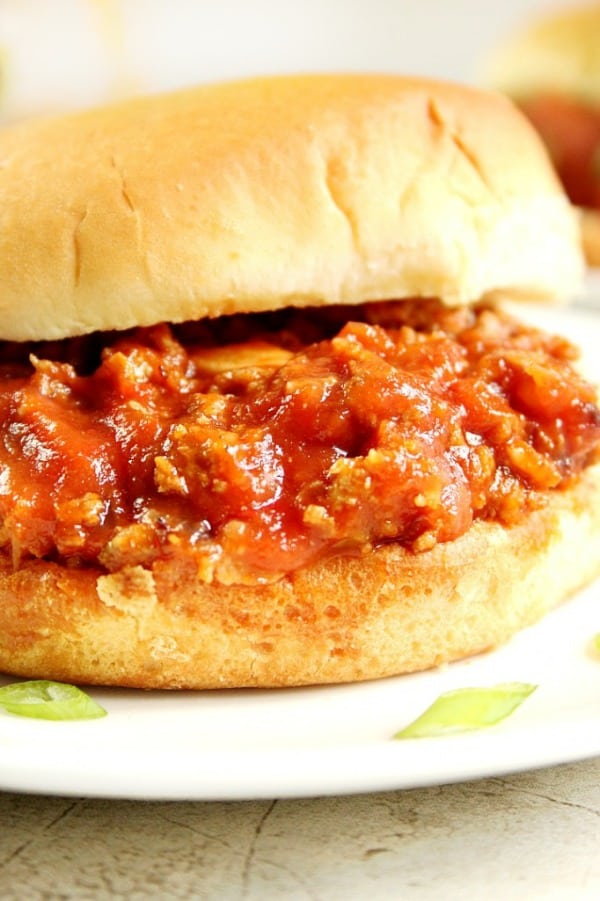 This dish starts with just a few steps that quite possibly will change the way you are cooking ground meat (beef or turkey or even chicken). The secret to making every meal that calls for ground meat flavorful is to saute garlic and onion in olive oil, then adding the meat and infusing it with the flavors. That's my favorite base.
After that, you add the sauce made in 5 minutes in a blender and simmer everything together. The sauce is a blend of peppers and tomatoes with the addition of spices. After trying this recipe, you will never go back to a store-bought Sloppy Joe sauce!