These Raspberry Jam Streusel Bars are made of buttery crust, sweet and tart raspberry jam filling, and crunchy streusel topping. This quick and easy dessert makes for a great last-minute dessert!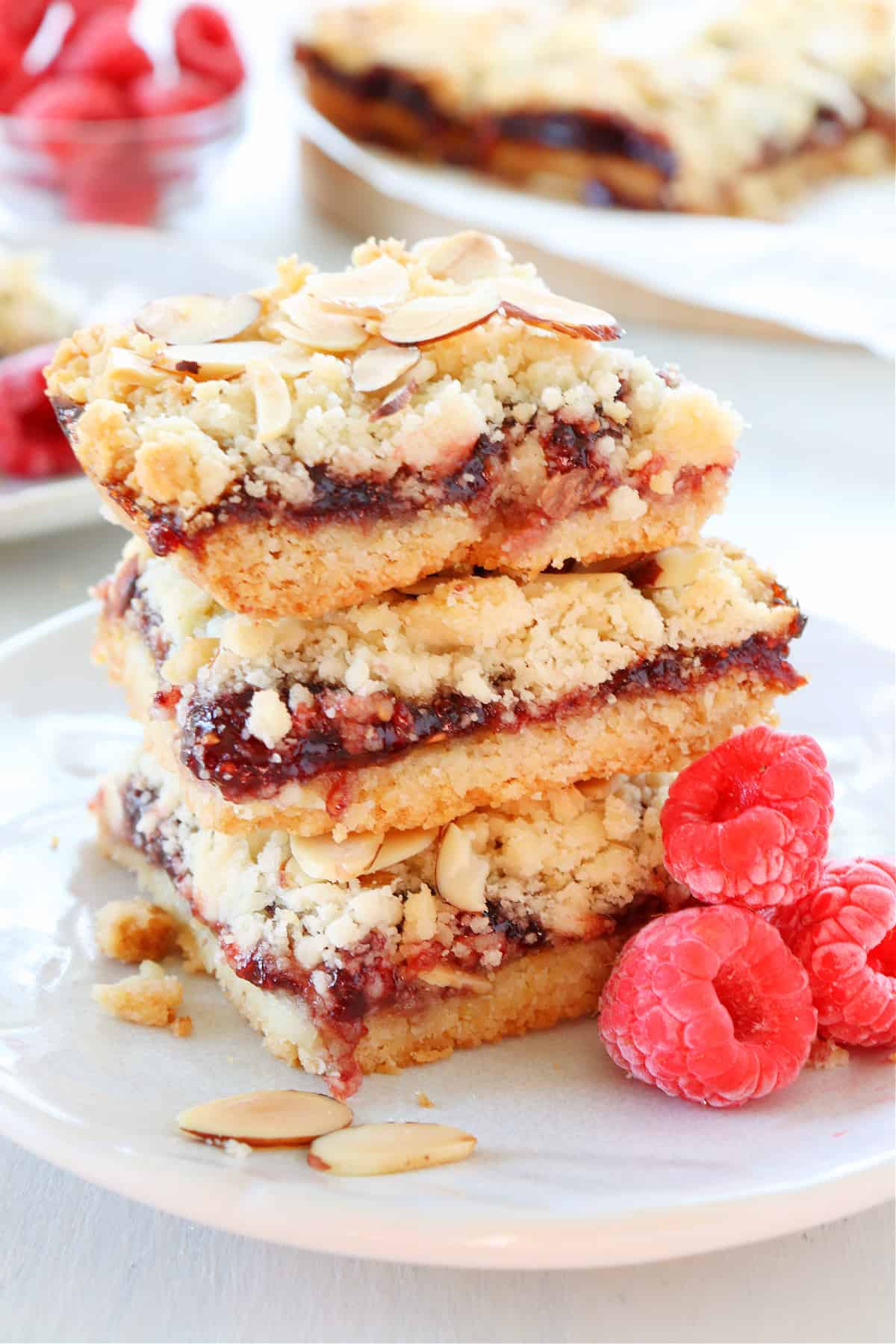 Easy Raspberry Streusel Bars
My favorite desserts to make are streusel bars. I perfected my recipe and made many versions over the years. When I don't use fresh fruit, like in my Cherry Pie Crumb Bars, I use jam or preserves. These Raspberry Jam Streusel Bars are so quick and easy, even the kids can make them! It's fail-proof and very fun to make. The crust and streusel topping are made from one dough. The filling can be made with any fruit jam or preserves. You can make a different version every day!