These baked Turkey Meatballs are juicy and delicious! It's an easy and healthy dinner for the whole family. Serve them with classic pasta sauce, creamy mushroom sauce, or make meatball subs!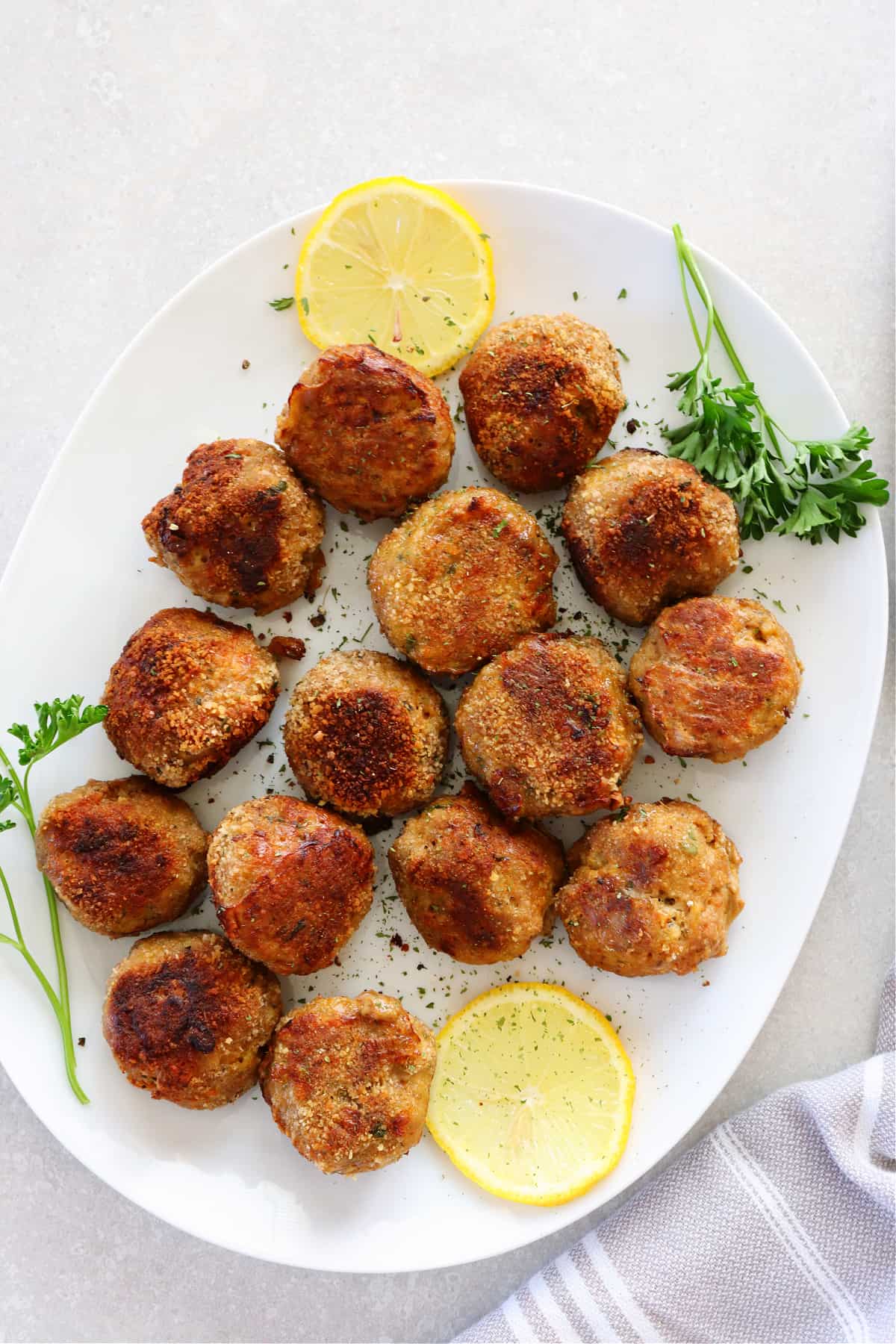 Baked Turkey Meatballs
If you are looking for a healthier, leaner alternative to beef meatballs, turkey meat is a great choice. I always have a few pounds of ground turkey in my freezer and these meatballs are one of my favorite things to use them for. You should know that turkey meat can be quite flavorless, especially since it does not contain much fat. Adding minced garlic and fresh onion (not in powdered spice form) is key to adding flavor. Grated Parmesan cheese and Italian herbs round up the flavor mixture!