These Air Fryer BBQ Chicken Thighs are juicy, saucy, and delicious but so quick and easy to whip up. This is the best BBQ chicken dish you will make in the air fryer!
I used a simple seasoning blend and my homemade BBQ sauce but feel free to use your favorite rub and sauce.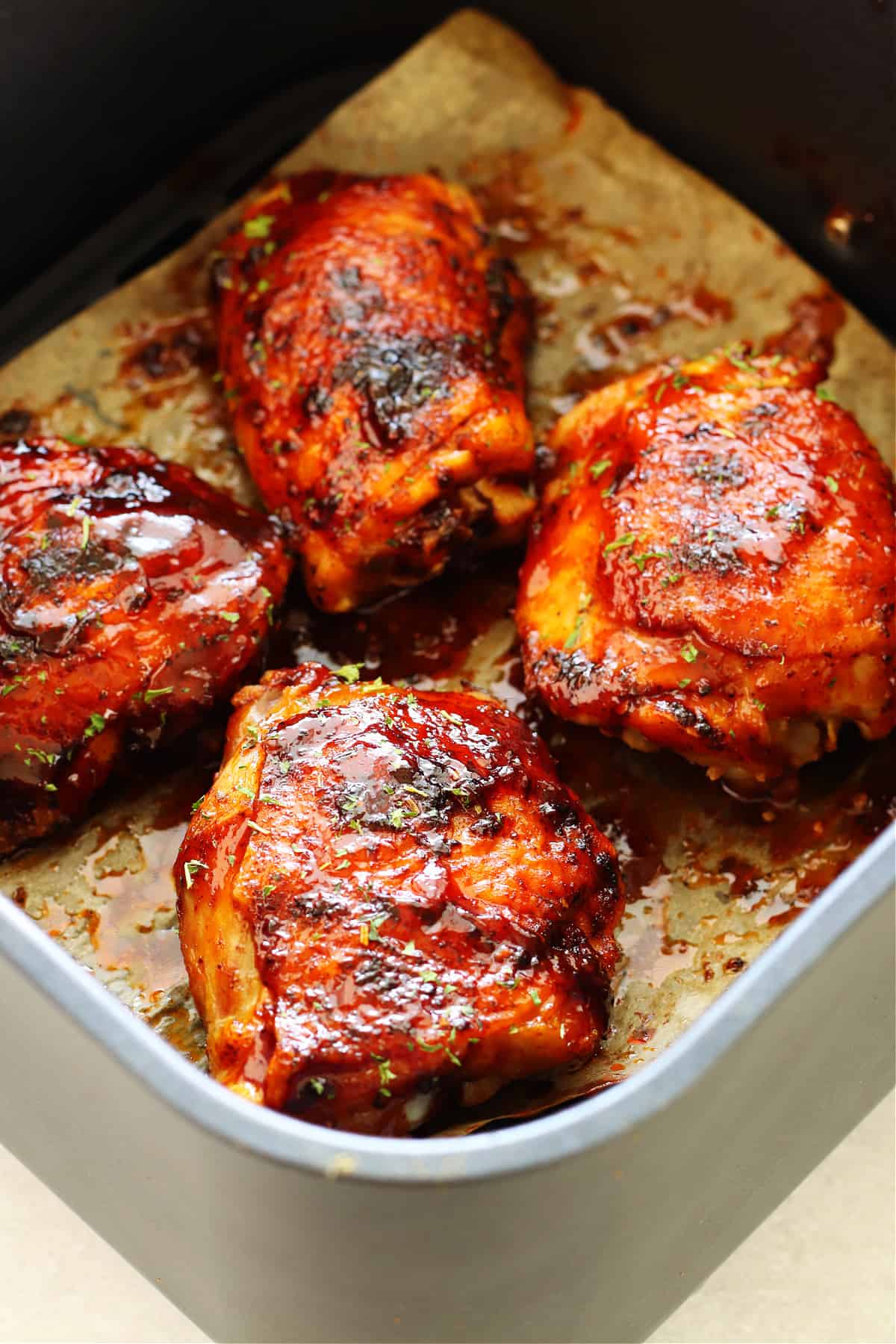 BBQ Chicken in the Air Fryer
Summertime is almost here and BBQ dishes are entering our menu. Well, if you ask my Hubby, it does not have to be summer for us to enjoy a barbecue! Thanks to the air fryer, I can whip up BBQ chicken thighs in no time. It's a great dinner idea for a weekend but so quick and easy, you can enjoy it on busy weekdays too! The caramelized sweet sauce and the perfectly seasoned chicken make this dish irresistible. You will be making it again and again this season!