These Skillet Chicken Thighs are the best, pan-seared boneless skinless chicken thighs ever! This stove-top cooking method is simple to follow, even for beginners.
Serve them with roasted potatoes and carrots, sauteed spinach or mushrooms and a simple salad, for a wholesome meal your whole family will love. For a cast iron version baked with vegetables in the oven, you may like my Garlic and Herb Chicken and Potatoes.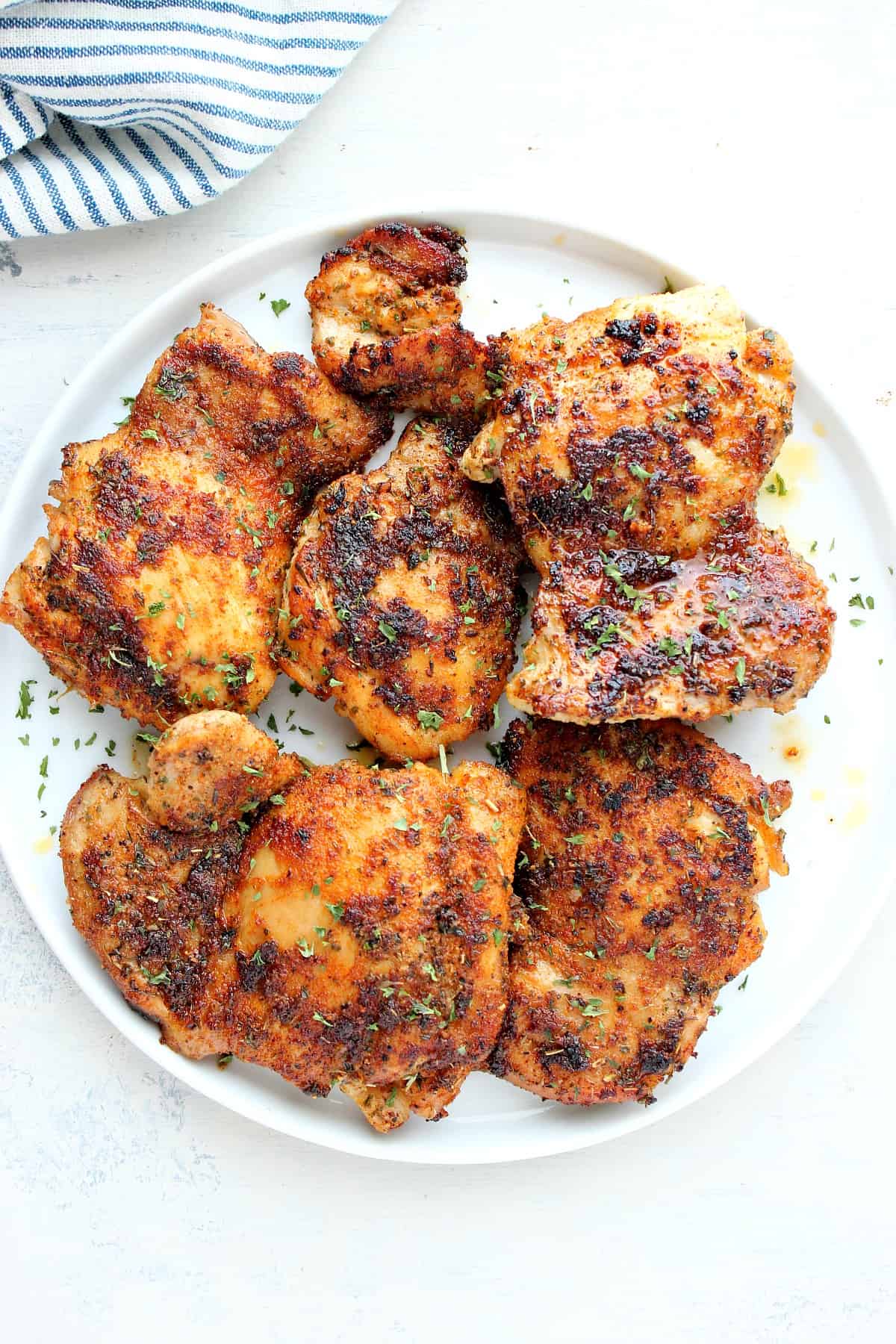 Today, I am going back to basics. Boneless skinless chicken thighs are seasoned and cooked in a skillet, on the stove. My simple seasoning mix with spices that most likely you already have in your pantry adds delicious flavor. You can easily cook a larger batch and keep it for meal prep though out the week. These thighs are perfect as a main dish, can be grilled or baked, but also sliced and used as a salad topping. You will love this recipe!