This Garlic Butter Shrimp with lemon is one of the easiest and fastest seafood dinners you can make. Serve it with pasta or rice and steamed vegetables.
If you are a fan of easy seafood recipes, you will also love the Tuscan Shrimp and my Baked Teriyaki Salmon recipes.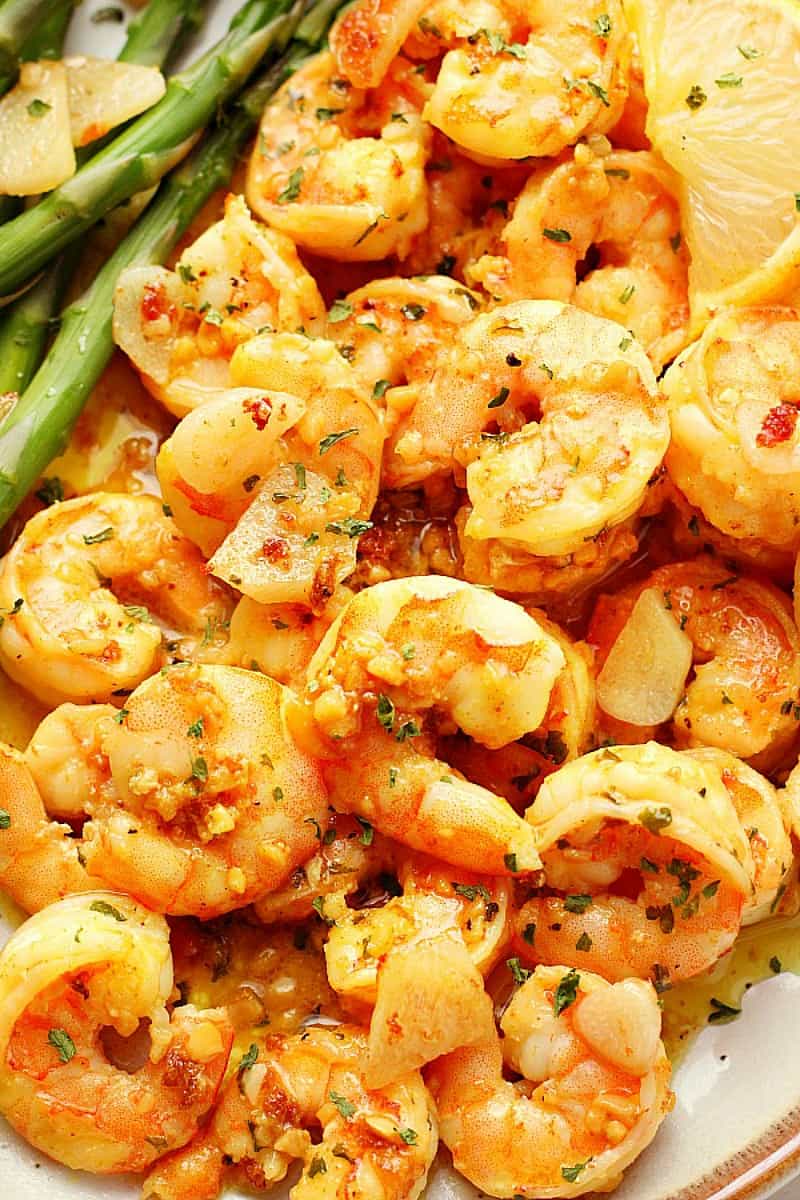 When you need a quick and easy dinner, shrimp is the way to go. It's cooks really fast and is very versatile. This recipe calls for quick sear of the shrimp in a skillet and then simmering it in garlicky butter. It's bursting with flavor! A splash of fresh lemon juice brightens the dish. It's perfect at any time of the year, but especially during Spring. I serve it with asparagus that was quickly steamed in the microwave. You can also serve it with steamed broccoli, as it pairs very well with the same flavors.