This Homemade Coffee Creamer is made with just 3 simple ingredients: half and half, brown sugar, and vanilla extract! No sweetened condensed milk needed.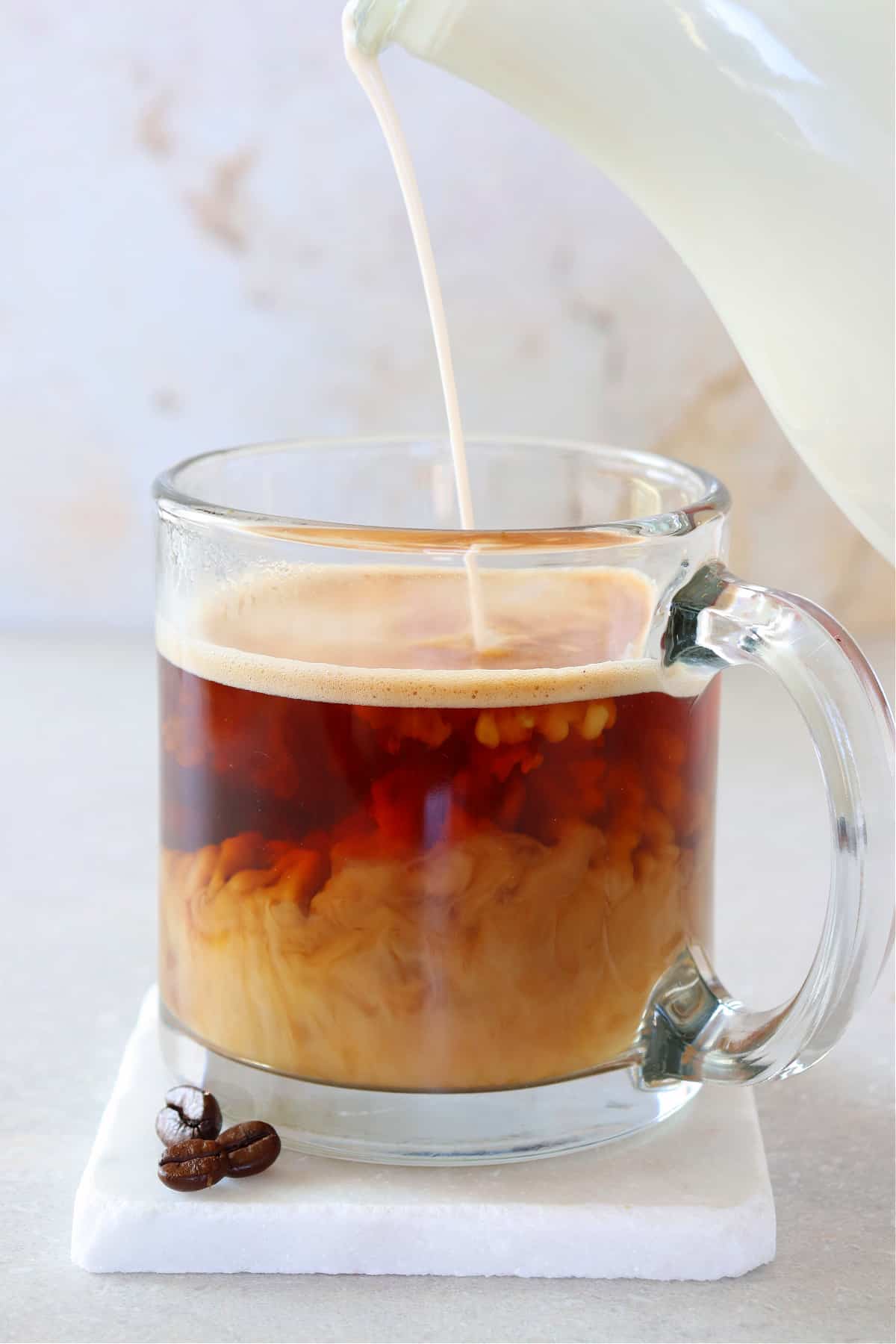 Coffee creamer from scratch
If you are like me and you are looking forward to your morning cup of coffee with sweet creamer, you may be shocked to learn that there is no creamer in the store-bought coffee creamer. That's true! You can check the ingredients on the label. Lots of oil and fillers, no creamer in sight. Time to make it at home, with simple pantry staples and lots of flavor variation possibilities!