Homemade Cake Flour - no need to spend extra dollars on cake flour! Make it yourself with just two ingredients!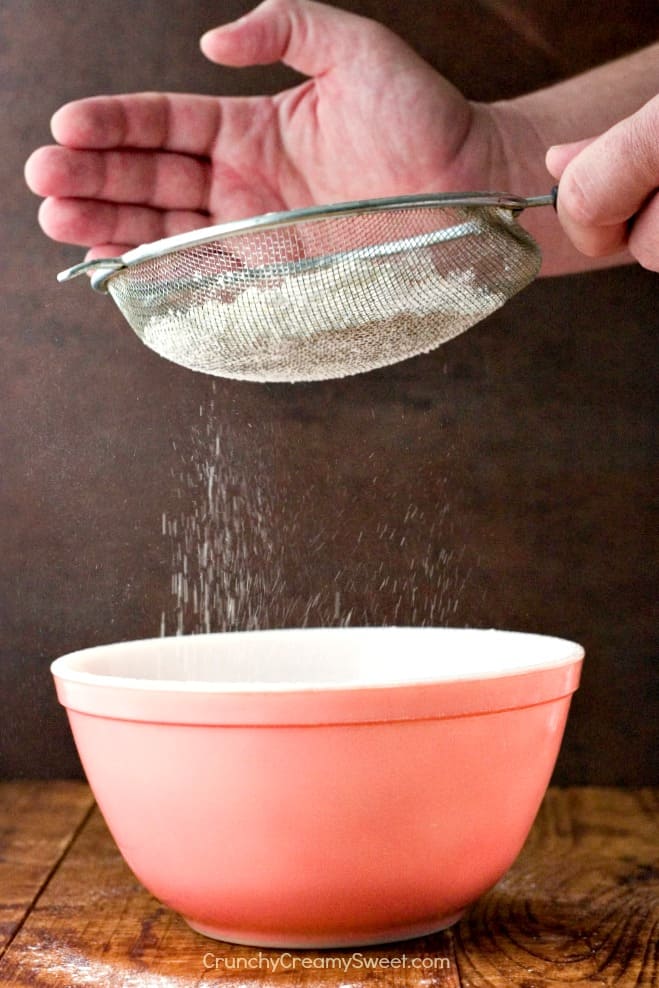 If you ever end up needing cake flour but don't want to spend extra dollars, make it at home! It's so easy!
All you need is all-purpose flour and corn starch!
Here is how to make it:
You will need:
1 cup all-purpose flour - 2 Tablespoons 
2 Tablespoons corn starch
Scoop out one cup of all-purpose flour into a measuring cup. Take away 2 tablespoons of the flour and return to the flour bin. Add 2 tablespoons of corn starch to the flour. Sift the mixture over a bowl.
That's it! It's ready to be used in your recipe!