These Mini Lemon Cheesecakes are quick and easy to make and bake in a cupcake or muffin pan. The lemon zest and juice give them a delicious and refreshing flavor!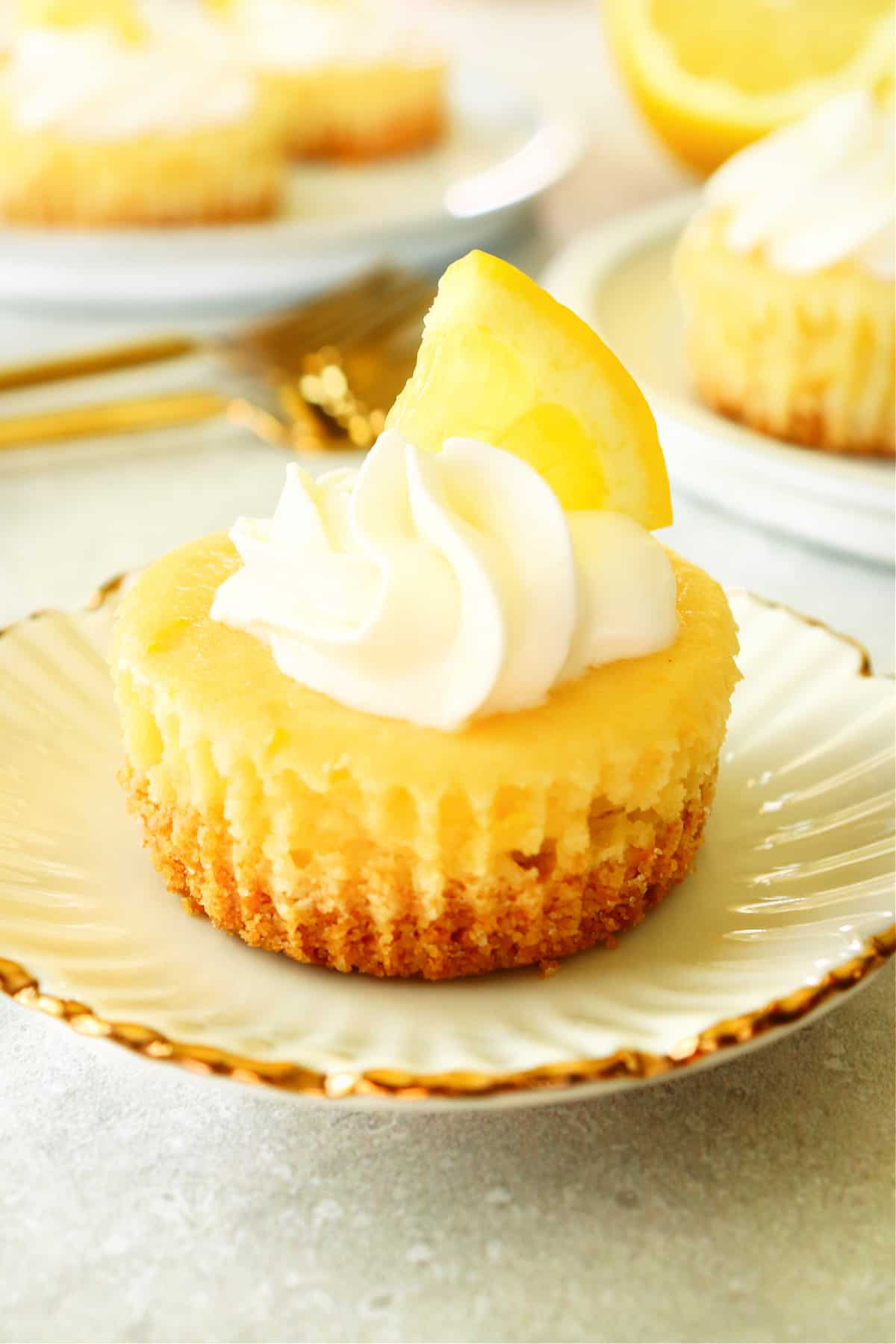 Mini Lemon Cheesecakes
Lemon desserts are bright, refreshing, and delicious. Exactly what I am craving right now! Make it in a mini form and they are instantly cute! These Mini Lemon Cheesecakes are so easy to make, with just a handful of simple ingredients. The crust is sturdy and crunchy and the filling is perfectly creamy, tangy and sweet. Bonus points, you can make the cheesecakes up to 2 days in advance!