These 21 Pantry Recipes using basic ingredients and shelf-stable products will help you create a meal plan for three weeks. Make the best pizza dough, easy casseroles and takeout dinners right in your kitchen with my easy to follow recipes and tips!
Many of these recipes make for great leftovers that can be used for lunch the next day, like my Chicken Fried Rice or the Sheet Pan Sausage and Veggies.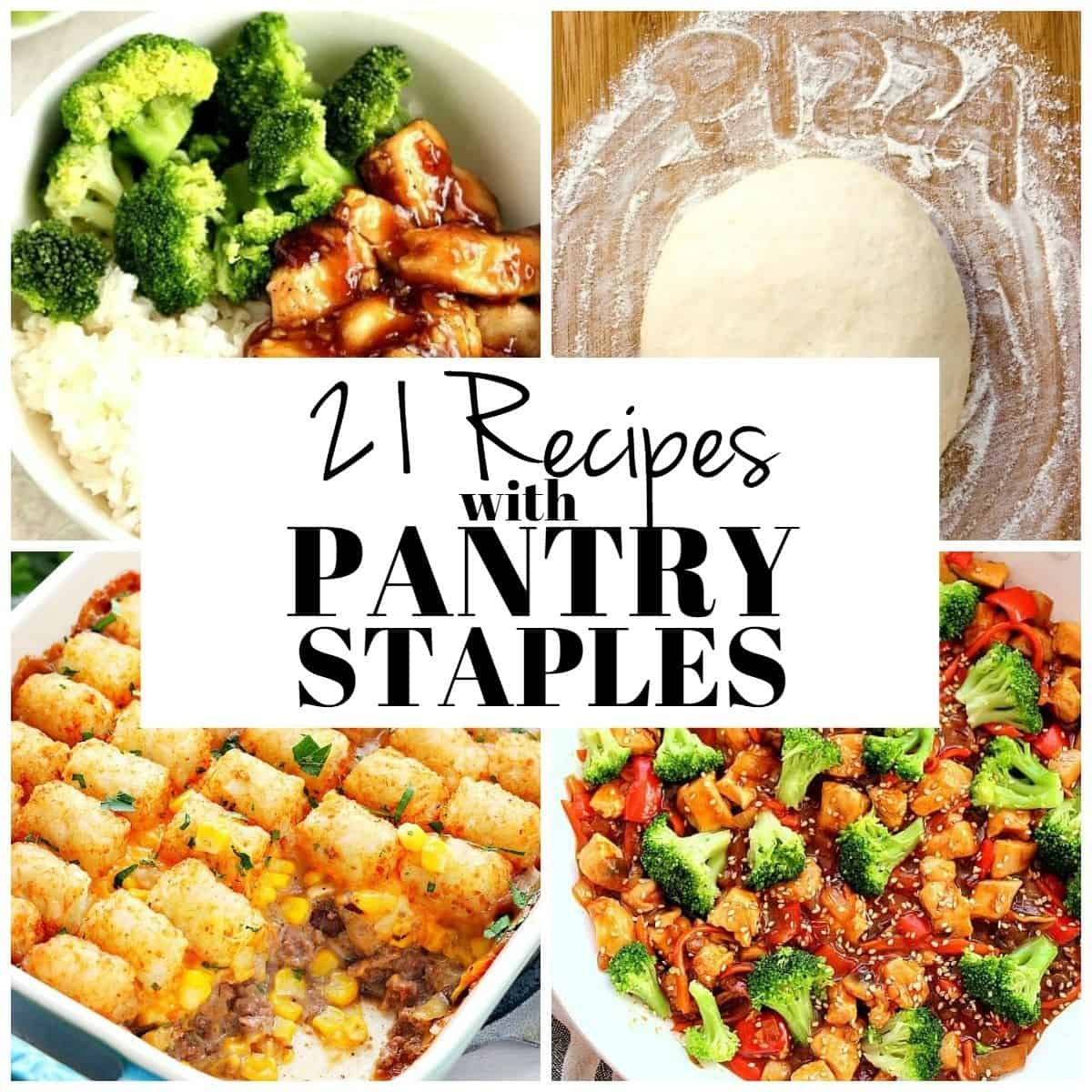 Cooking at home can be easy and stress-free if you plan ahead and have a pantry stocked with even the simplest staples. I highly recommend cooking a large batch of beans, chicken, ground meat, rice, portioning them into freezer-bags and freezing. Thaw it in the fridge or on the counter and use. You can use fresh veggies or frozen veggie mixes for many of these recipes. If you don't have teriyaki sauce or Alfredo sauce, make a simple homemade version with pantry staples. Skip the pizza place and make the best pizza dough. Let everyone in the family choose their toppings!
If you have the Instant Pot, I shared my 14-day meal plan. Check it out!
Tips for cooking and freezing pantry staples:
1. Teriyaki Chicken - with rice and broccoli (use fresh or frozen)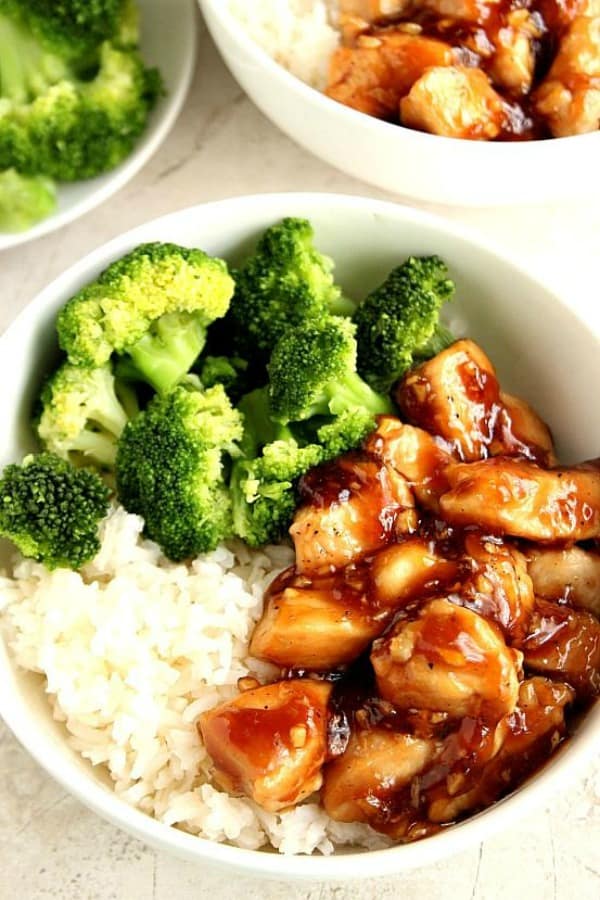 2. Cheesy Beef Noodle Casserole - use any pasta you have on hand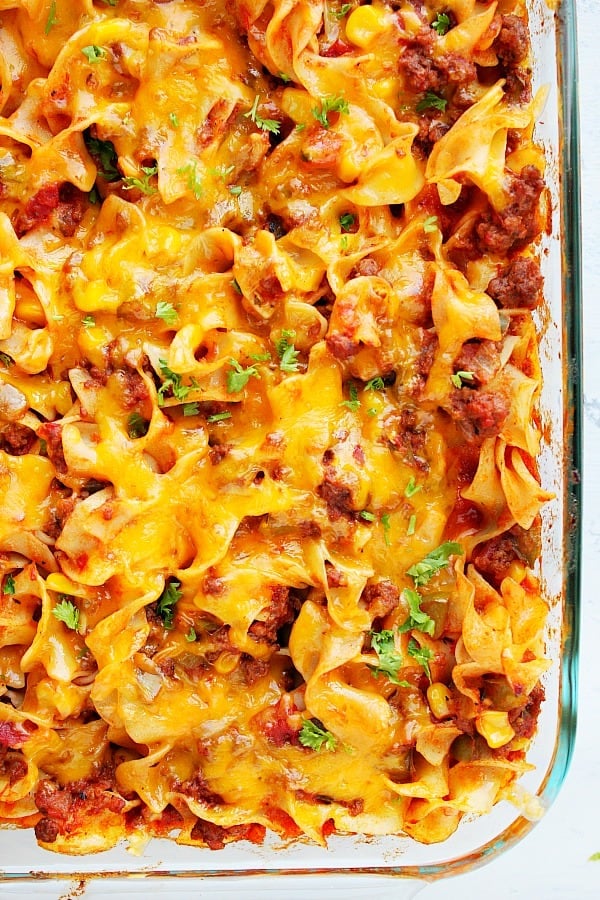 3. 10-Minute Teriyaki Shrimp - all you need is shrimp, teriyaki sauce and rice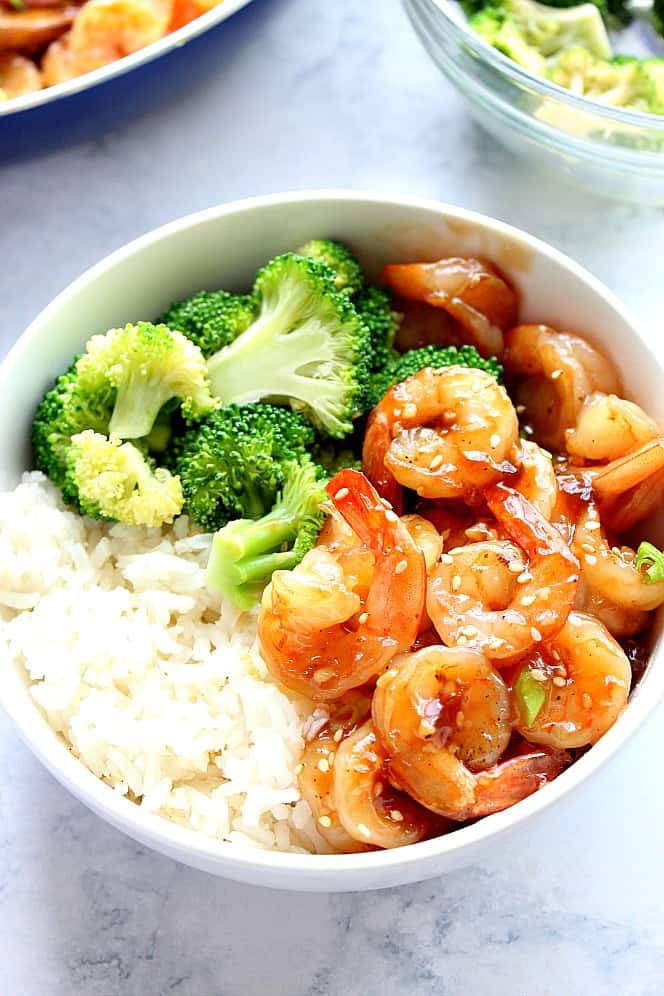 4. Spinach Dip Chicken Pasta - any bite-size pasta works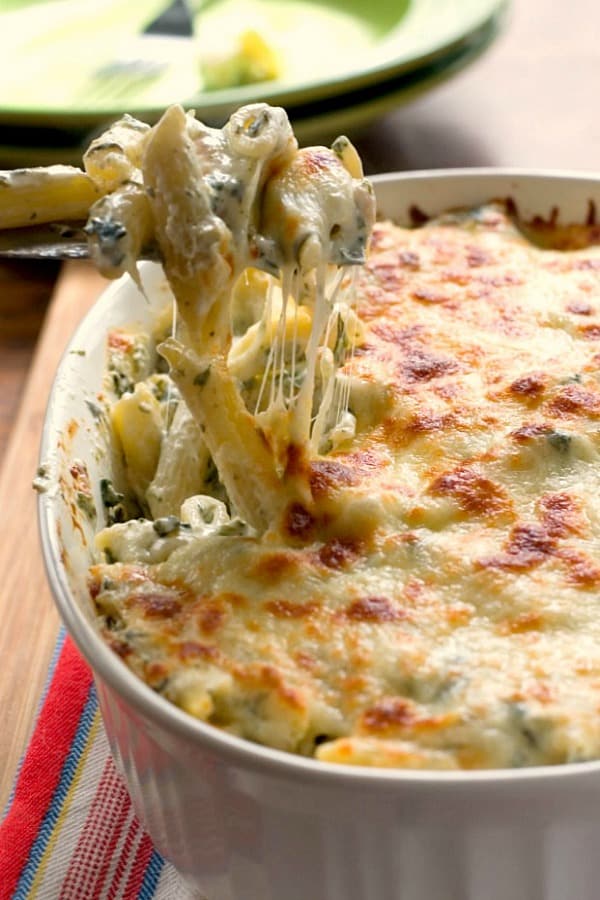 5. Best Homemade Pizza Dough - photo tutorial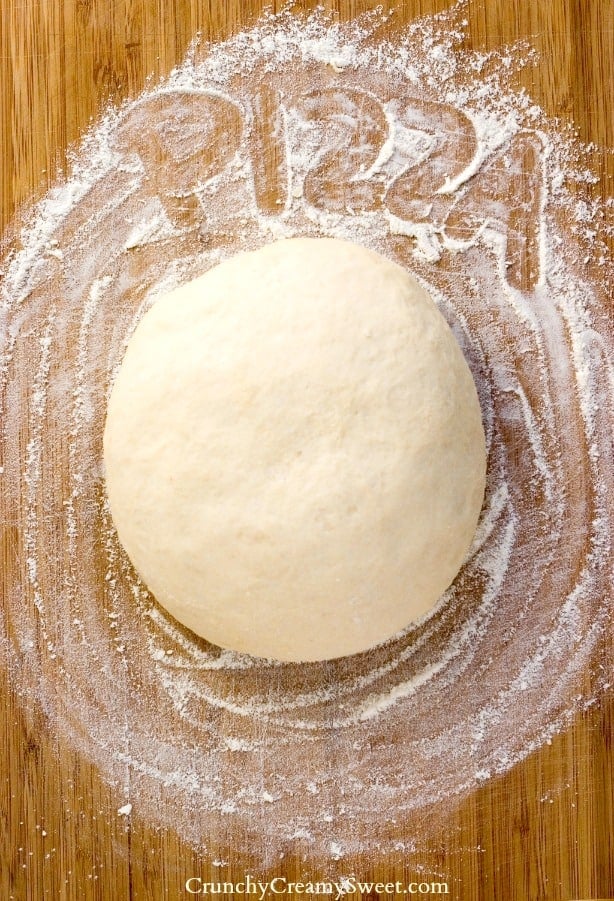 6. Chicken Fried Rice - best way to use day-old rice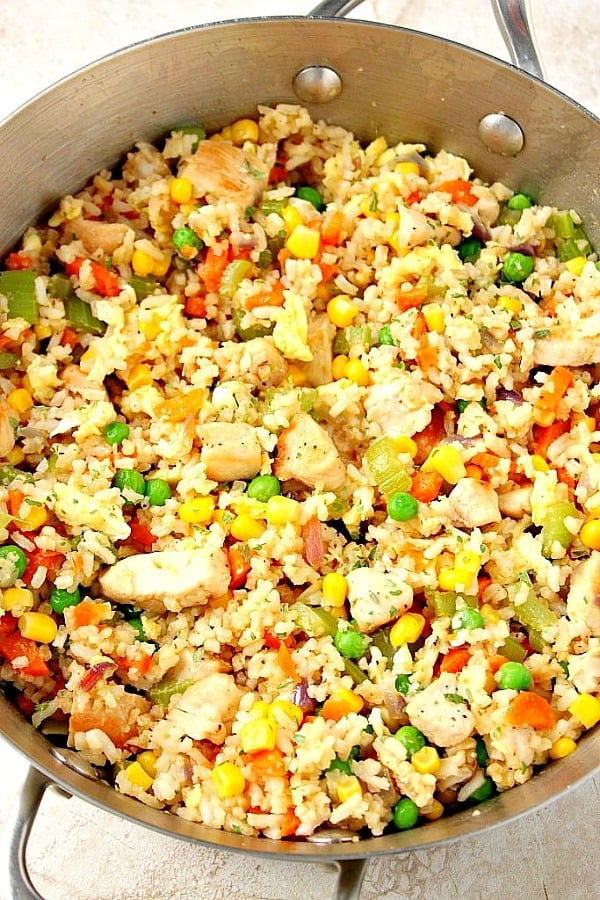 7. Chicken Yakisoba - made with ramen noodles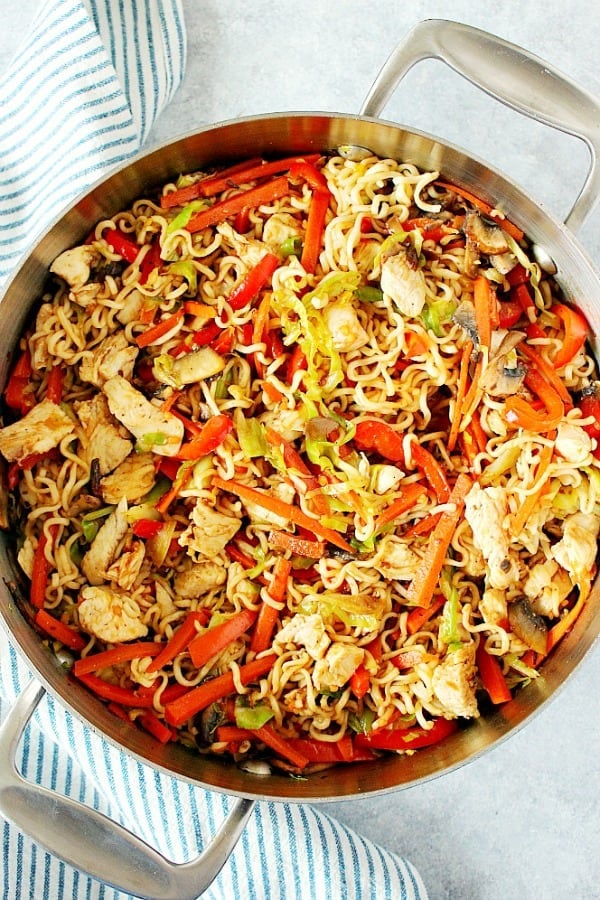 8. Mushroom Stroganoff - for Meatless Mondays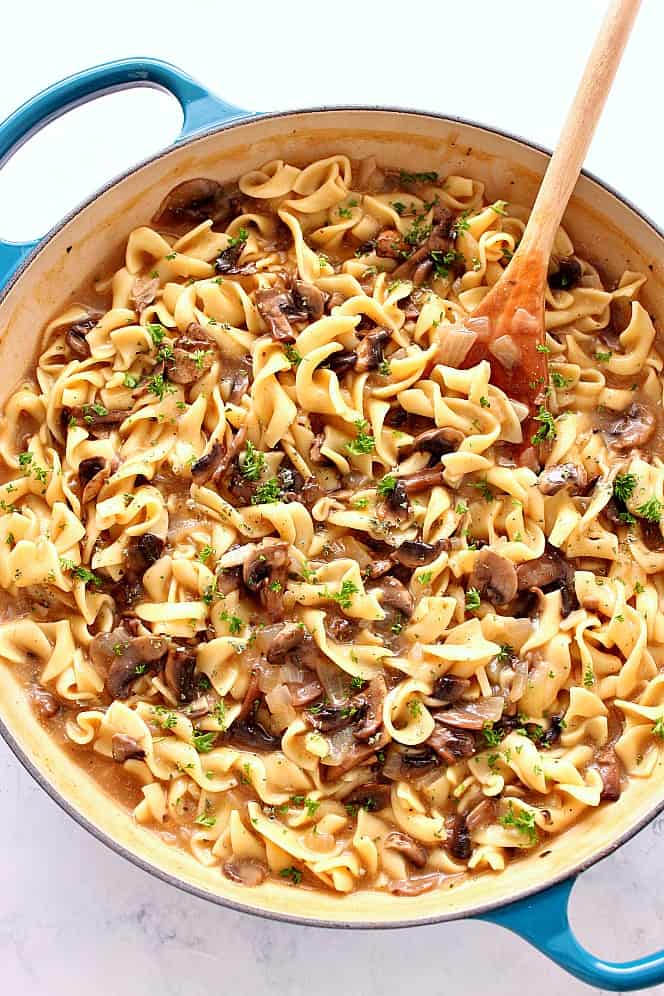 9. Healthy Sheet Pan Sausage and Veggies - simple no-fuss dinner or lunch idea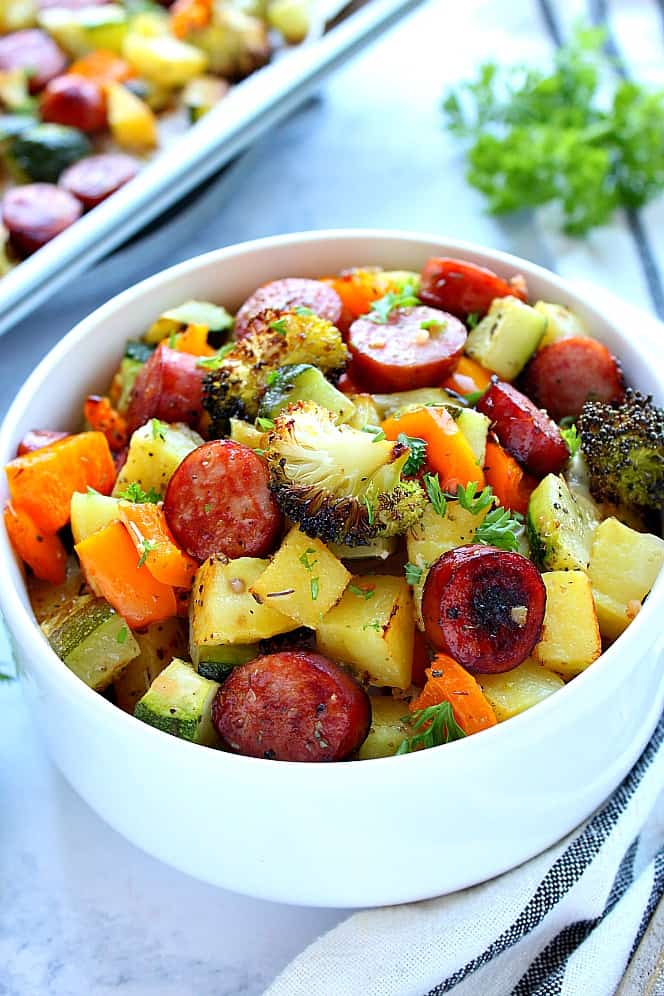 10. Mexican Chicken and Rice Skillet - one of my go-to pantry dinners; if you don't have ground meat, use beans or lentils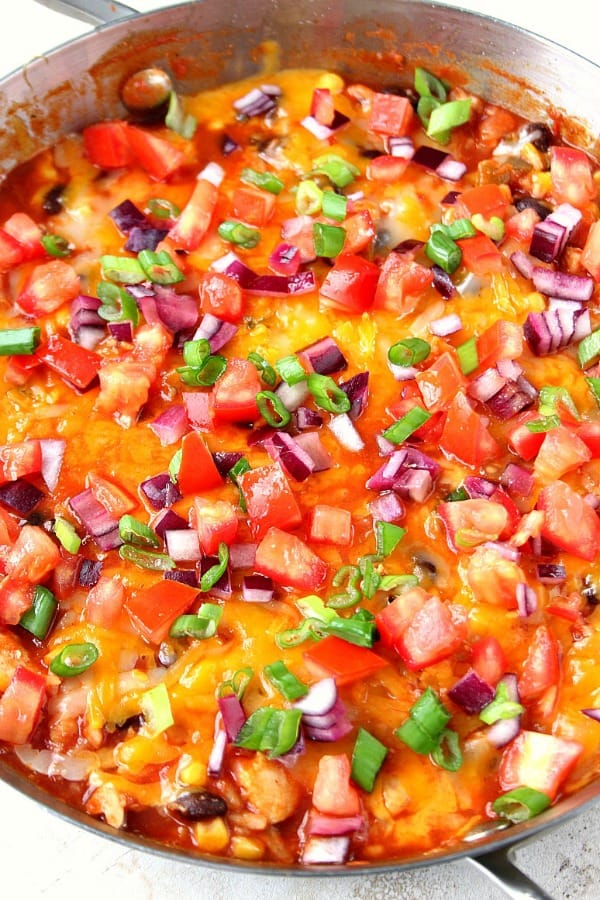 11. Slow Cooker Mexican Chicken - use it for tacos, enchiladas or casseroles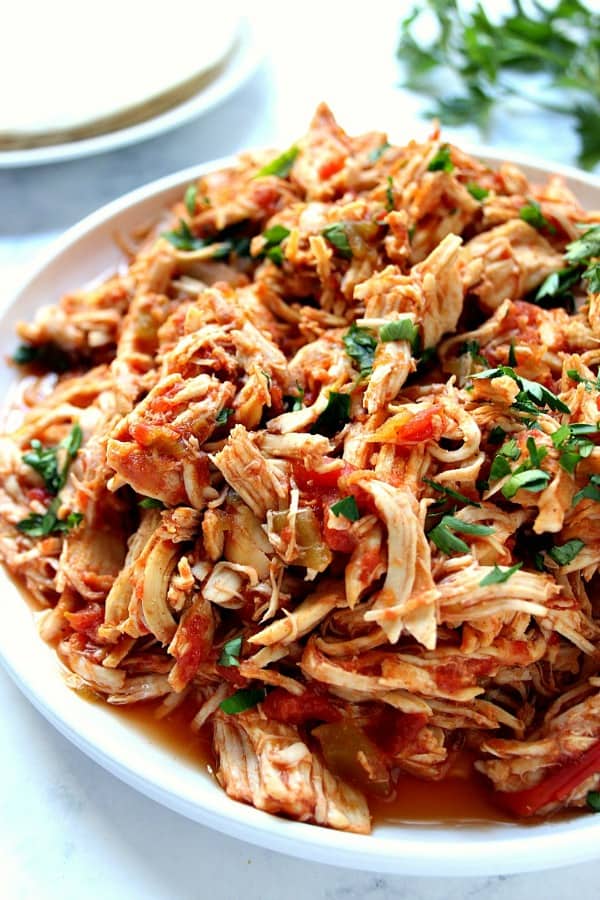 12. Tater Tot Casserole - make two and freeze one of them for later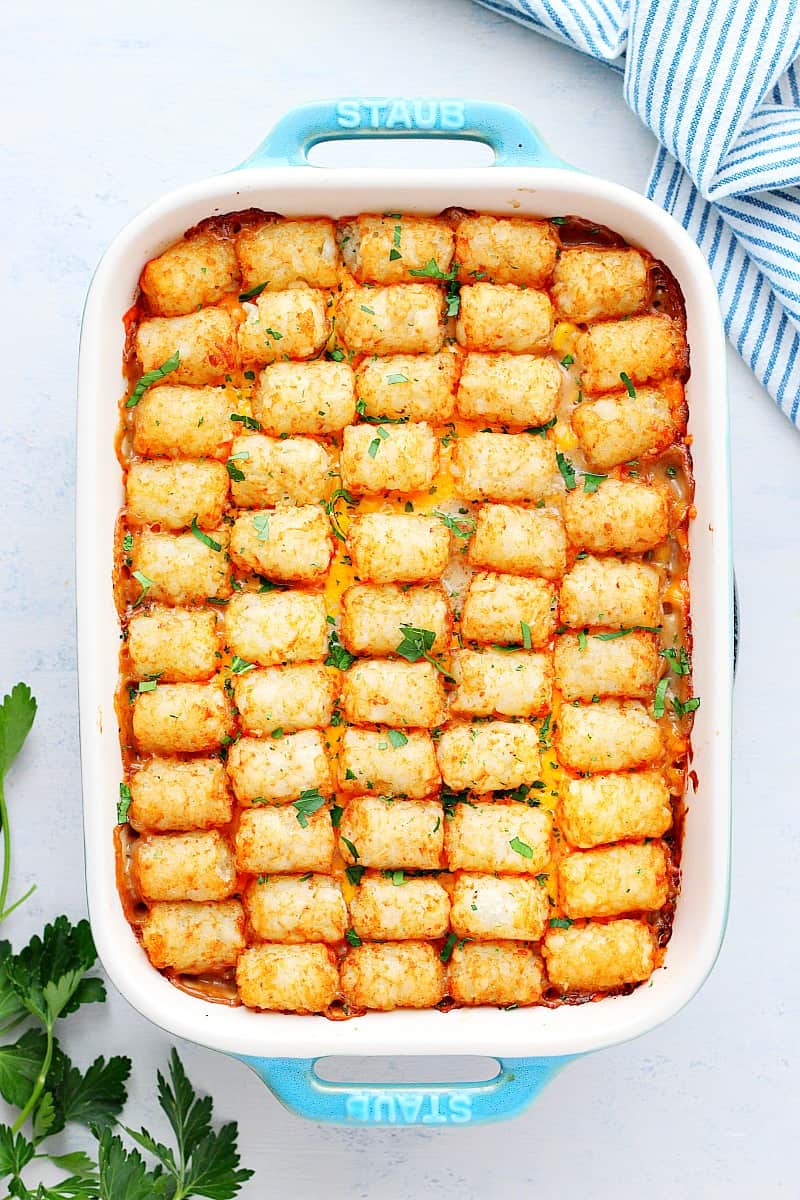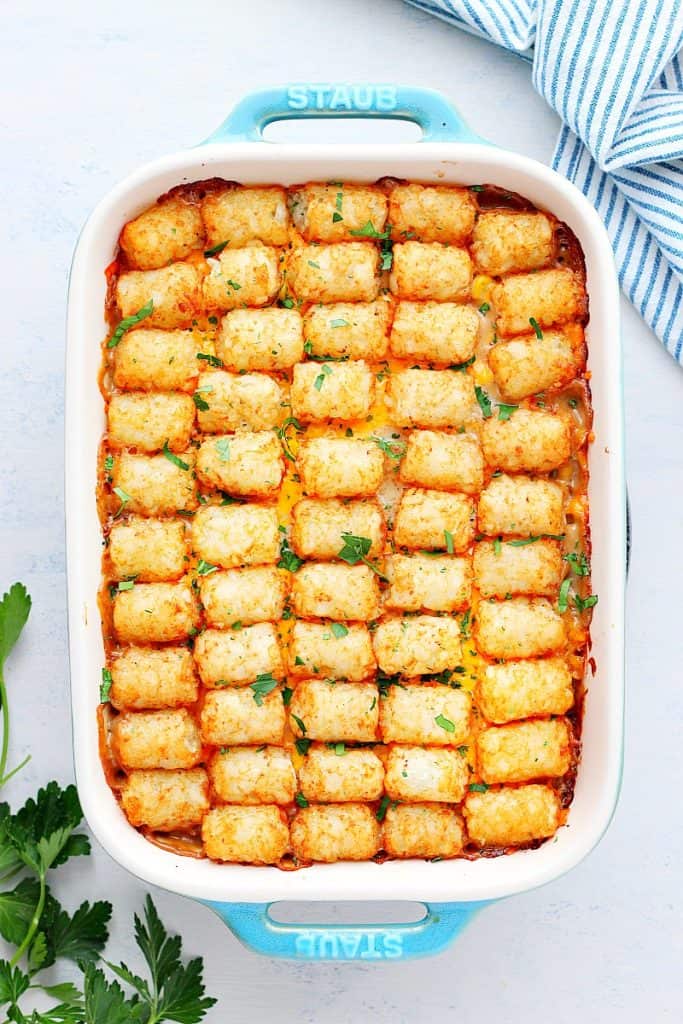 13. Easy Chicken Stir Fry - serve it with rice or noodles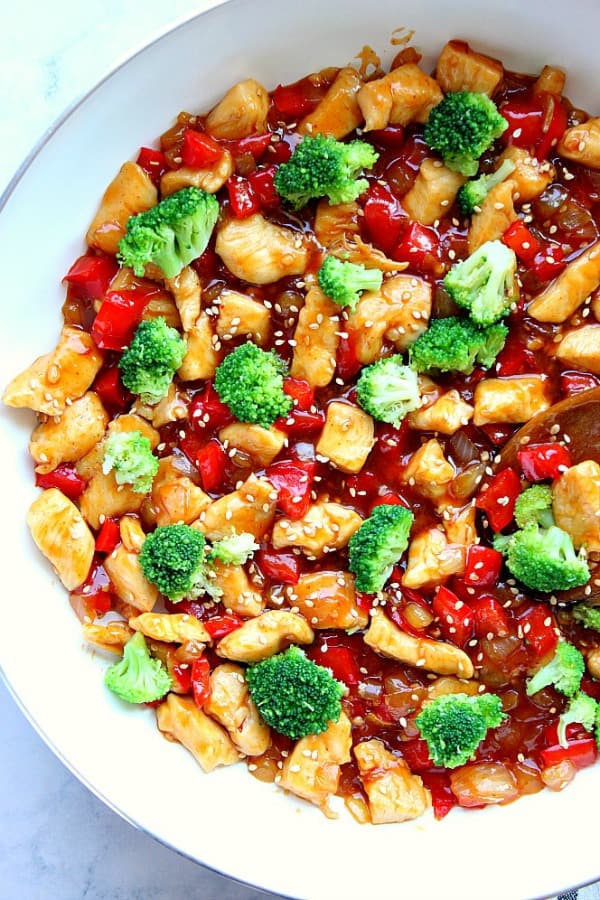 14. Stuffed Pepper Rice Skillet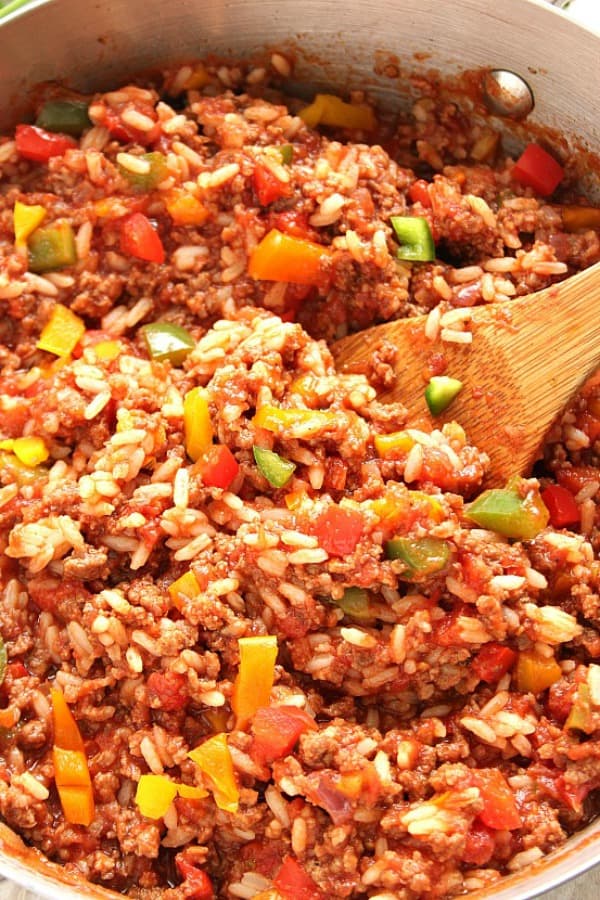 15. 10-Minute Garlic Noodles - use Asian noodles or even spaghetti!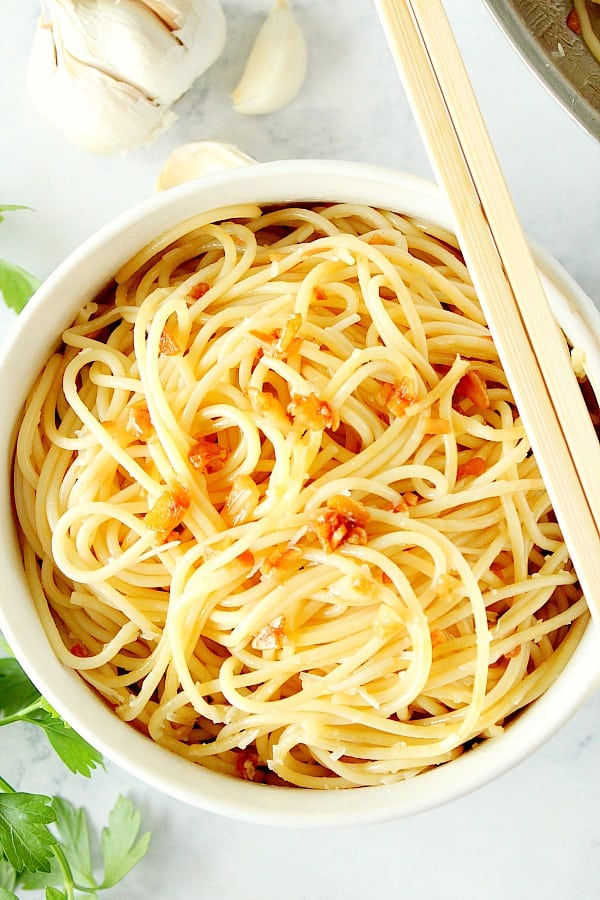 16. Black Eyed Peas with Ham - use any beans you have on hand!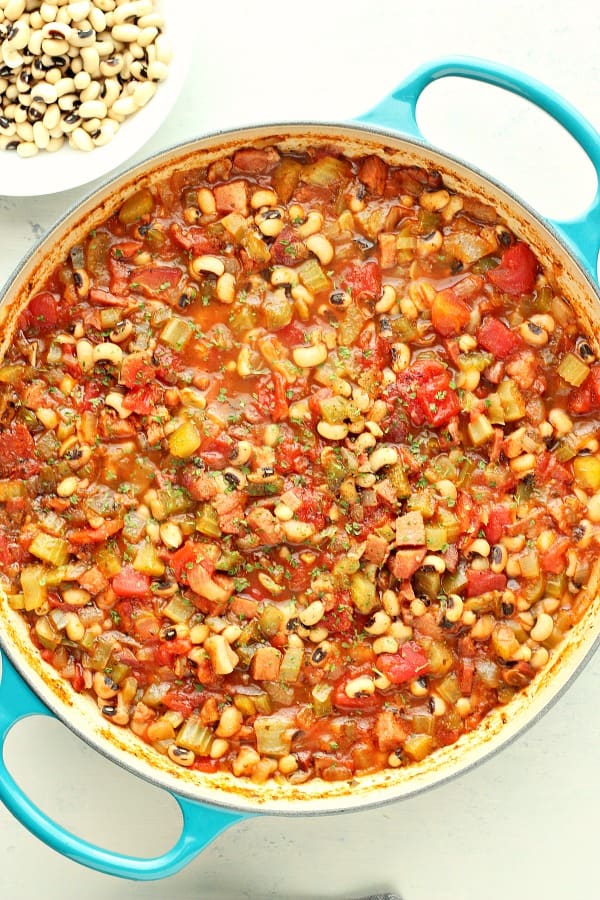 17. Lemon Garlic Chicken - a flavorful and easy recipe using chicken breasts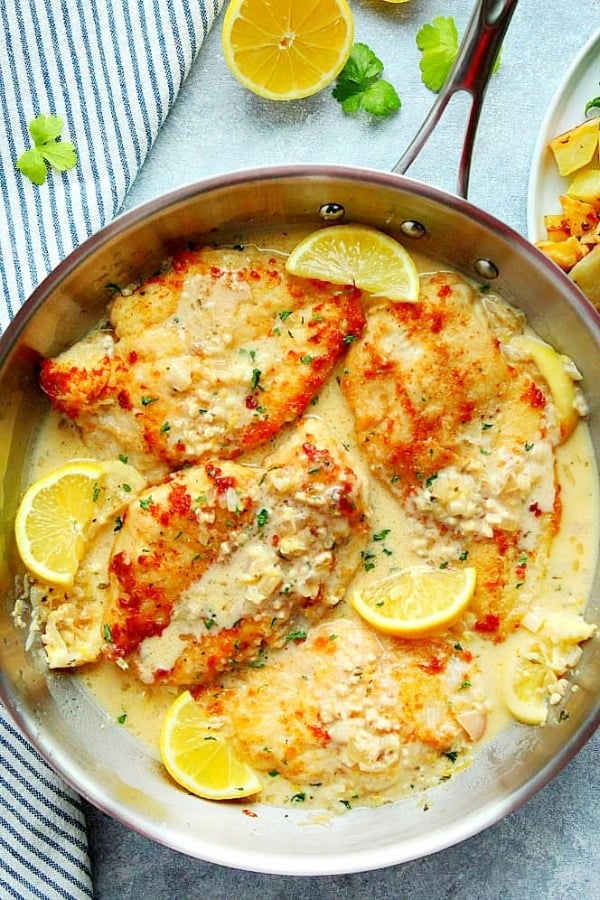 18. Baked Pork Chops - the easiest recipe for boneless pork chops
19. Slow Cooker Teriyaki Chicken - let the crockpot do the work and make this easy dinner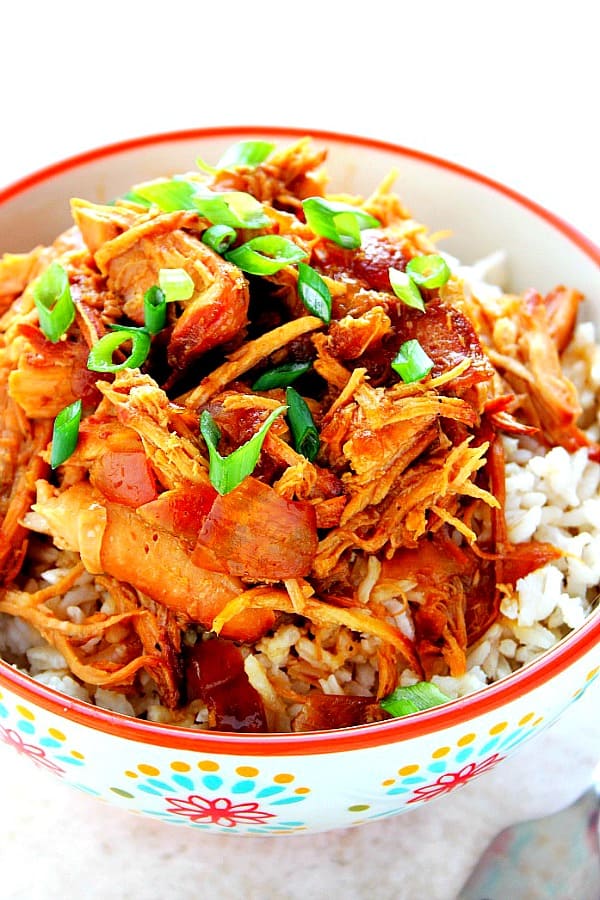 20. One-Pan Lasagna - no-fuss way to make the comfort food classic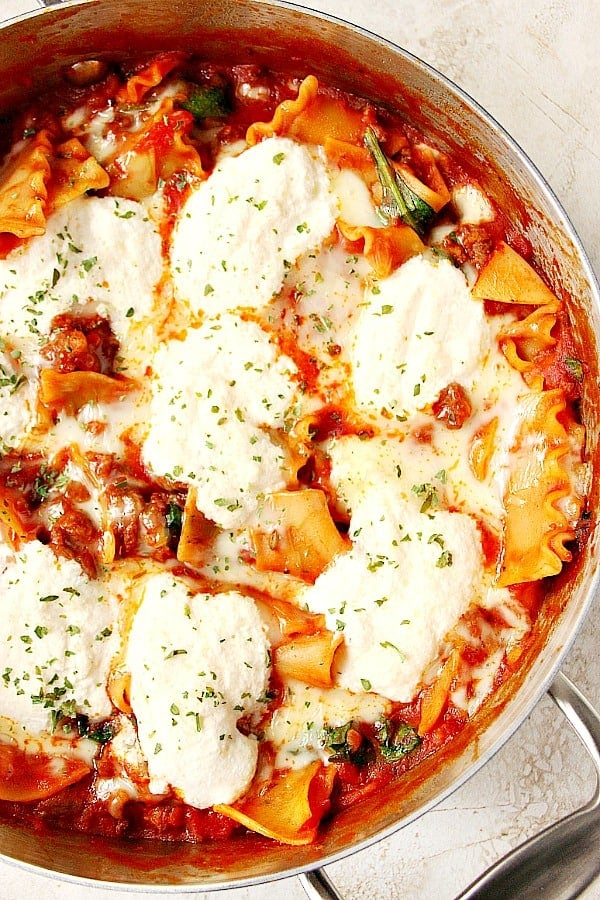 21. Homemade Sloppy Joes - make a larger batch and freeze it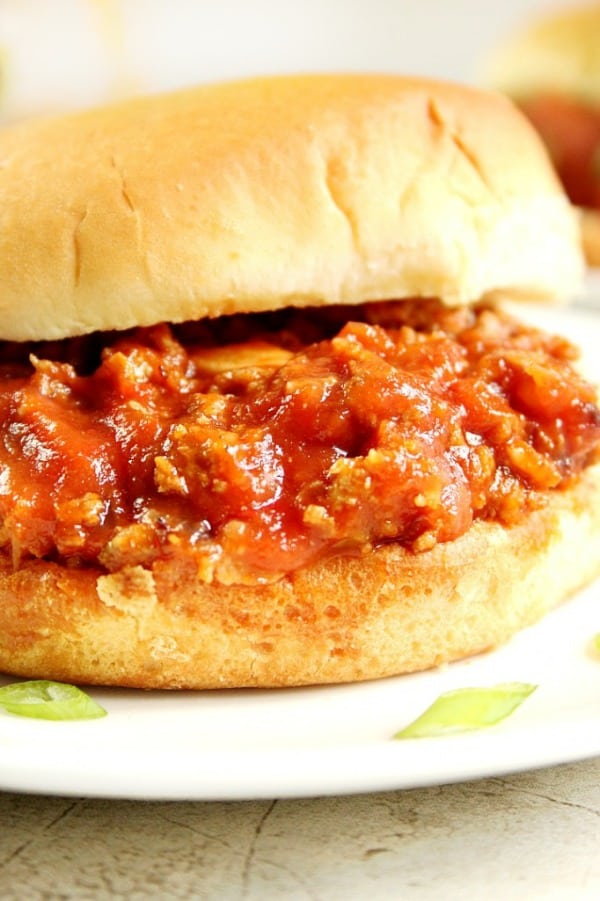 If you like this recipe and make it, snap a photo and share it on INSTAGRAM! Tag me @crunchycreamysweet so I can check it out and leave a comment! 😀
If you have any questions or looking for specific recipes, leave your comment below! I am here to help you out!