Top 10 Recipes of 2018 – the most popular recipes on Crunchy Creamy Sweet this year!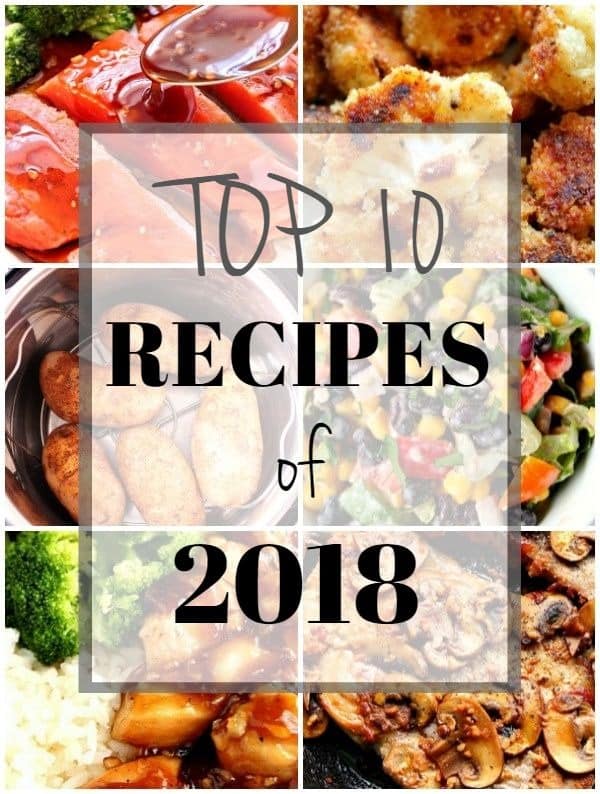 It's the end of the year and time to look back and reflect. I gathered top 10 most popular recipes on my blog that you made and love. I am so happy to see my own personal favorites on this list! My goal is to make and share easy recipes that make dinnertime a breeze and keep the stress away. I hope in 2019 you will cook at home, from scratch even more and my dishes will show up on your dinner table.
TOP 10 RECIPES OF 2018
Thank you so much for stopping by my blog this year, trying my recipes, leaving comments with your feedback and for sharing your own twists on the recipes you made! Cheers to 2019! Let it be even more delicious!