How to make the perfect fluffy rice without the rice cooker! It's so easy!!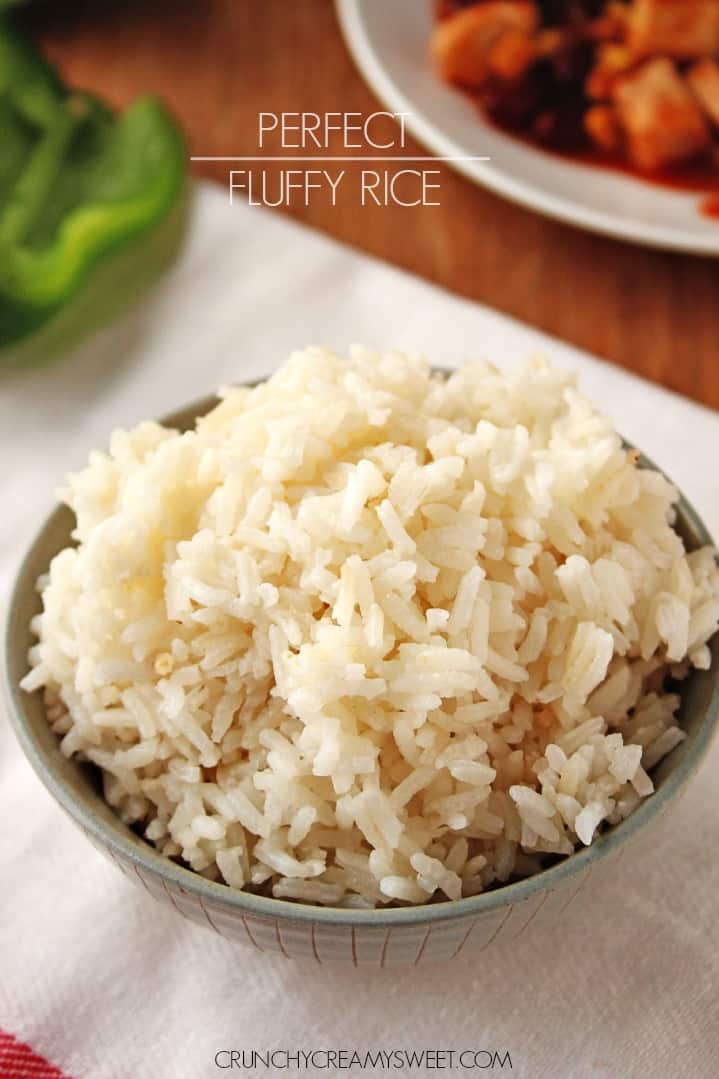 How many times you have you cooked rice to find that it was still crunchy? I have been there...
There is nothing worse than crunchy rice. If you don't have a rice cooker, you can still make the best fluffy rice in a saucepan right on your stove. This simple method ensures the best results. It also works in the Instant Pot!
THE FLUFFIEST RICE EVER
Toasting the rice before adding water and cooking on a low-temperature setting is my secret to making the best rice every single time. I use this rice with so many dishes, like the Quick and Easy Teriyaki Chicken, other Asian dishes as well as my Mexican Casserole.
HOW TO COOK FLUFFY RICE?
Two rules to remember when cooking rice:
1. Rice to water ratio is always 1:2. That means 1 cup of rice to 2 cups of water. Always!
2. If you toast the rice before adding the water, it will always cook fluffy. Always!
I have been cooking rice this way for several years now and it always works.
In a medium saucepan, melt the butter.
Add the rice and toast it until it looks like this.
You don't want all the grains to be browned, but a mix of both.
Add the water. Pour slowly as it will steam up. Be careful!
The pot is hot at this point so the water will start cooking right away.
Bring it to a boil.
Reduce the heat to low, cover the pot and let cook until the water is absorbed and rice is cooked. It takes about 10 - 12 minutes.
Easy-peasy!
I hope you will try this tip and enjoy the fluffiest rice ever! Let me know, if you do. 🙂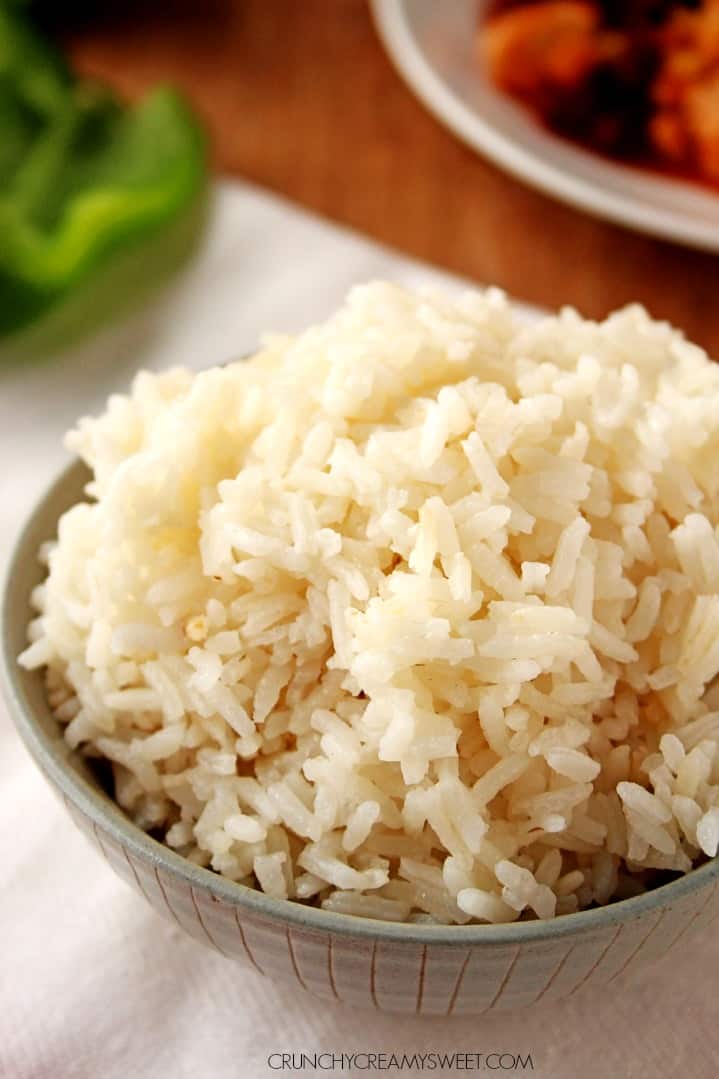 FLUFFIEST RICE EVER RECIPE