Old-Fashioned Apple Crisp has sweet, cinnamon-spiced apple filling with crunchy brown sugar and oat topping. This crisp is best served with caramel ice cream!
This apple dessert is perfect during fall, just like my Apple Crumb Cake or my Caramel Apple Cheesecake.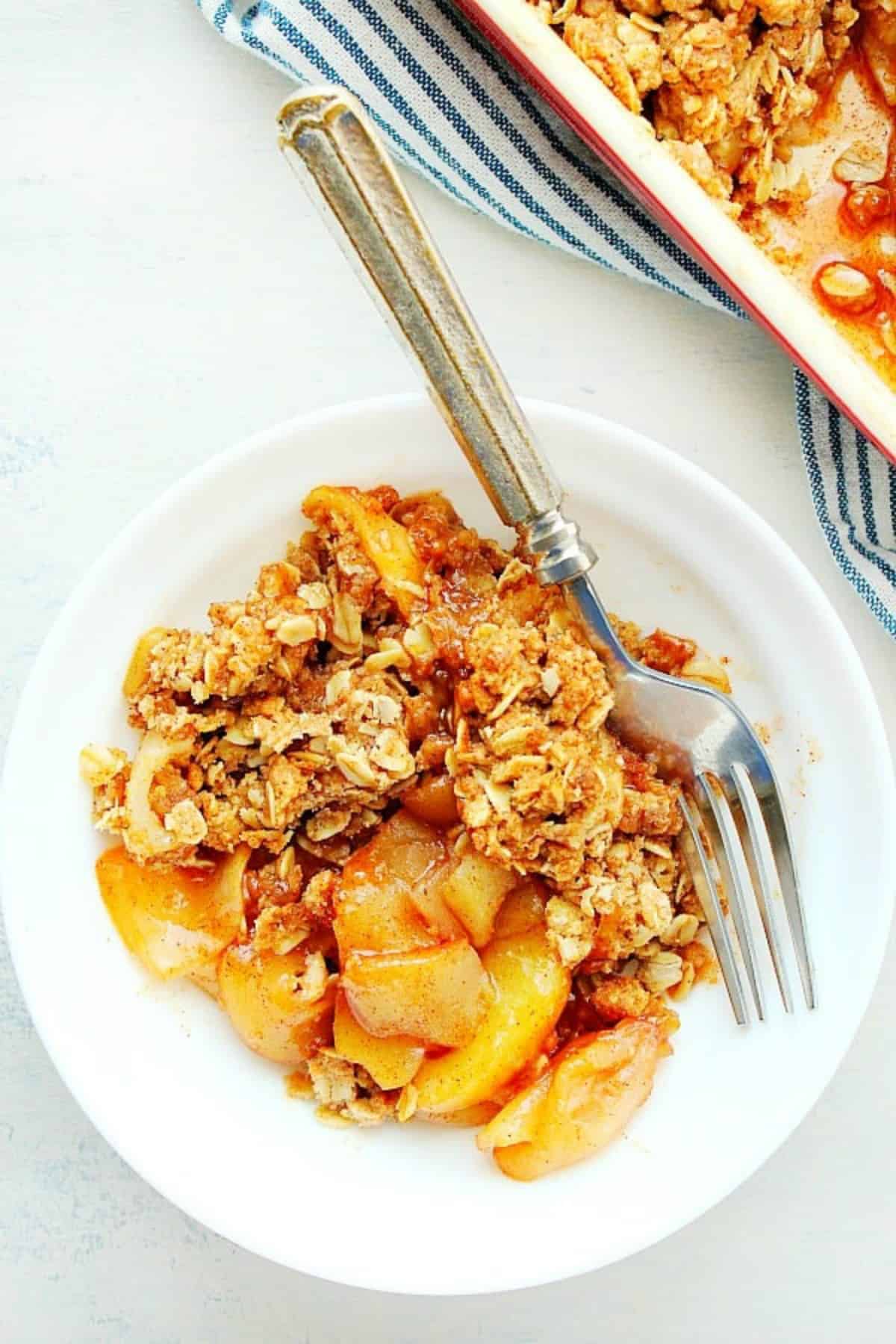 Fruit crisps or crumbles are one of the easiest desserts you can make. They are also delicious and even better when served with creamy ice cream. If you are not a fan of making an apple pie but want that saucy, sweet apple filling in a dessert, this Apple Crisp is just that! You can make it easily in 3 steps and even prep it ahead of time. You can store the oats topping in a freezer and use when you are craving a warm and sweet crisp.