This Pumpkin Bread with chocolate chips is fluffy and delicious, with a perfect balance of spices and chocolate chips throughout. Made with Greek yogurt, this bread bakes up perfectly moist every time! 
I use my Homemade Pumpkin Pie Spice in this recipe and serve it with Pumpkin Spice Latte.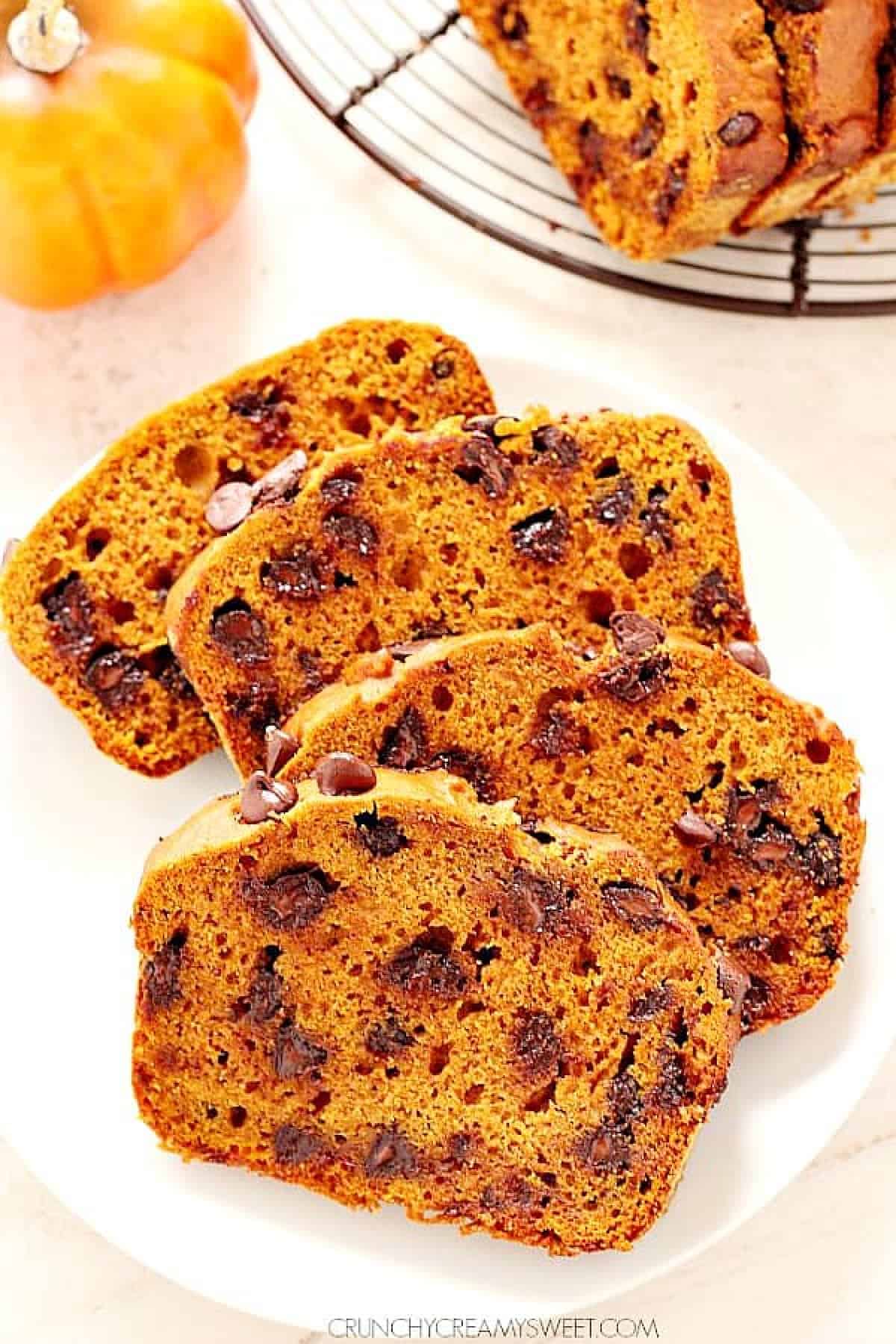 Simple pumpkin bread recipe
Even though the temperatures outside still feel like summer, the fall is here and I am baking all things pumpkin. As soon as you feel like you need to break out your loaf pan and a can of pumpkin puree (don't forget my Homemade Pumpkin Spice mix! It's the best! ) and bake this bread. It's so good and it will definitely put you in a fall baking mood. I made a few loaves and muffins all in one day! I was on a roll!