Pudding Chocolate Chip Cookies - thick and chewy and absolutely fantastic!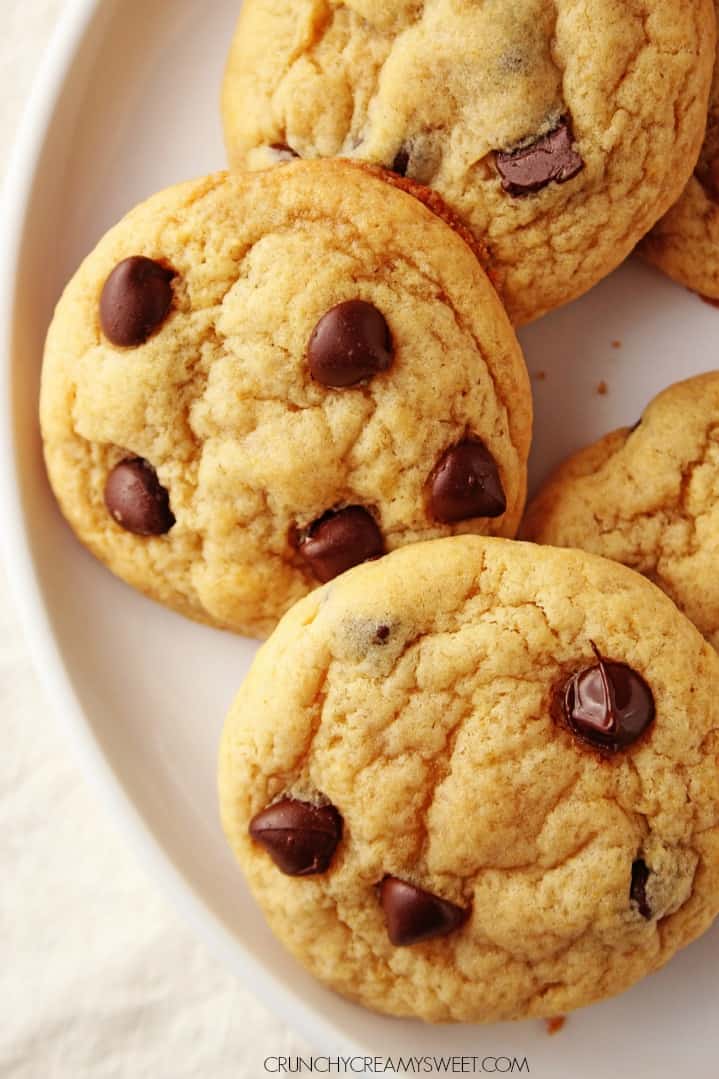 PUDDING CHOCOLATE CHIP COOKIES
When you want soft and chewy chocolate chip cookies, you need to try these Pudding Chocolate Chip Cookies. They are super easy and fun to make and always a hit with my family.
I wanted to include the pudding version for two reasons: I was really curious to see how adding pudding to cookie dough affects the texture of the cookies; I have been noticing more and more recipes for pudding cookies. Which means there are a lot of flavor possibilities out there. Pistachio pudding cookies anyone?Easy to make and oh-so-good! No refrigeration of the dough needed. Let the kids make them! Just like I did with my Funfetti Pudding Cookies.