The Best and Easy Holiday Dinner Recipes - a collection of all of the recipes you need to make a stress-free Thanksgiving dinner.

I am all about saving time and shortcuts when it comes to preparing one of the biggest dinners of the year: the Thanksgiving dinner. Here is my collection of easy and best recipes for turkey, all of the side dishes, desserts and even two ideas for leftovers. I hope it will be helpful to you in planning the big gathering. If you make any of the recipes, please feel free to leave a comment!
Instant Pot Turkey Breast – juicy turkey breast cooked in pressure cooker in just 35 minutes! The best way to save time preparing Thanksgiving dinner.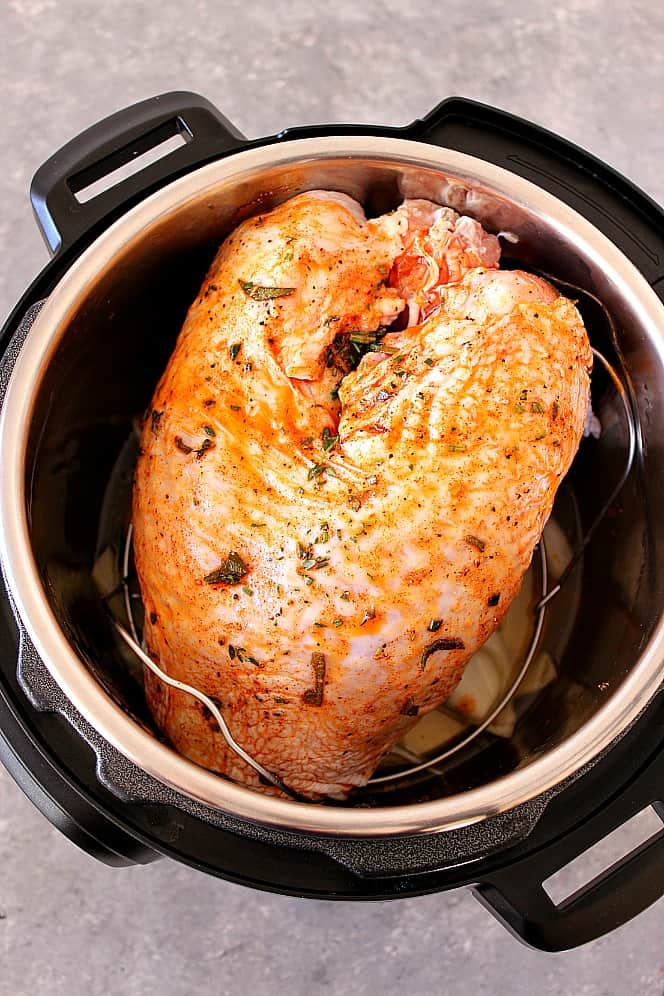 Instant Pot Boneless Turkey Breast with Gravy (from frozen!) - recipe with video.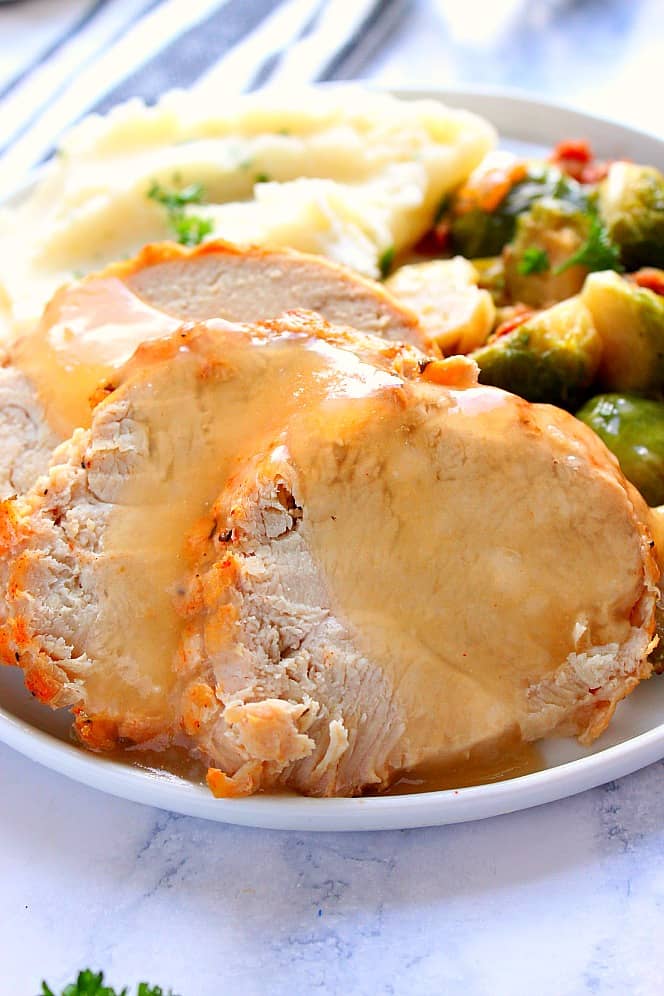 Oven-Roasted Turkey Breast - easier and faster way to cook the bird for your big holiday dinner!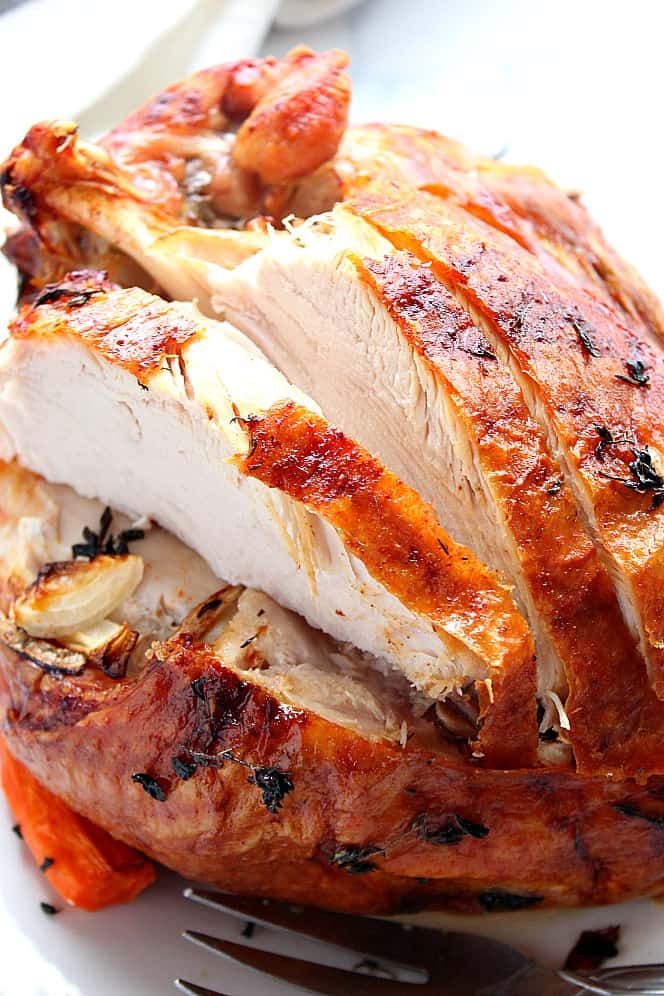 Instant Pot Pineapple Brown Sugar Ham - the easiest way to cook juicy ham in the pressure cooker in just 38 minutes.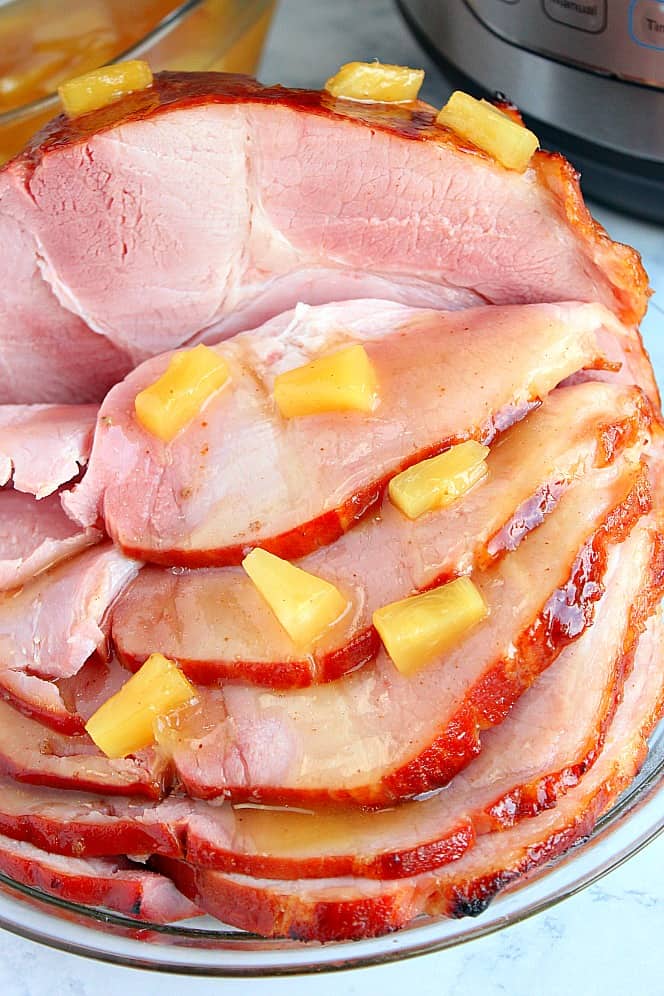 Christmas Ham - spiral-cut ham baked with orange brown sugar glaze.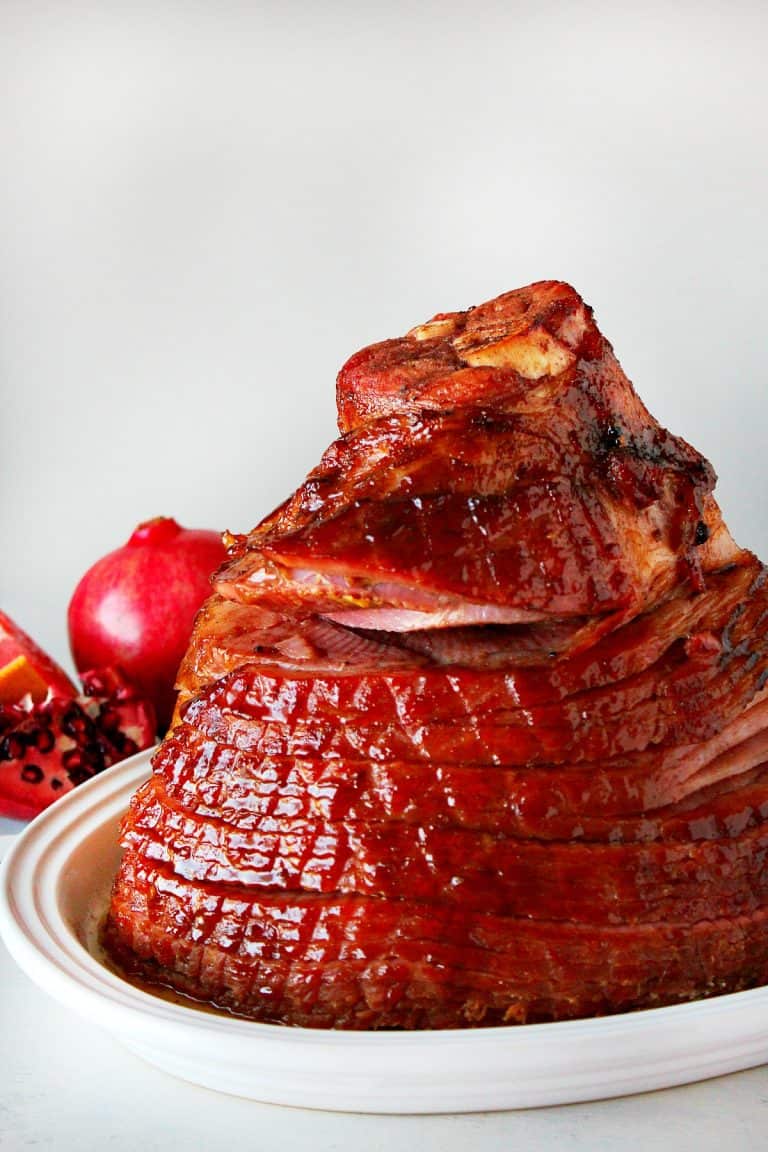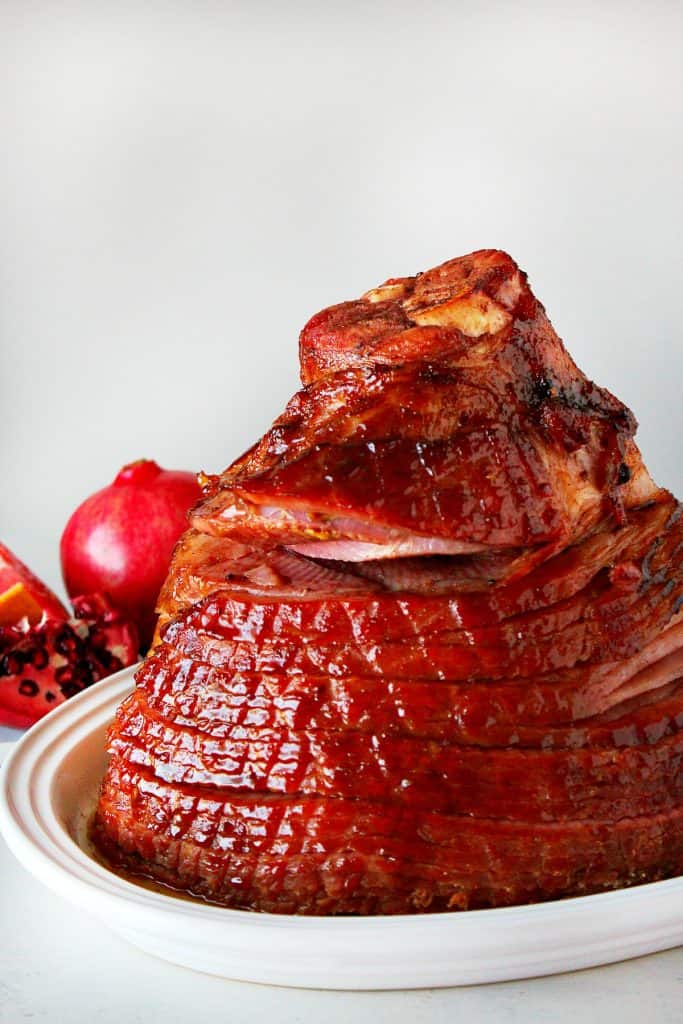 Sweet Potato Casserole - classic Thanksgiving holiday side dish made easy! The praline topping is irresistible!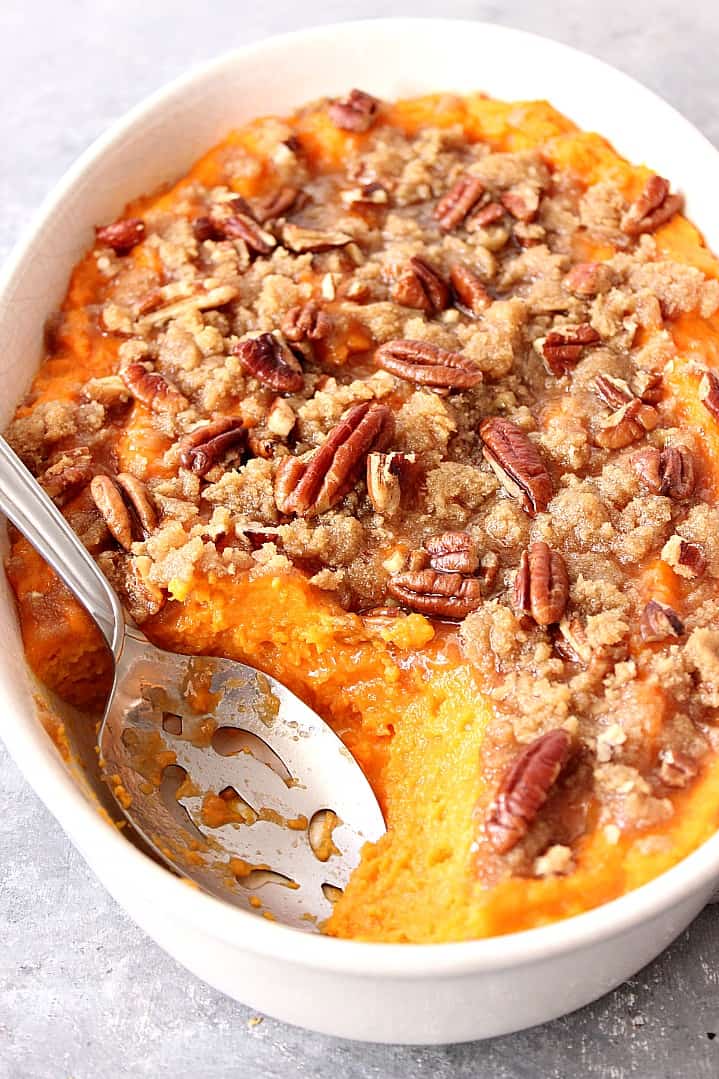 Classic Sweet Potato Casserole - spiced with cinnamon and cloves and topped with gooey toasted marshmallows.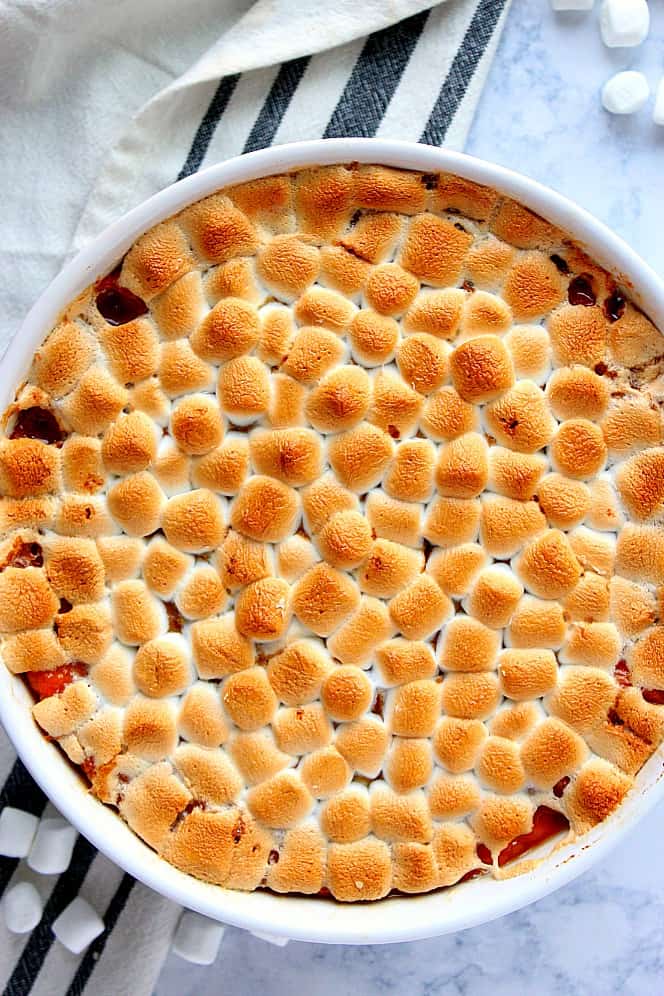 Slow Cooker Green Bean Casserole – save time and make the classic Thanksgiving side dish in your crock pot! No canned ingredients needed!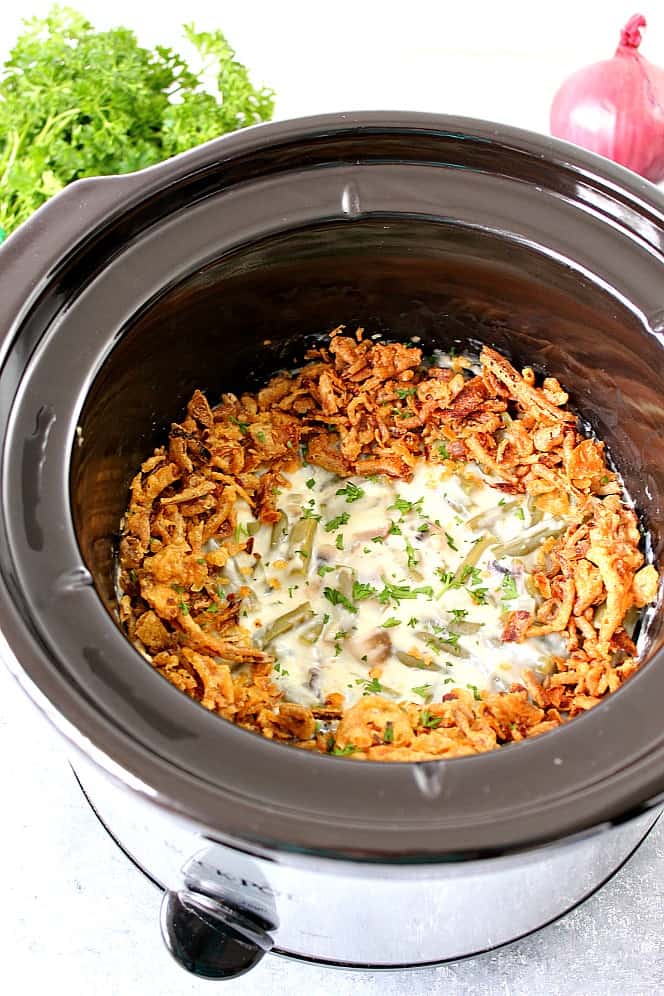 Slow Cooker Sausage Stuffing - save time and oven space this Thanksgiving! This slow cooker stuffing is easy, perfectly moist and delicious! You have to have it on your holiday table!
Classic Thanksgiving Stuffing - made from scratch with fresh vegetables.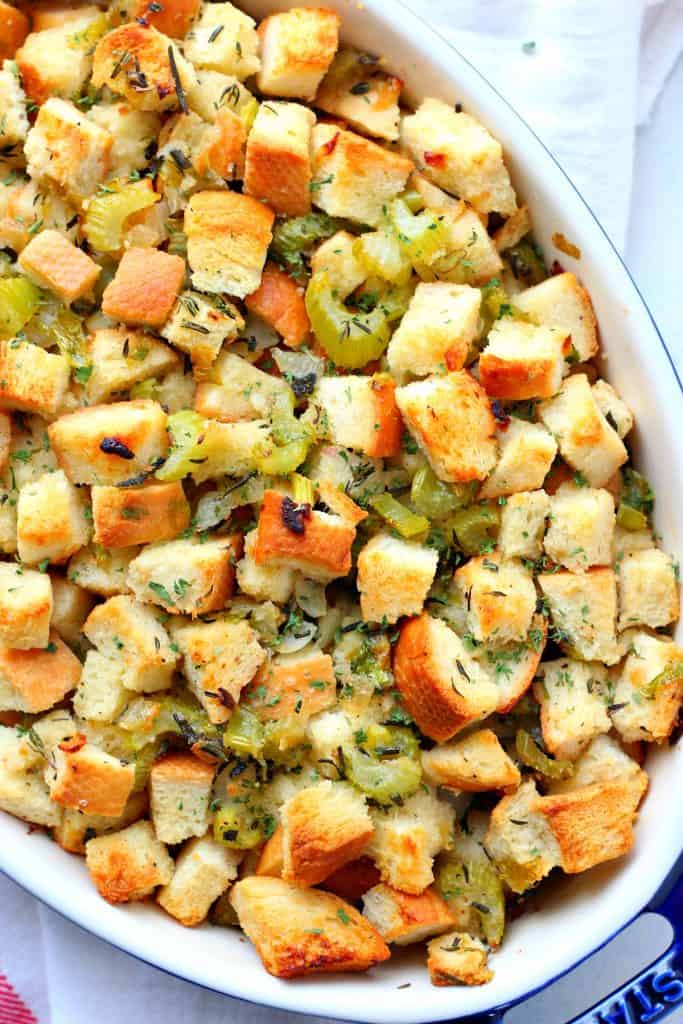 Green Bean Casserole from Scratch - the healthiest way to make this creamy and delicious traditional dish. It's so easy – there is no reason not to make if from scratch!
Hashbrown Casserole – creamy and cheesy bake with just a few ingredients! No canned cream of soup needed!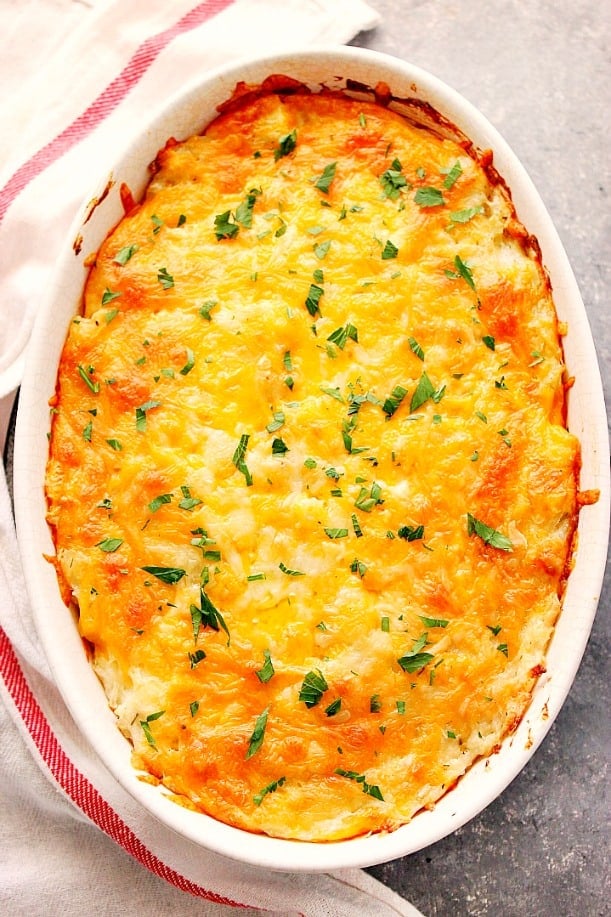 Slow Cooker Mashed Potatoes– save time and space and make the best mashed potatoes right in your crock pot! Creamy, garlicky and pure comfort food!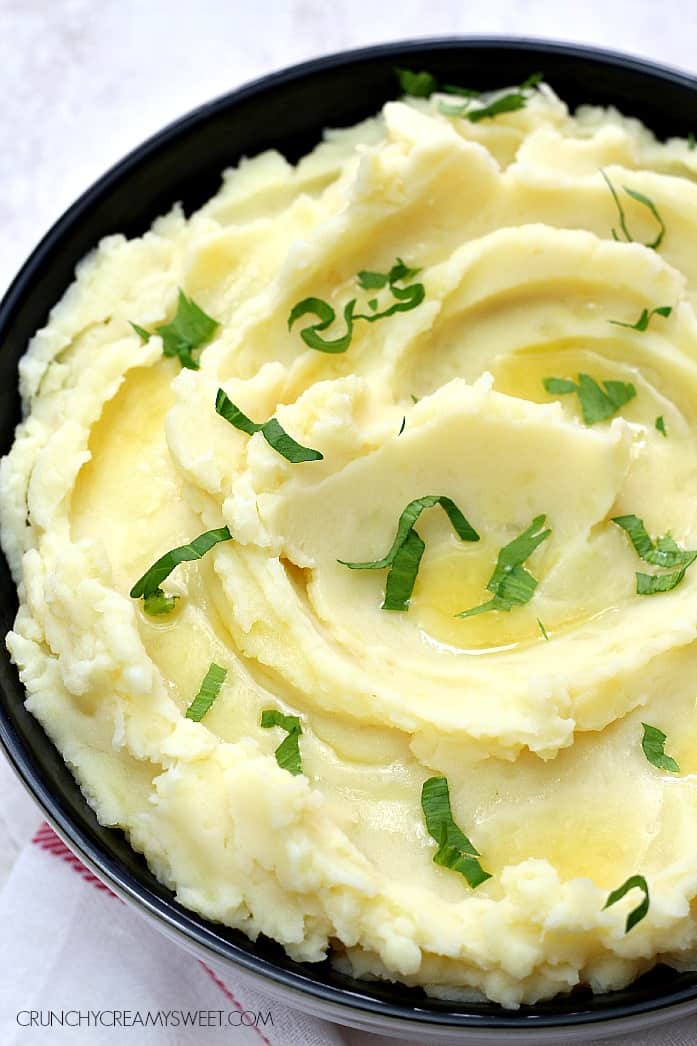 Instant Pot Mashed Potatoes – the fastest way to make mashed potatoes by cooking them in a electric pressure cooker. These potatoes are light and fluffy and delicious!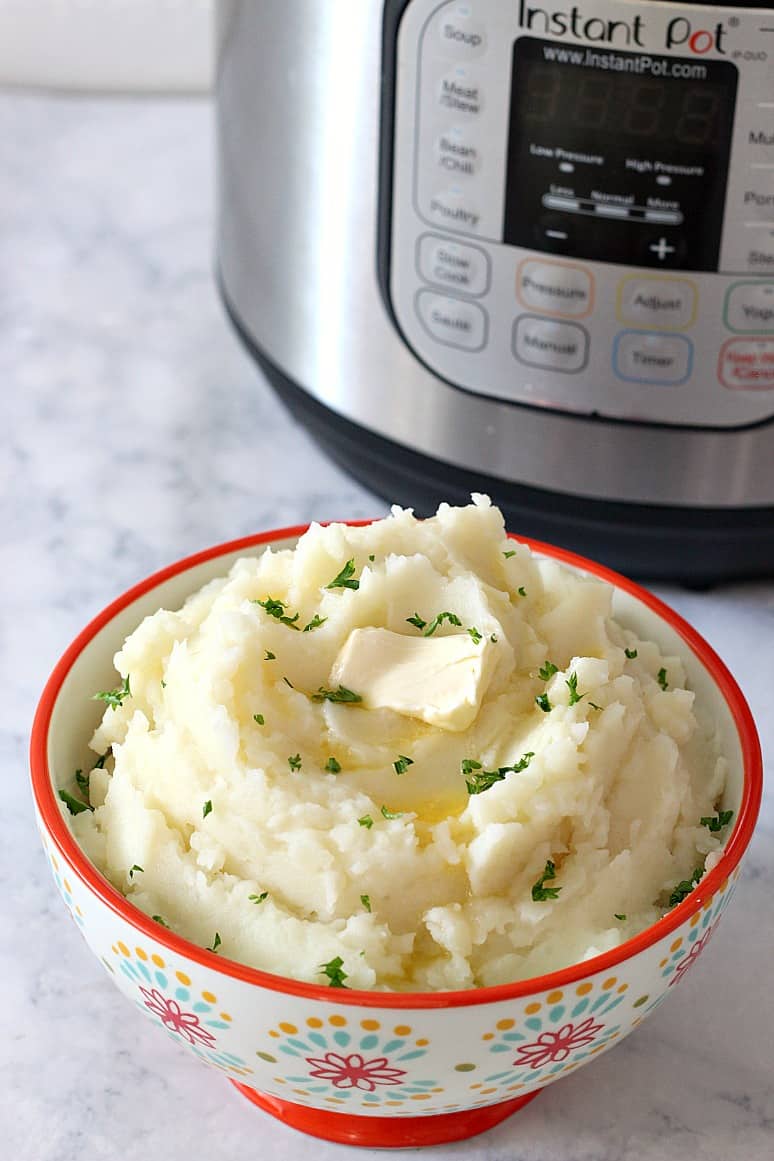 Instant Pot Mashed Sweet Potatoes - super easy way to quickly cook sweet potatoes and make them delicious mashed.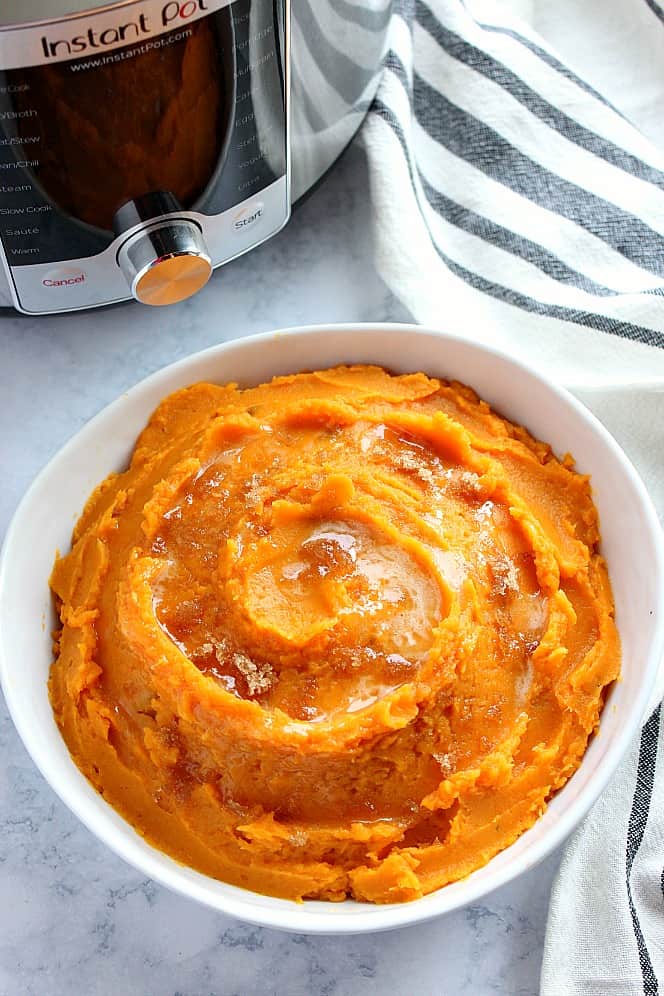 Garlic Parmesan Roasted Brussels Sprouts – fragrant and flavorful vegetable side dish. Perfectly roasted Brussels sprouts with Parmesan breadcrumbs coating and spices.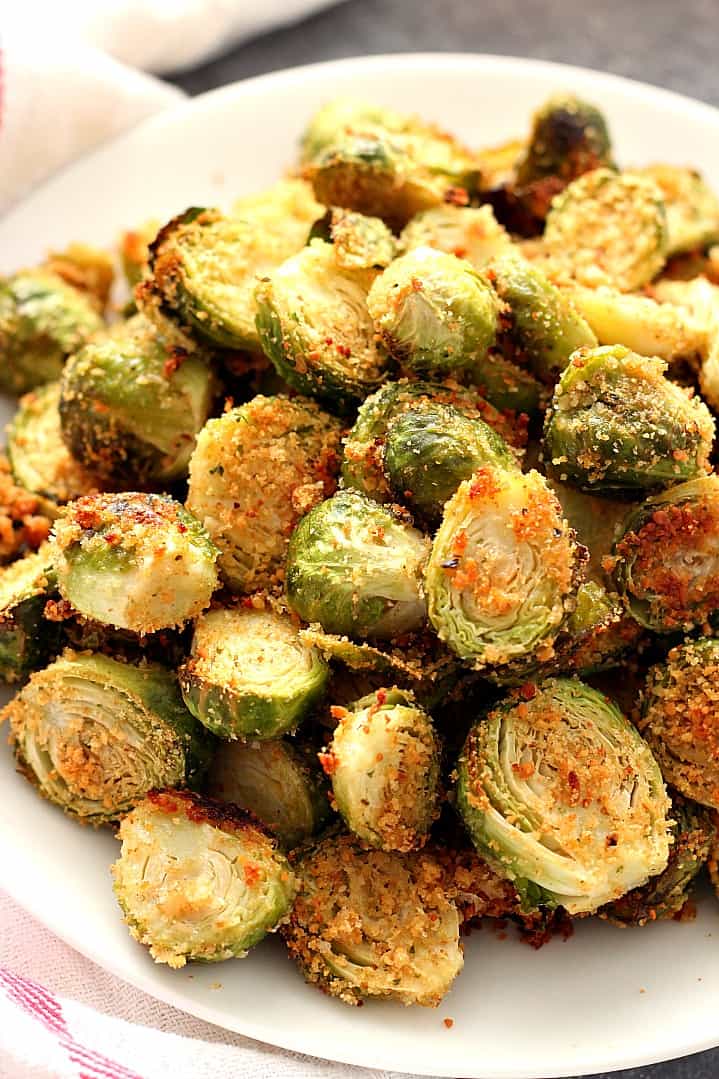 Honey Balsamic Roasted Brussels Sprouts - sweet and tangy Brussels sprouts. I used frozen and it works perfectly!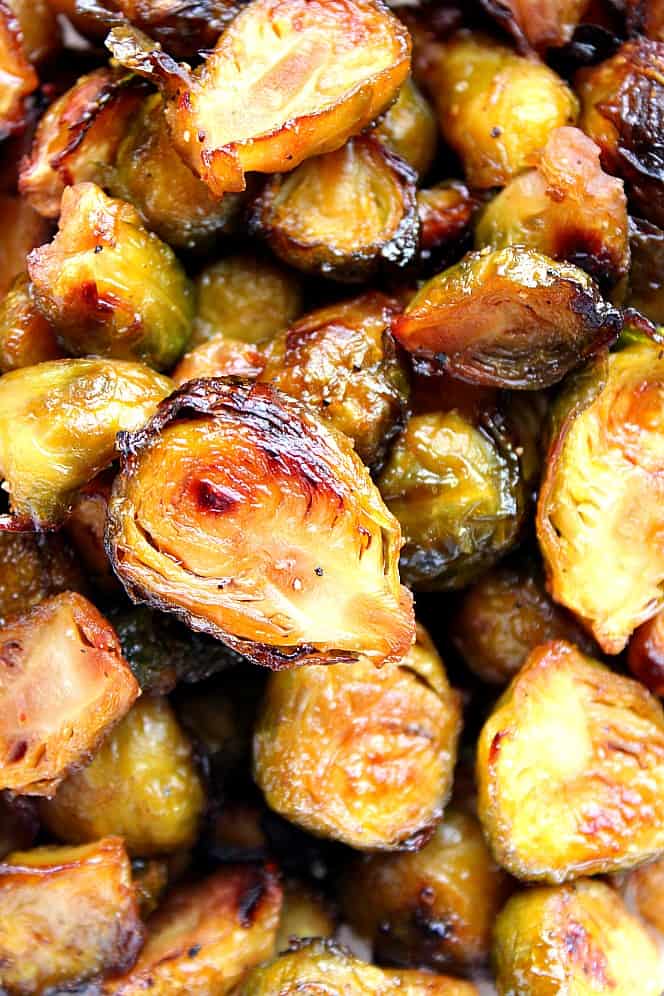 Roasted Brussels Sprouts with Bacon and Cranberries – the BEST WAY to enjoy Brussels sprouts! Bacon roasting in the oven with fresh cranberries makes them quite irresistible.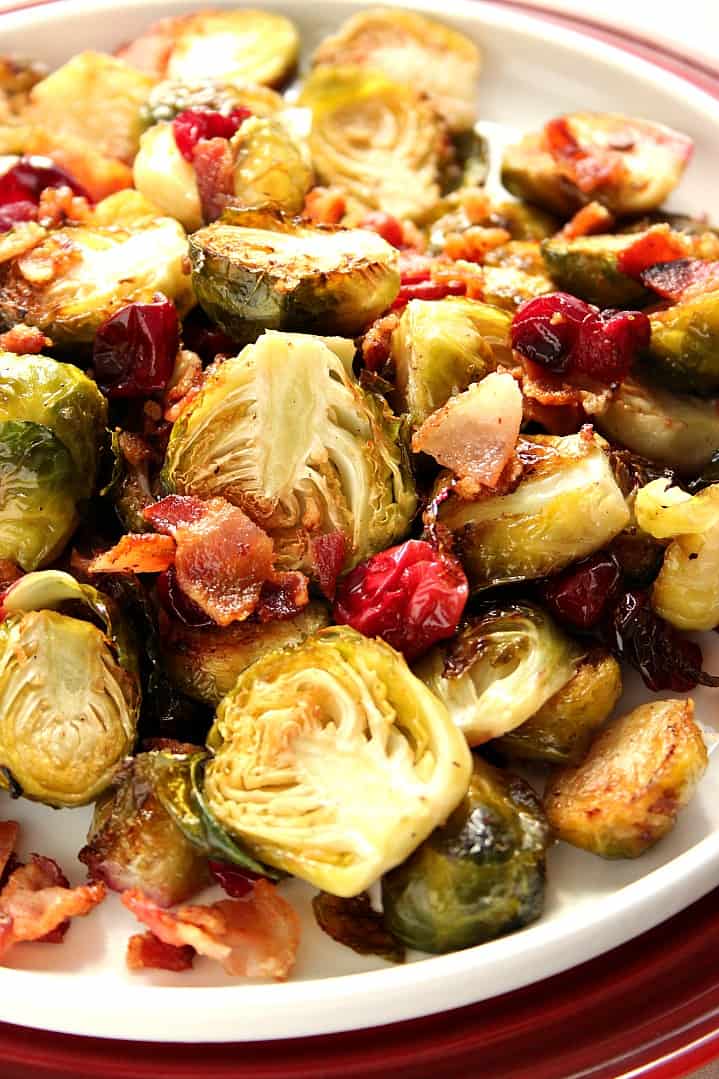 Instant Pot Bacon Brussels Sprouts - the fastest way to make a delicious side dish!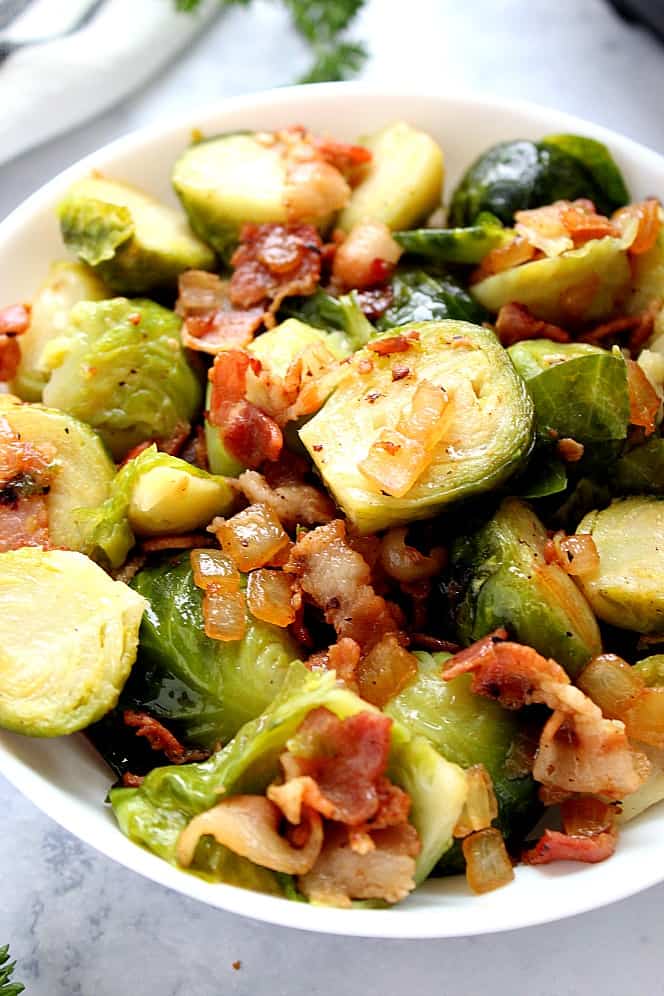 Brown Sugar Roasted Carrots - sweet and garlicky carrots roasted to perfection! The easiest and most delicious way to enjoy this vegetable!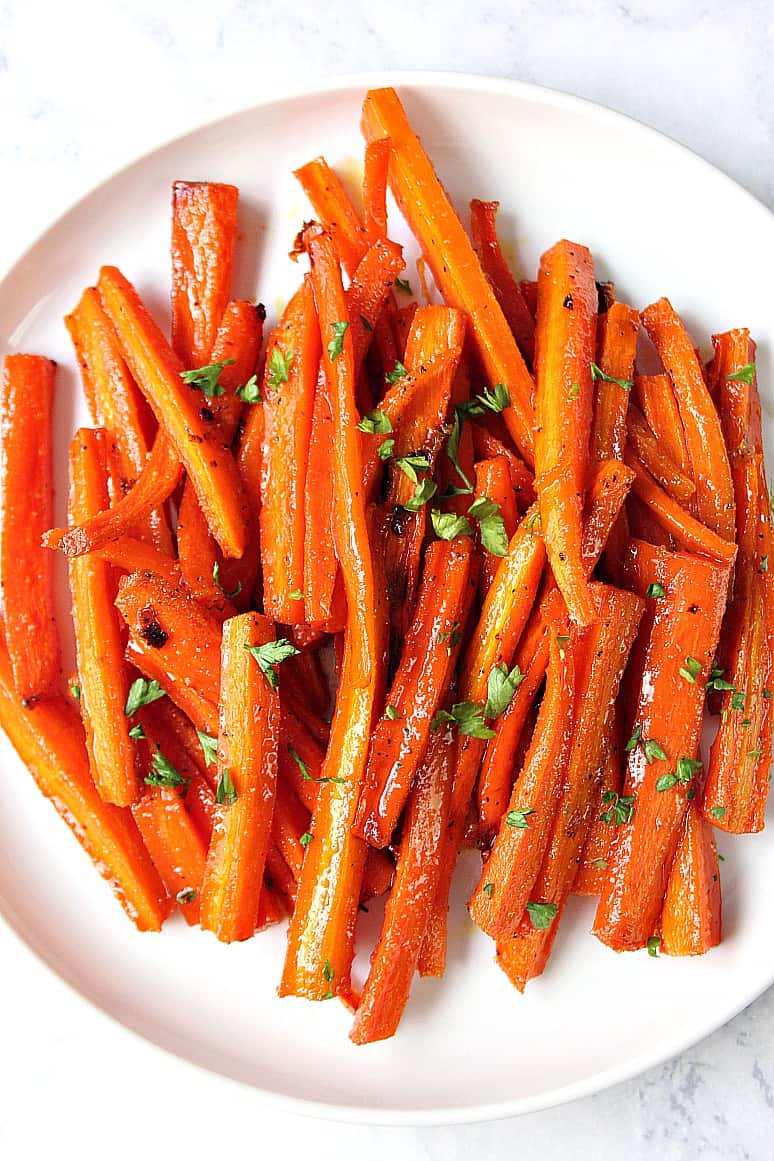 Mashed Potato Casserole – the best creamy mashed potatoes baked into cheesy casserole with bacon! Great made ahead as well!
Honey Roasted Butternut Squash– sweet and spiced butternut squash roasted in the oven with honey and cinnamon. Perfect side dish for the holidays!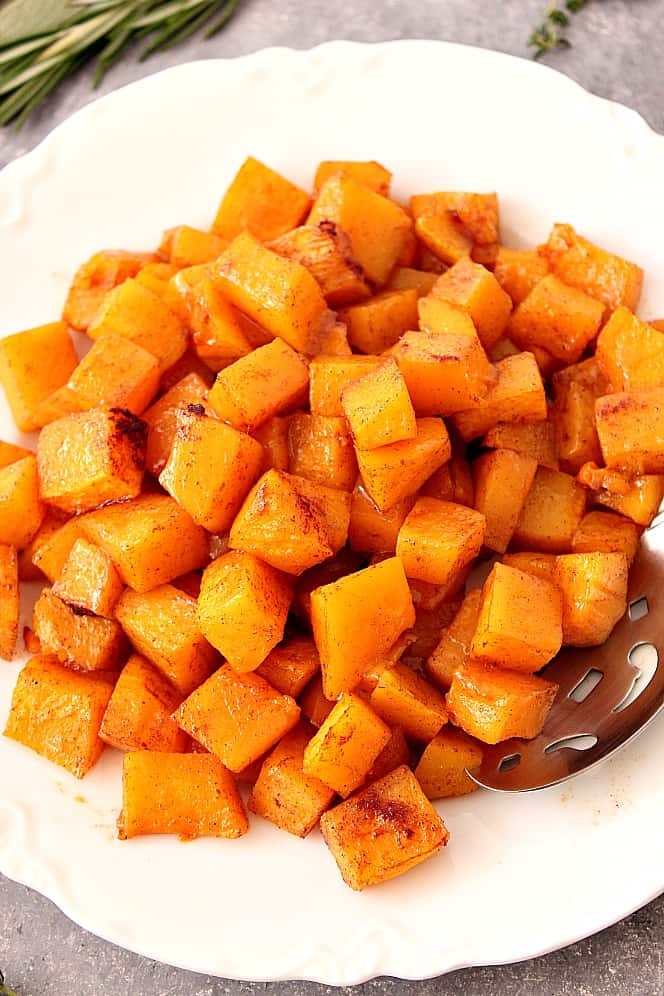 Easy Cranberry Sauce – a classic Thanksgiving side dish made from scratch with just 4 ingredients! Perfectly sweet and tarty!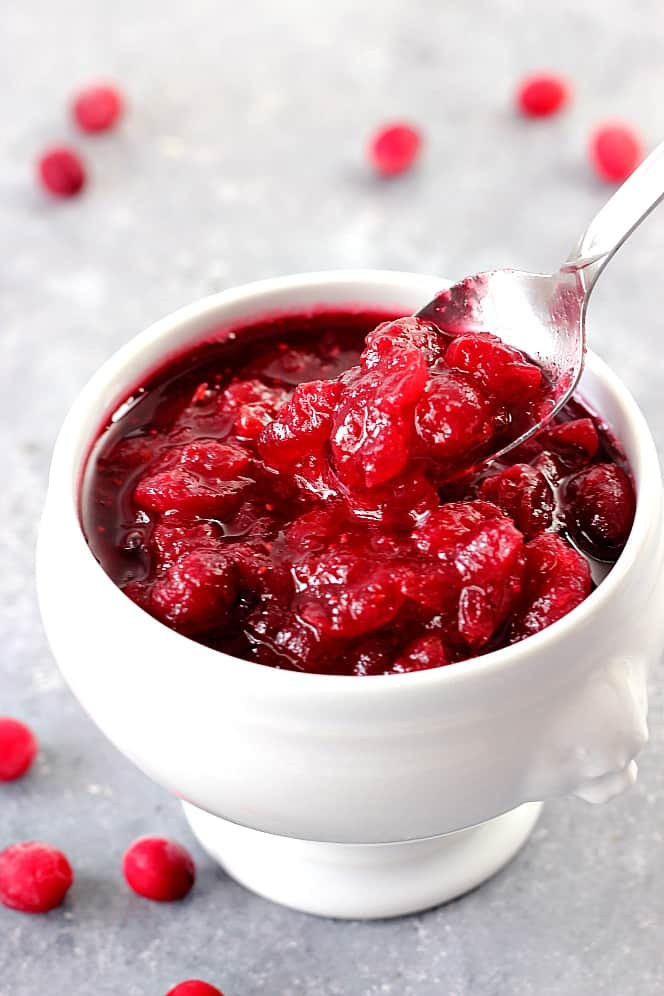 Cranberry Relish - the best and easy recipe for a Thanksgiving side dish. It's made with fresh cranberries, apple and orange and sweetened with sugar and spiced with ginger and cloves.
Sweet Corn Casserole - a classic corn pudding made from scratch, with a cheesy topping. No cornbread mix needed.
Easy Homemade Dinner Rolls – soft and fluffy homemade dinner rolls made in just one hour. Learn all of the tips to make perfect rolls every time!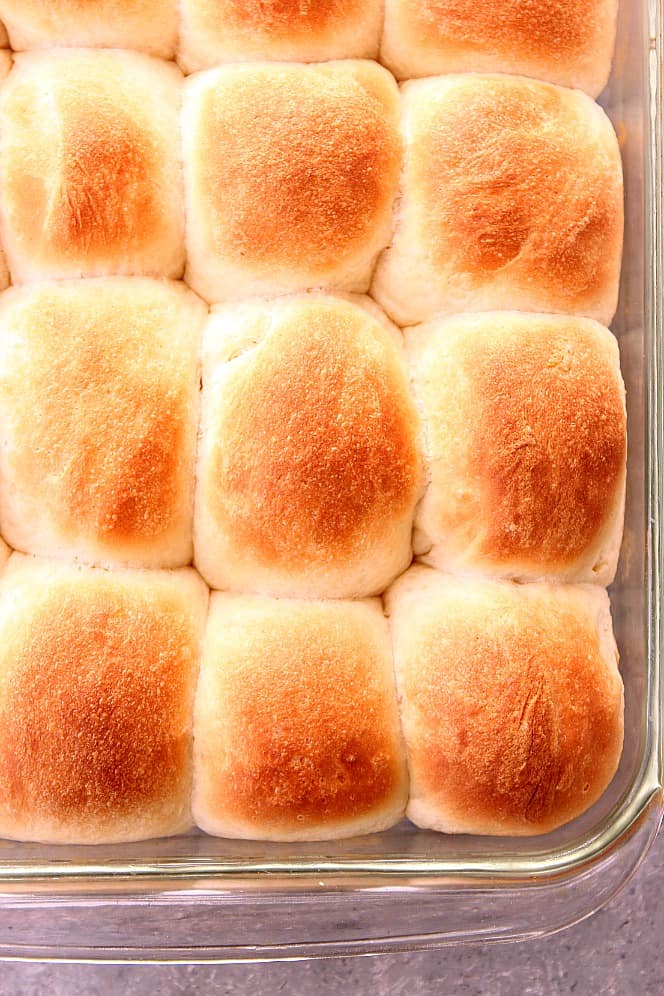 Garlic Parmesan Pull Apart Rolls - easy, perfectly cheesy and garlicky rolls! You will love these as an appetizer or to go with pasta dinner or soup!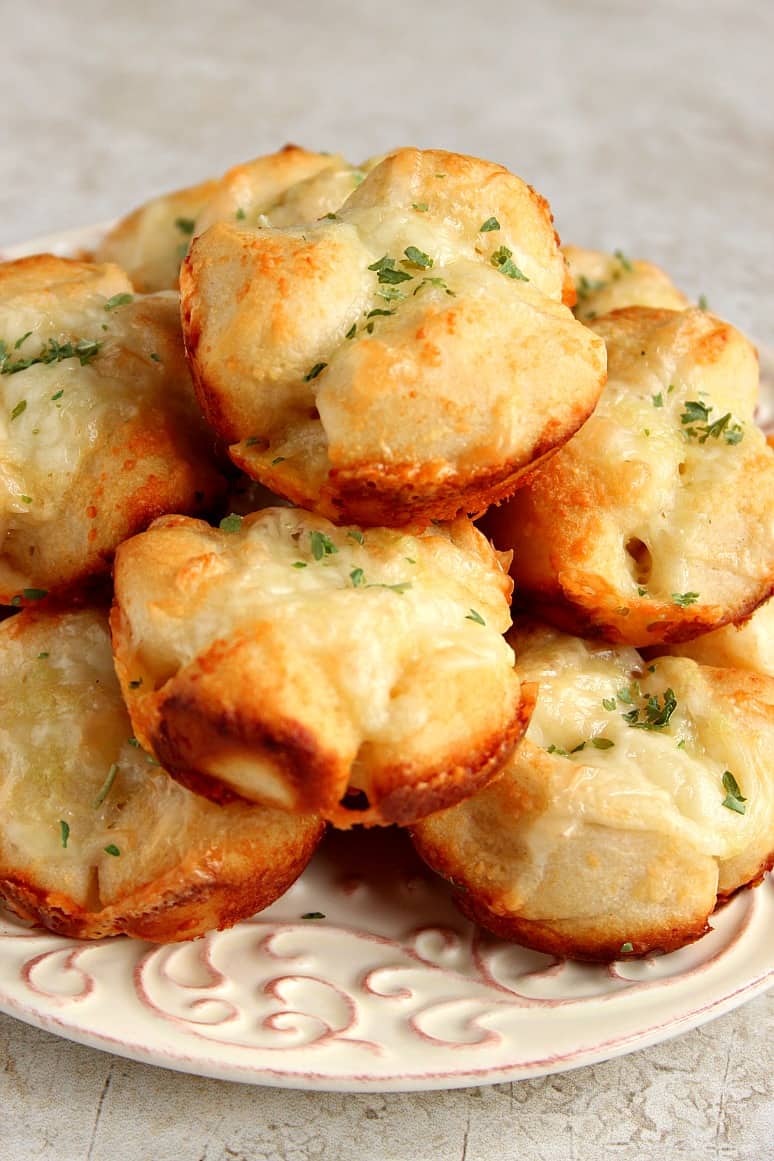 Garlic Parmesan Skillet Rolls – buttery rolls baked in a skillet for a fun pull-apart effect. Perfect with a bowl of soup or pasta!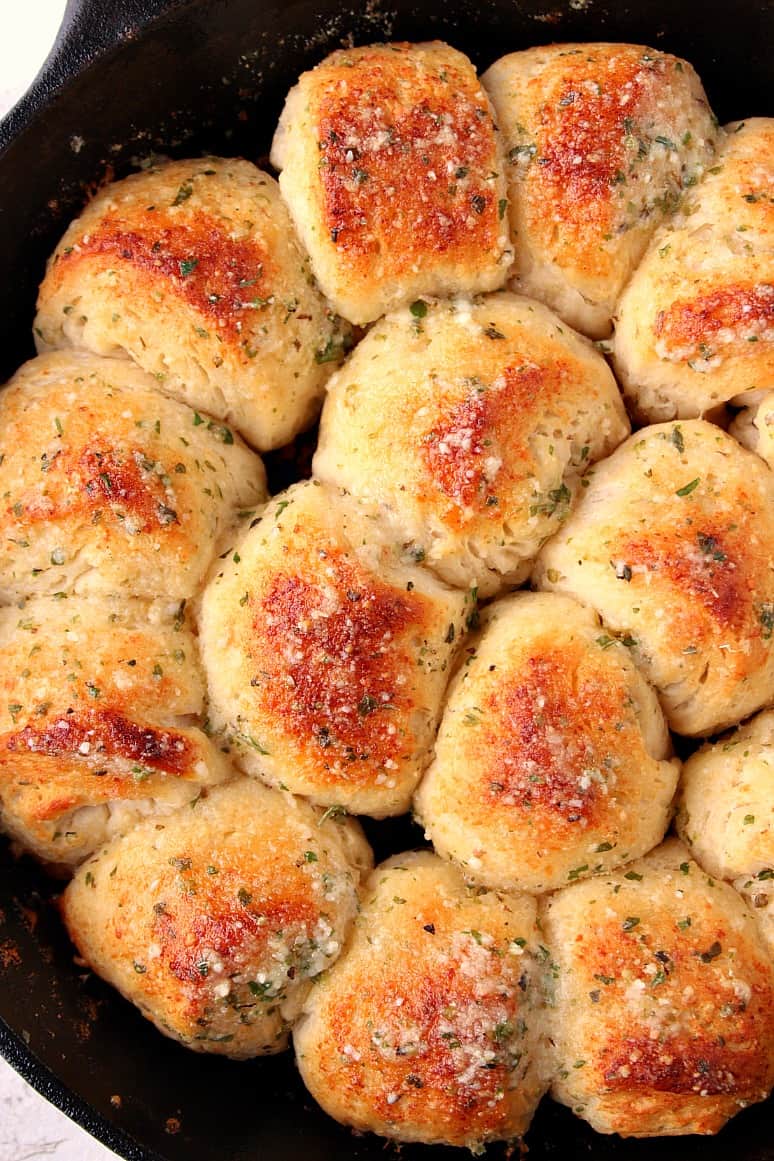 Flaky Buttermilk Biscuits - buttery, flaky biscuits with layers of deliciousness!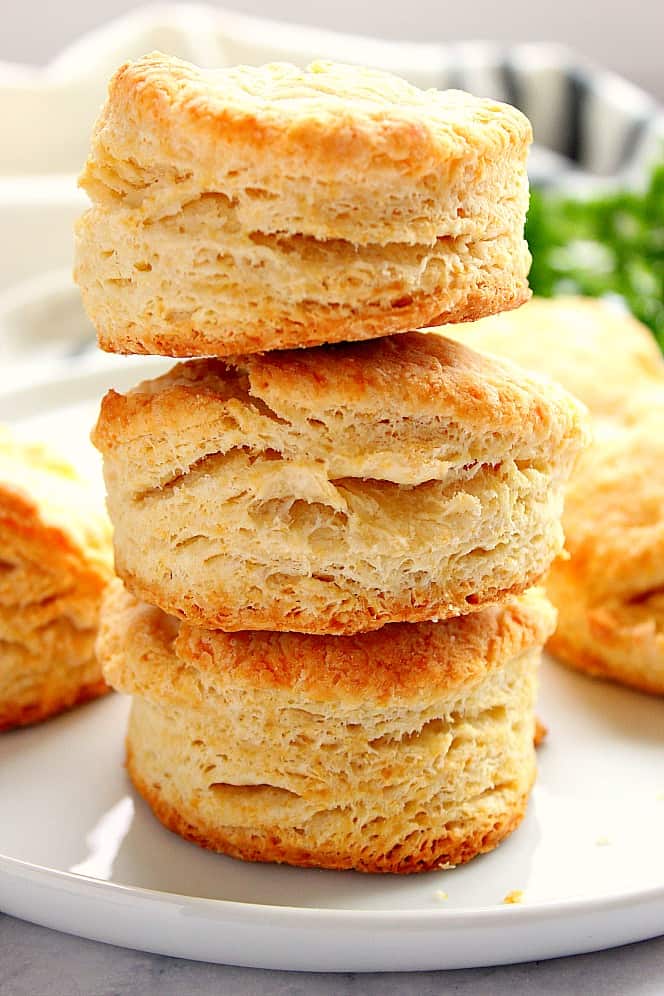 Caramel Apple Sangria – apple cider, caramel sauce and white wine make this fall themed sangria a hit for gatherings and parties!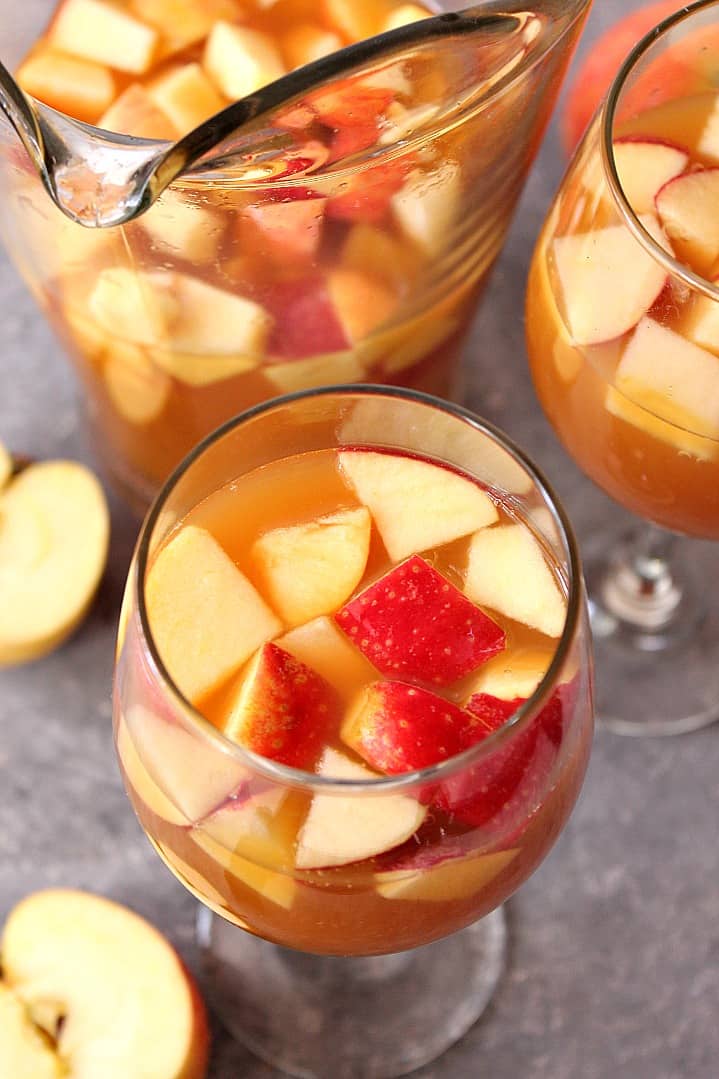 Pumpkin Pie Bars – quick and easy dessert bars that taste like classic pumpkin pie!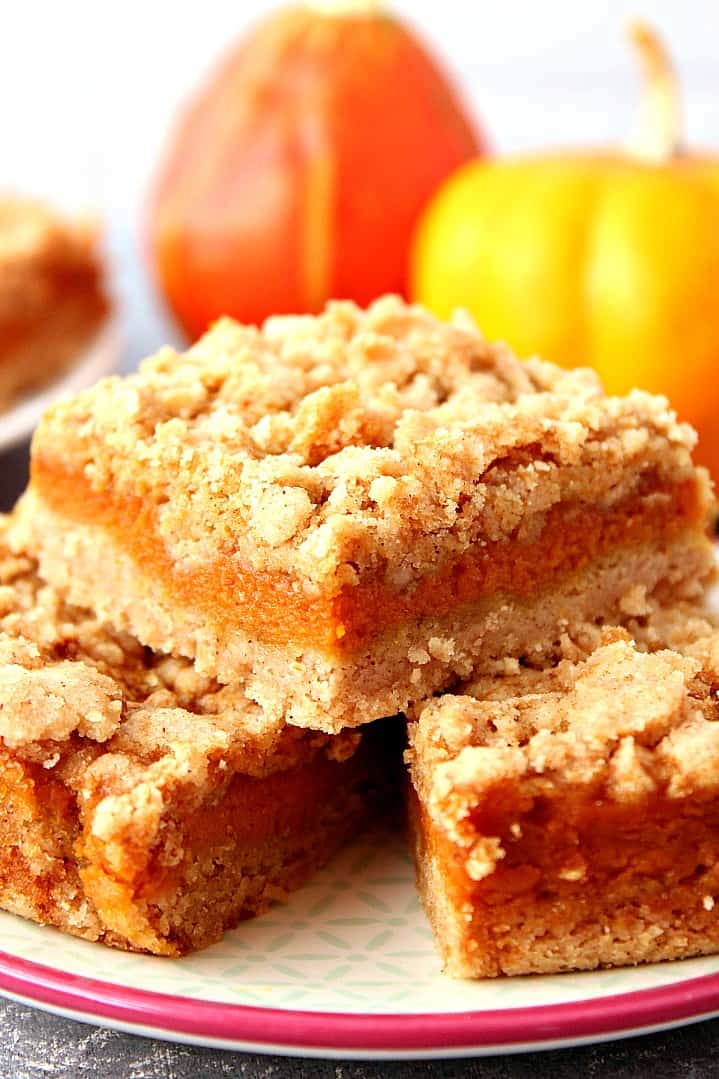 Pumpkin Cheesecake Dip – quick and easy dessert bars that taste like classic pumpkin pie! The cinnamon crumb topping is irresistible!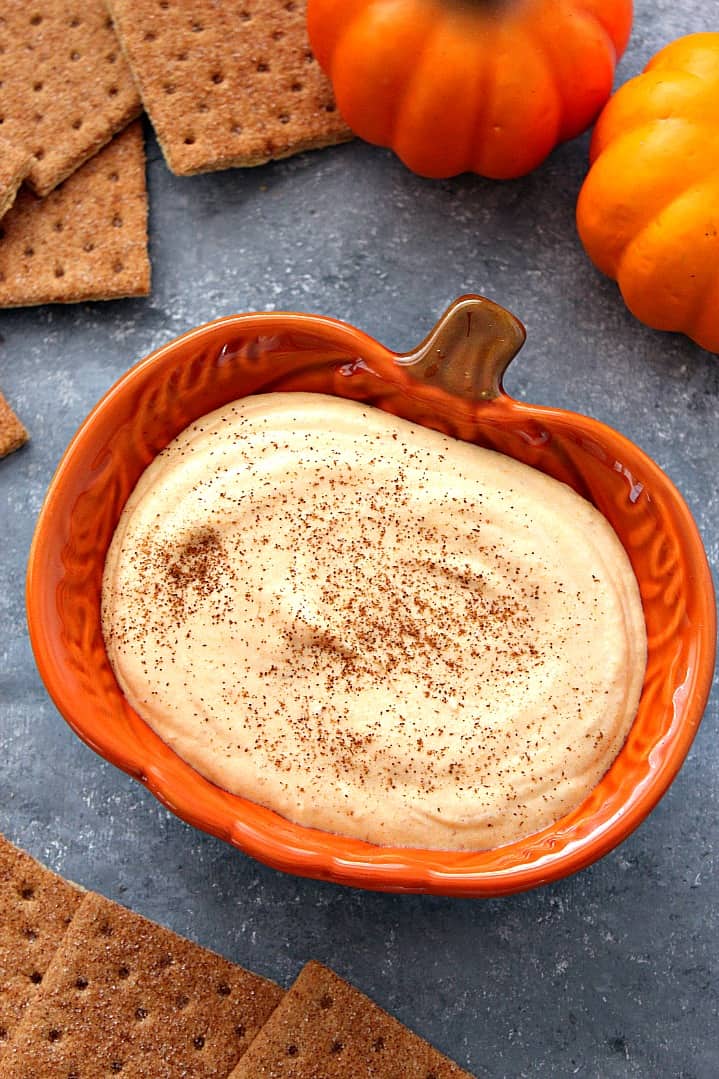 The Best Pumpkin Coffee Cake – absolutely irresistible pumpkin cake! The cake is tender and moist and the crumb topping is sweet and crunchy thanks to crushed graham crackers!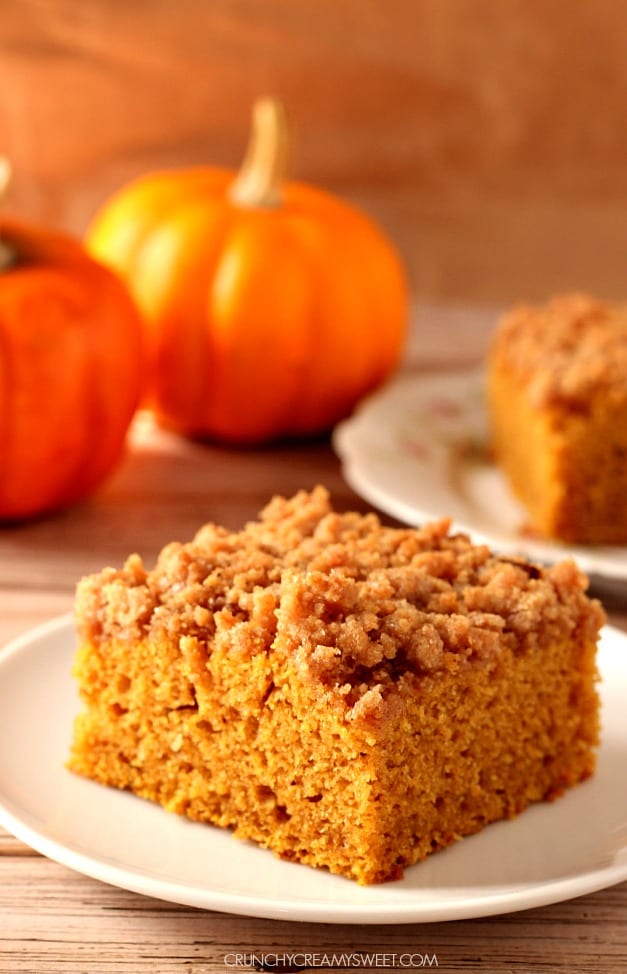 Pumpkin Lush Dessert - stable layers of this dreamy, creamy dessert thanks to the use of half and half.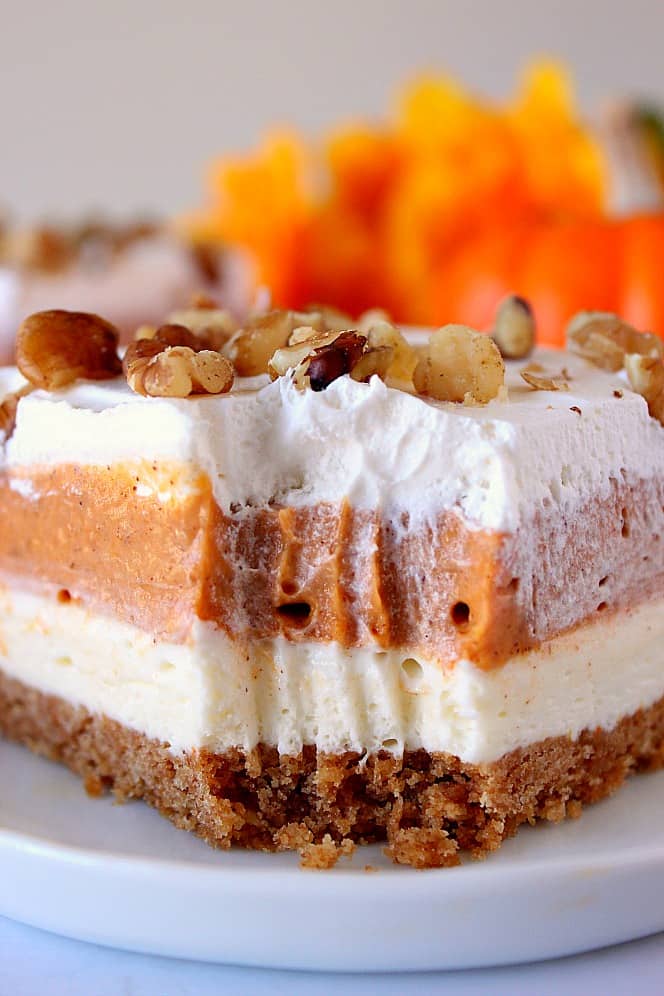 Butterscotch Snickerdoodles - cinnamon and butterscotch are paired perfectly in these soft and chewy snickerdoodles! That's one amazing cookie!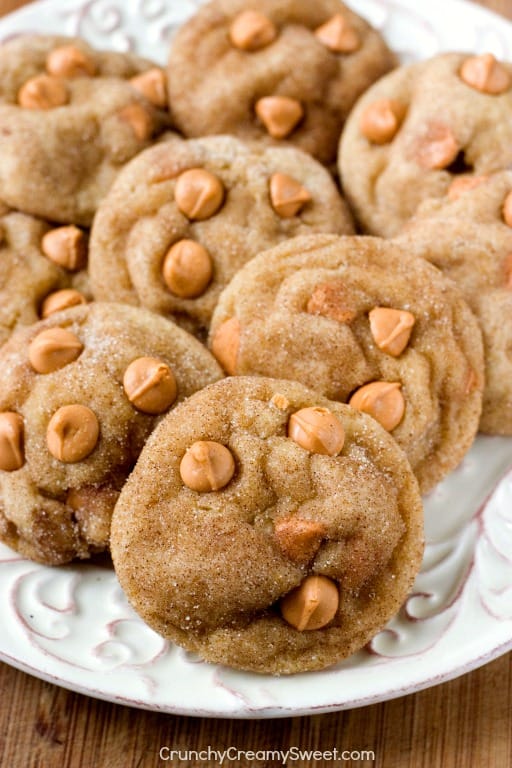 Pumpkin Mousse Pie - light and creamy pumpkin pie that's a perfect finish to a Thanksgiving dinner. This no-bake pie is made in under half an hour and can be made ahead of time. The time saving dessert you need for the holidays!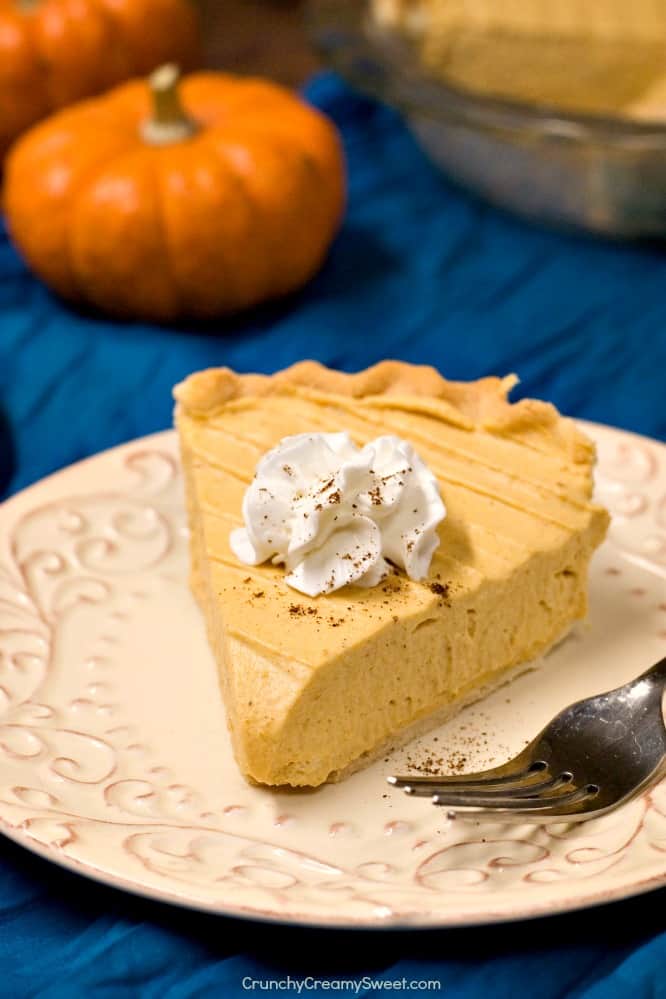 Butterscotch Spice Cake Cookies - easy and soft cookies that taste like spice cake! Only 4 ingredients needed to make these!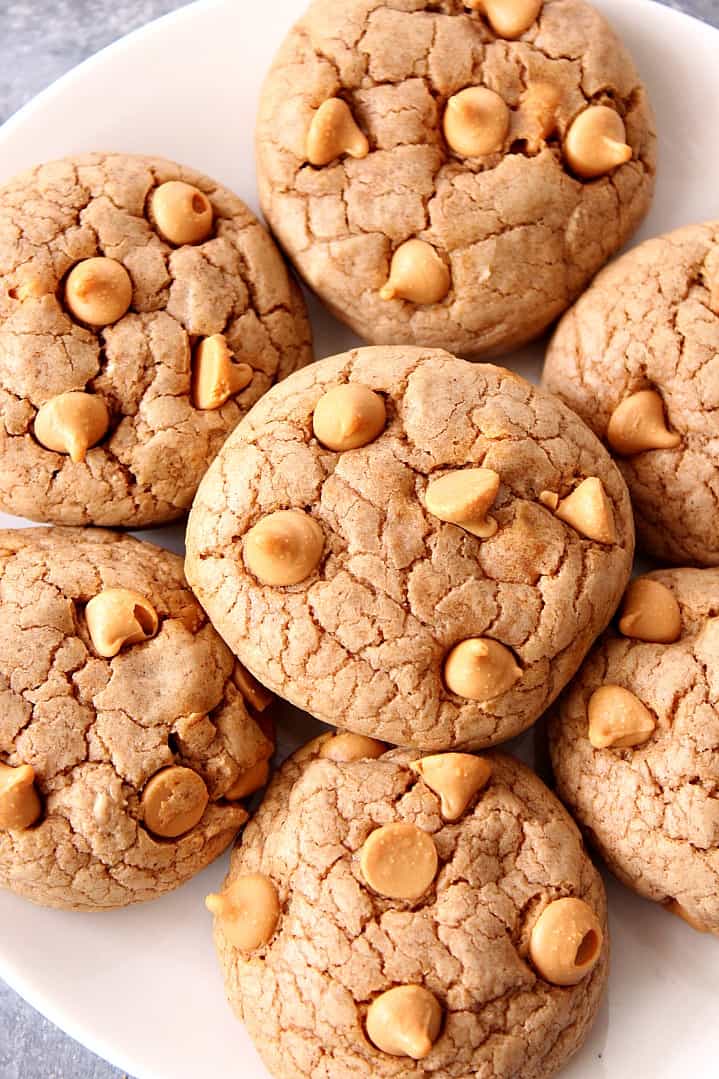 Caramel Apple Cheesecake - decadent and indulgent cheesecake with caramel apple topping. Rich and creamy and absolutely amazing!
One Pot Turkey Tetrazzini - quick and easy dish with leftover turkey meat, creamy mushroom garlic sauce and noodles. All cooks in one pan!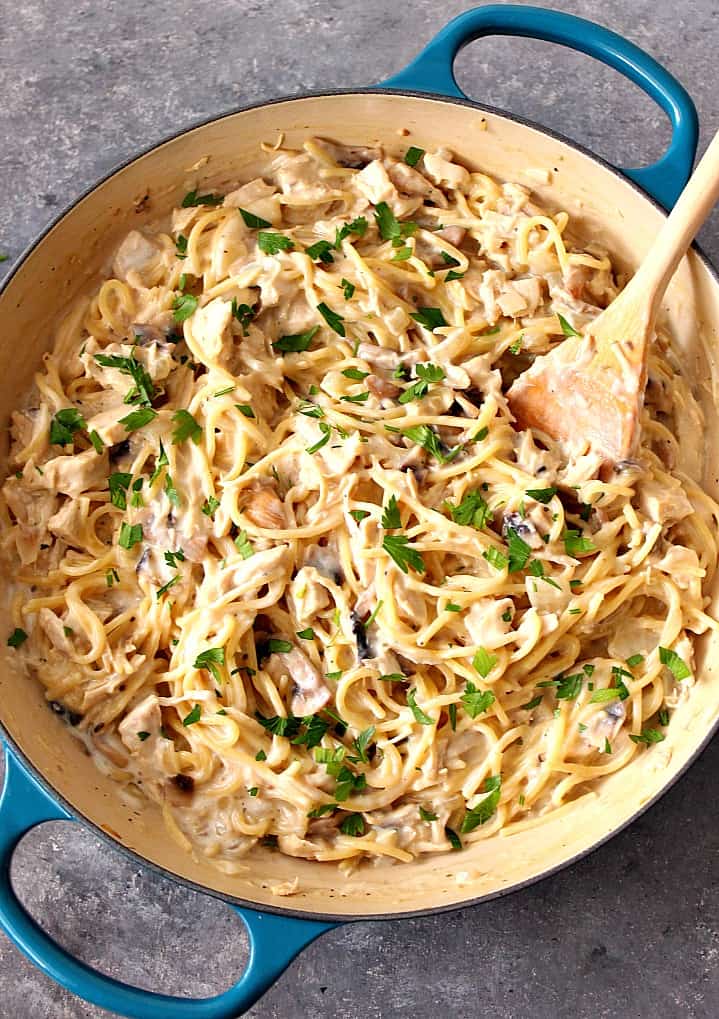 Leftover Mashed Potato Cheddar Cakes - the best use for your leftover mashed potatoes. Crispy cakes filled with cheese and ranch seasoning. Just 5 ingredients and 20 minutes is all you need to make them!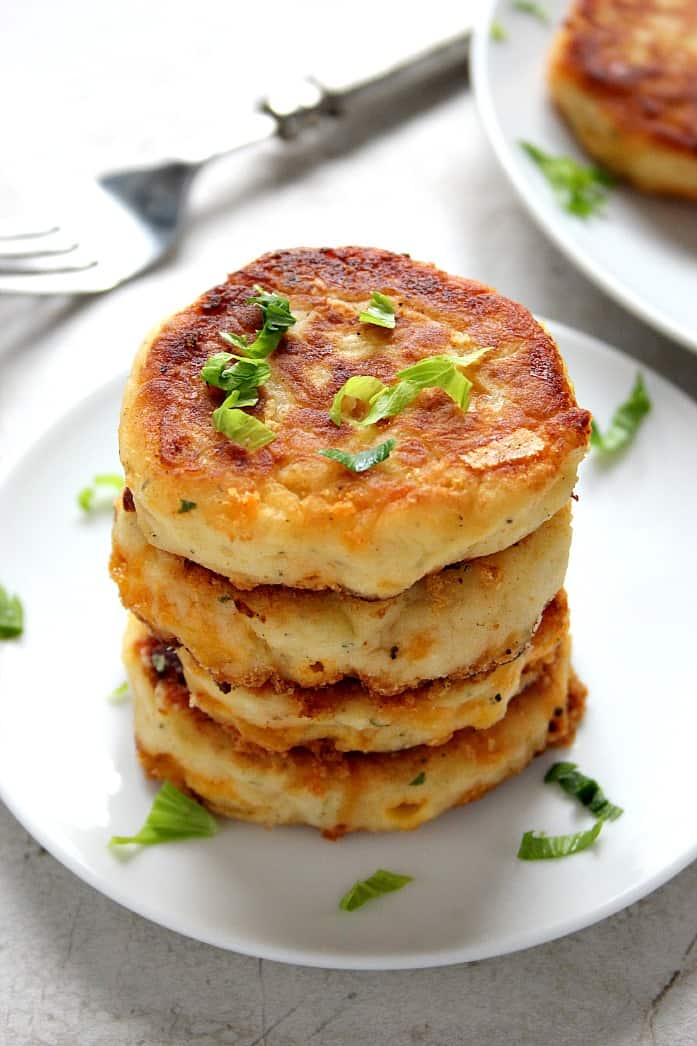 HAPPY THANKSGIVING!