This Baked Ham with Honey Glaze is the juiciest ham with a sweet honey taste. It's a show-stopper main dish for your holiday dinner. 
Serve this ham for Easter or Christmas dinner, along with scalloped potatoes, corn casserole or roasted asparagus.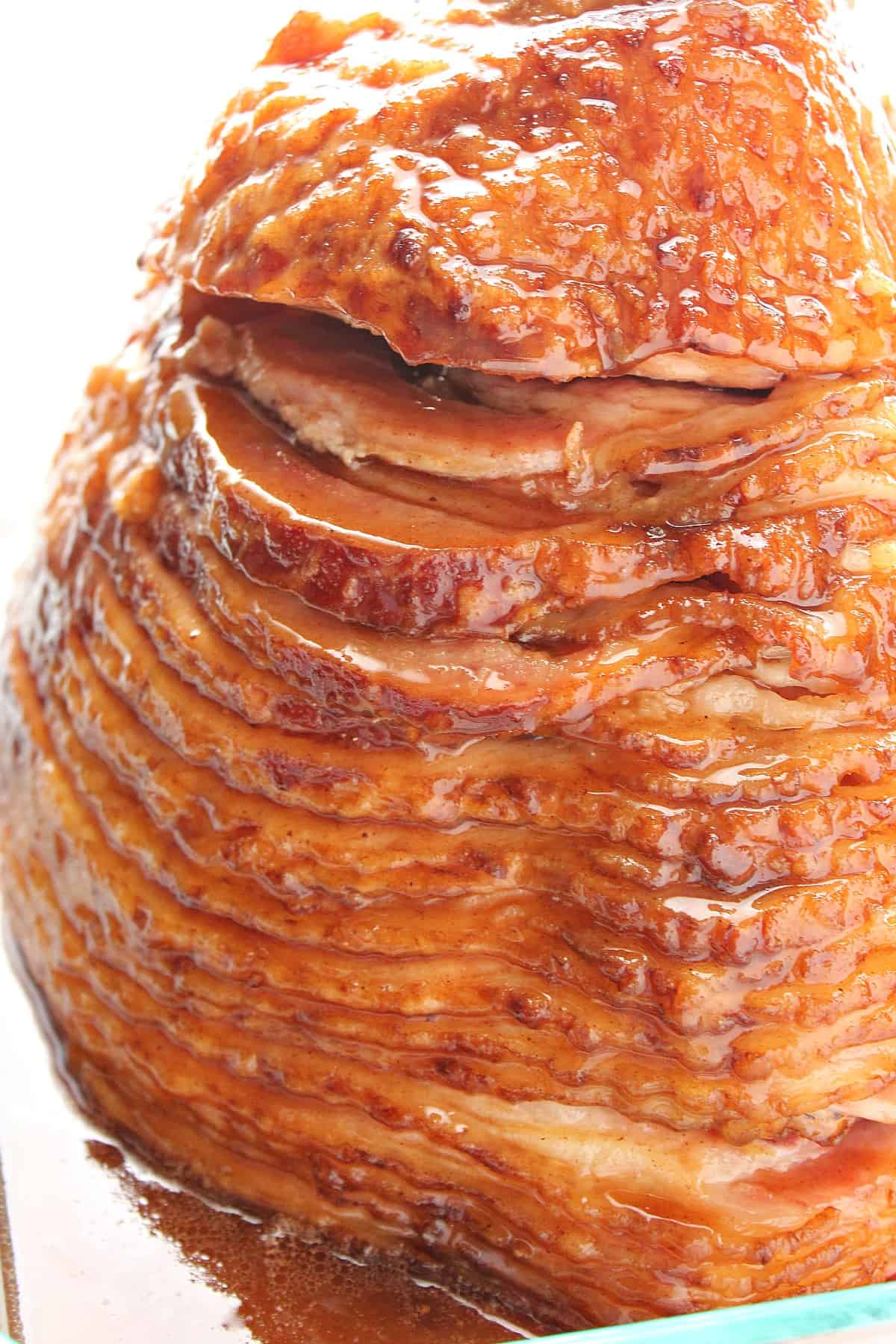 One of the easiest main dishes for a holiday dinner is hands-down ham. A fully-cooked spiral-cut ham is my go-to choice. I heat it up in the oven in just under 2 hours and serve with a deliciously spiced glaze. It's easy to serve, since it's already pre-sliced, and is always a huge hit. Make sure to bake it covered to ensure that it is juicy and tender. The fat dripping down into the baking dish will also help to keep it moist.