Classic Sweet Potato Casserole Recipe – cinnamon and cloves spiced sweet potato casserole with gooey, toasted marshmallow topping. A classic holiday dinner side dish!
Serve this casserole with my Oven Roasted Turkey Breast and Instant Pot Mashed Potatoes.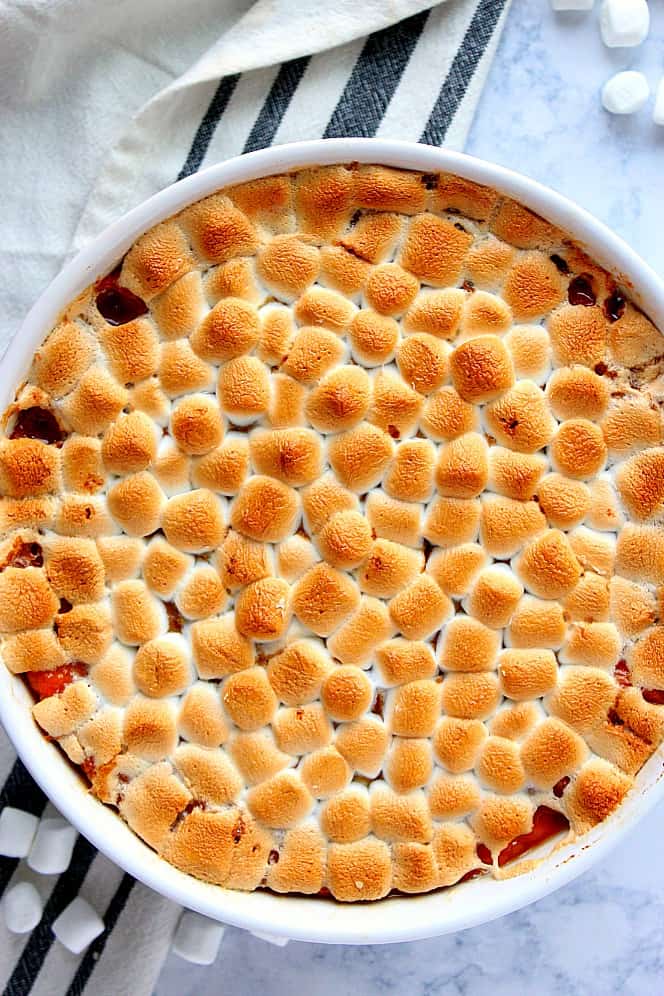 CLASSIC SWEET POTATO CASSEROLE
A classic sweet potato casserole with toasted marshmallow topping is a must side dish for our holiday dinners. I know my kids always look forward to it because let's be honest, the toasted marshmallow topping is quite irresistible. I make it even more delicious by adding cinnamon and cloves to the sweet potato mixture and adding an extra layer of brown sugar just before the marshmallows.  This Classic Sweet Potato Casserole with marshmallow topping is a must side dish for the holiday dinners. It's easy and can be made ahead of time, which is great when you are making it for the holiday dinner.