Learn how to carve your Thanksgiving turkey in the step-by-step instructions. Carving turkey this way helps to remove as much meat in neat pieces and ready for serving.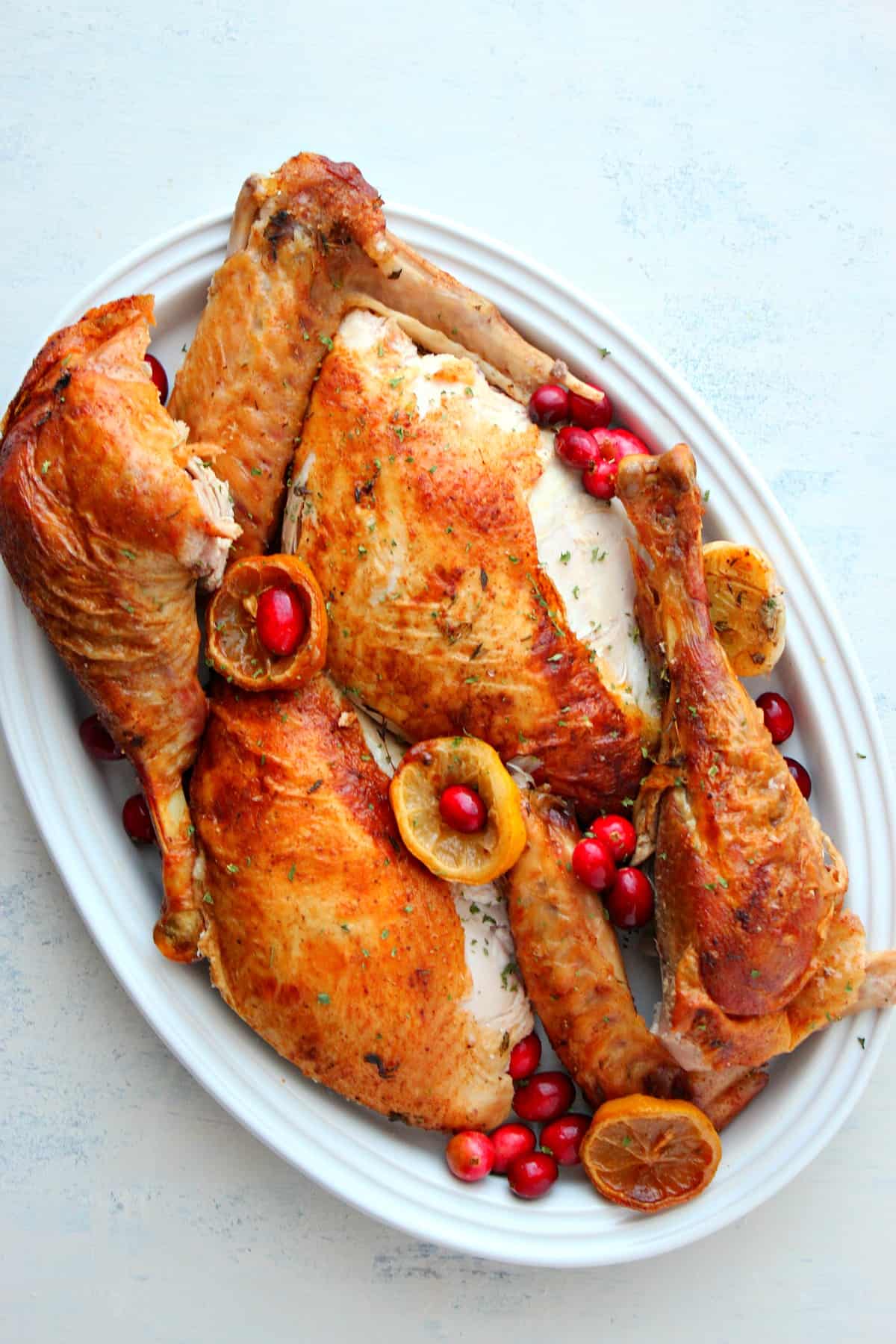 Jump to:
Why This Method Works
You made the perfect Thanksgiving turkey! You have all the side dishes, gravy, and desserts done. Now you need to know how to carve the bird in a simple way. It can be a little bit intimidating but it's actually quite simple. Carving the turkey following this tutorial helps to get the most from the bird and makes serving easier.
Serve your turkey with gravy, mashed potatoes and stuffing for a no-effort, delicious holiday dinner.
How to carve a turkey?
Once the turkey is done cooking and had time to rest for 20 minutes, place it on a cutting board. This way it won't be sliding while you cut it. Grab a knife and a large fork to support the turkey during carving.
Step 1: the legs
Start by cutting the skin between the leg and the body. Pull the leg down and locate the joint. Cut to separate the leg from the turkey. Repeat with the other leg. Separate the thighs from drumsticks, by cutting at the joint.
Step 2: the wings
Grab the wing and pull down to locate the joint. Cut the skin, then separate the wing by cutting at the joint. Repeat with the second wing.
Step 3: the breasts
Locate the breast bone. It should be in the middle of the bird. Slice along the bone to separate the breast from it. Cut underneath the breast and remove the whole piece. Repeat with the second breast. Slice the breast into slices.
Don't forget the wishbone! You should be able to find it at the opening of the turkey, by the neck.
You will have a carcass leftover with some meat attached. Remove it and keep it for soups, casseroles, etc.
Serving size of roasted turkey per person:
While you are still in the store, trying to decide how large turkey you need for your holiday dinner, it is recommended to count 1 lb of uncooked meat per person. Also, consider if you want to have leftovers for dinners afterward.
What to do with the carcass?
Keep it to make turkey stock! I use my Instant Pot and make a big batch of stock to use in soups.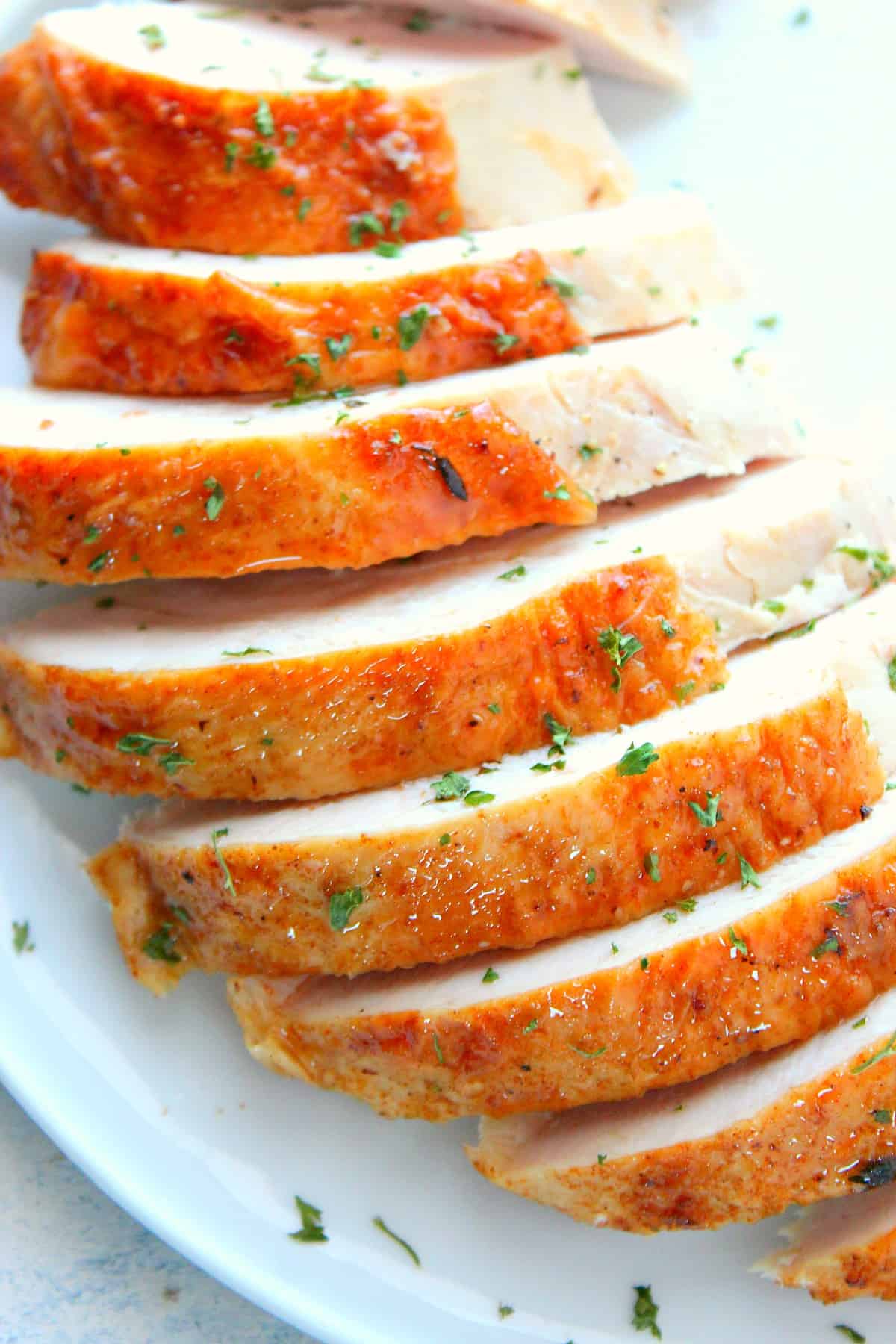 More recipes with turkey:

If you like this recipe and make it, let me know in the comments below! Don't forget to rate it if you enjoyed it!