Warm cookie sandwich with your favorite ice cream? Yes, please! Let's get #sandwiching with Baskin-Robbins!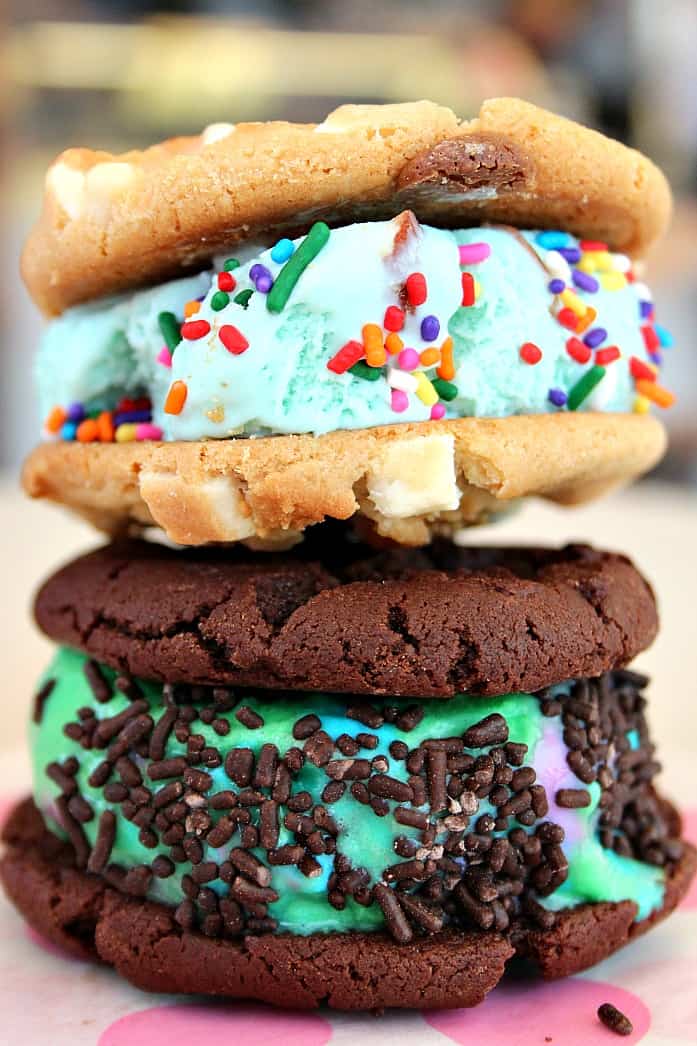 This post is sponsored by Baskin-Robbins.
School year is almost over and summertime is just around the corner. That is a double reason for a celebration! And what's better to celebrate summer with than ice cream? A Warm Cookie Ice Cream Sandwich!
Today I am partnering with Baskin-Robbins to tell you about their newest, fresh out of the oven, offer. You can now order a cookie sandwich with a scoop of your favorite ice cream. Stop the presses, hold the phone! You NEED to try this!
Now here is the fun part: you can completely customize your Warm Cookie Sandwich! Choose any cookie (even two different ones!) and any ice cream to create your own custom sandwich. May I suggest double fudge cookie and dark chocolate chunk cookie with Mom's Makin' Cookies ice cream? You know, just in case you need some inspiration. 😀
My girls are huge fans of pistachio ice cream so they went all nut-crazy (see what I did there?) and ordered warm white chunk macadamia nut cookies with the ice cream. My son, just like his mama, is always a fan of chocolate so he ordered double fudge cookies and Wild 'n Reckles sherbet. You bet I had a bite of that sandwich and boy, was it incredible!
My Hubby and I, true chocoholics, chose Double Fudge cookies with Rocky Road ice cream. Pure bliss!