This Carrot Salad is made with fresh carrots, raisins, green onions and tossed with simple vinaigrette sweetened with honey. It's a beautiful and colorful salad for Spring and Summer dinners!
I like to serve this salad for Easter, Mother's Day or BBQ dinners during summer. It's wonderful with grilled chicken!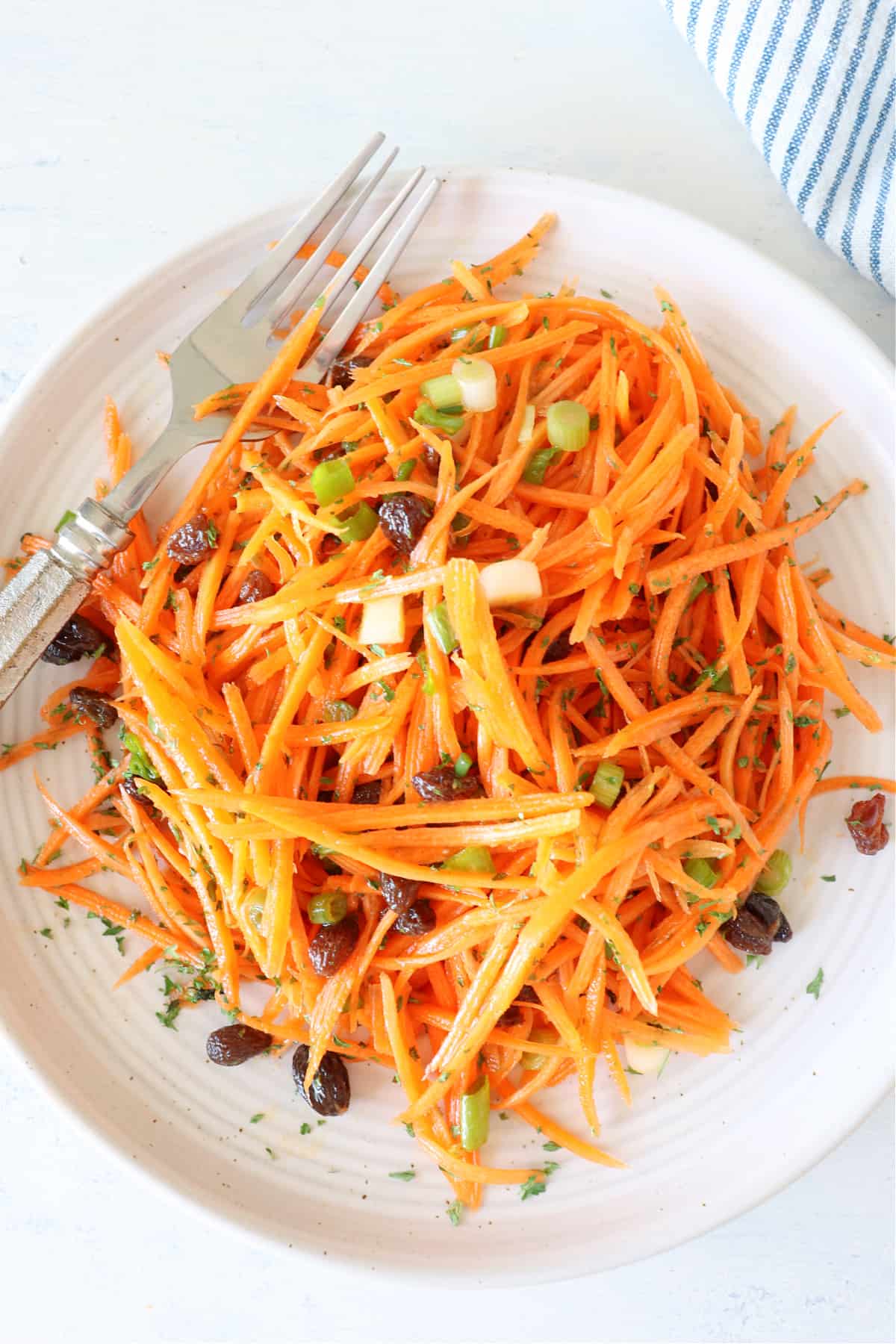 If you happen to have an abundance of carrots, I have just the recipe for you! A fresh carrot salad with green onions and raisins for sweetness. A beautiful and healthy dish that will complement sandwiches, grilled meat, etc.
The old-fashioned carrot salad version is creamy thanks to mayonnaise. I went the French route and tossed it with a very simple vinaigrette made with oil, lemon juice and honey. I'll keep the mayo for potato salads!