This No-Mayo Potato Salad features golden potatoes, green onions, herbs, and a simple vinaigrette! No mayo insight which means this salad is perfect for picnics and backyard BBQs!
I serve it with grilled chicken thighs or baked pork chops. A simple creamy coleslaw makes for a great pairing too!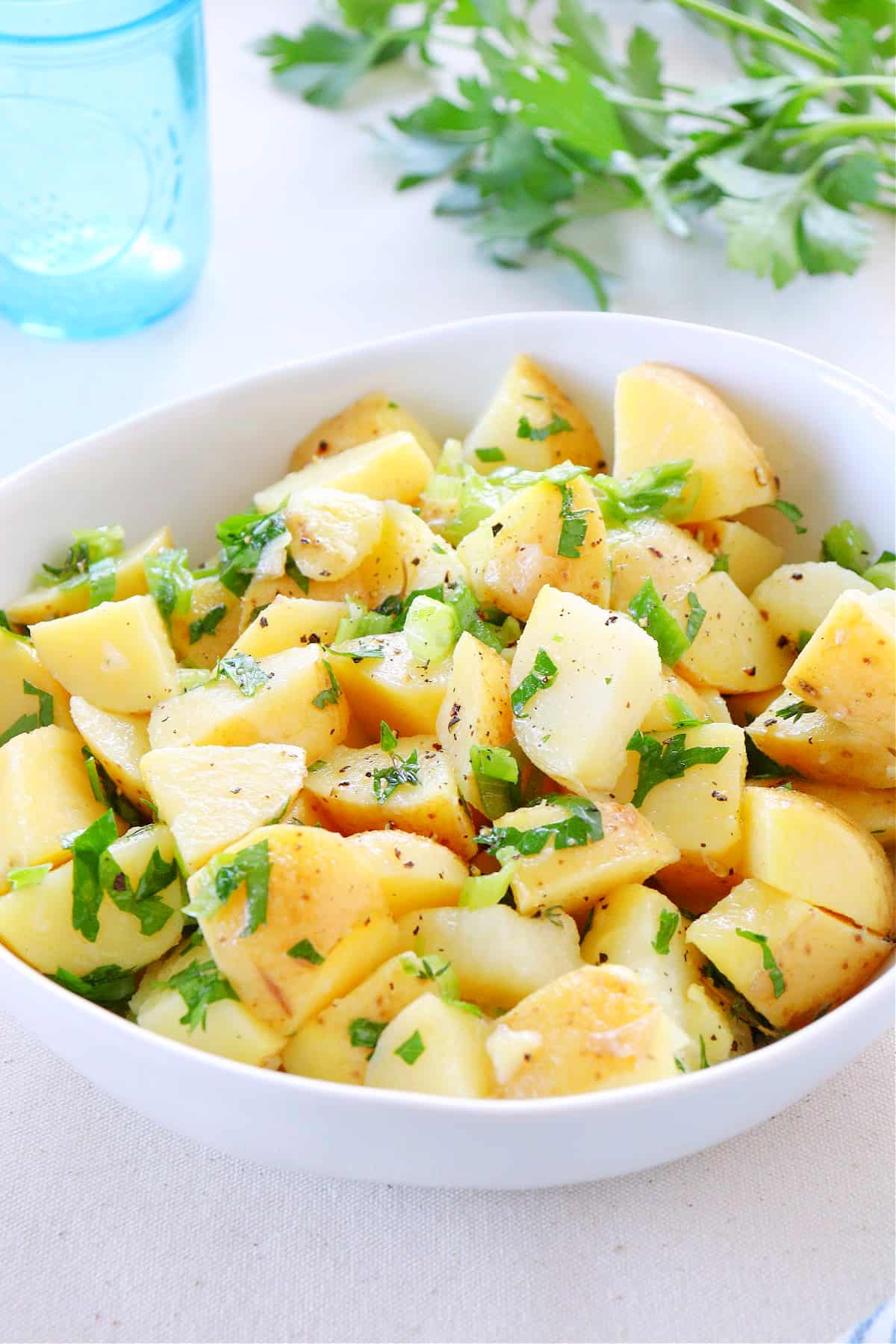 Simple No Mayo Potato Salad
When I am asked, what to serve with grilled chicken or burgers, almost always I will say "potato salad"! It's a staple in our house during summer. My Instant Pot Potato Salad is always a hit! However, I do know that there are many people who just don't like mayo.
So, if you need to avoid mayonnaise but would love to enjoy this classic dish, this recipe is for you! Simple ingredients, fresh herbs, and zesty vinaigrette make this healthy dish a hit. No mayo also means the salad will keep longer and it's great served outdoors. Win-win!