This Simple Macaroni Salad is the most popular pasta salad! Made with macaroni, eggs, vegetables and creamy dressing, this classic dish is a must for summer!
Serve this dish with grilled chicken, pulled pork or even fried chicken. It's a simple yet delicious side that everyone will love!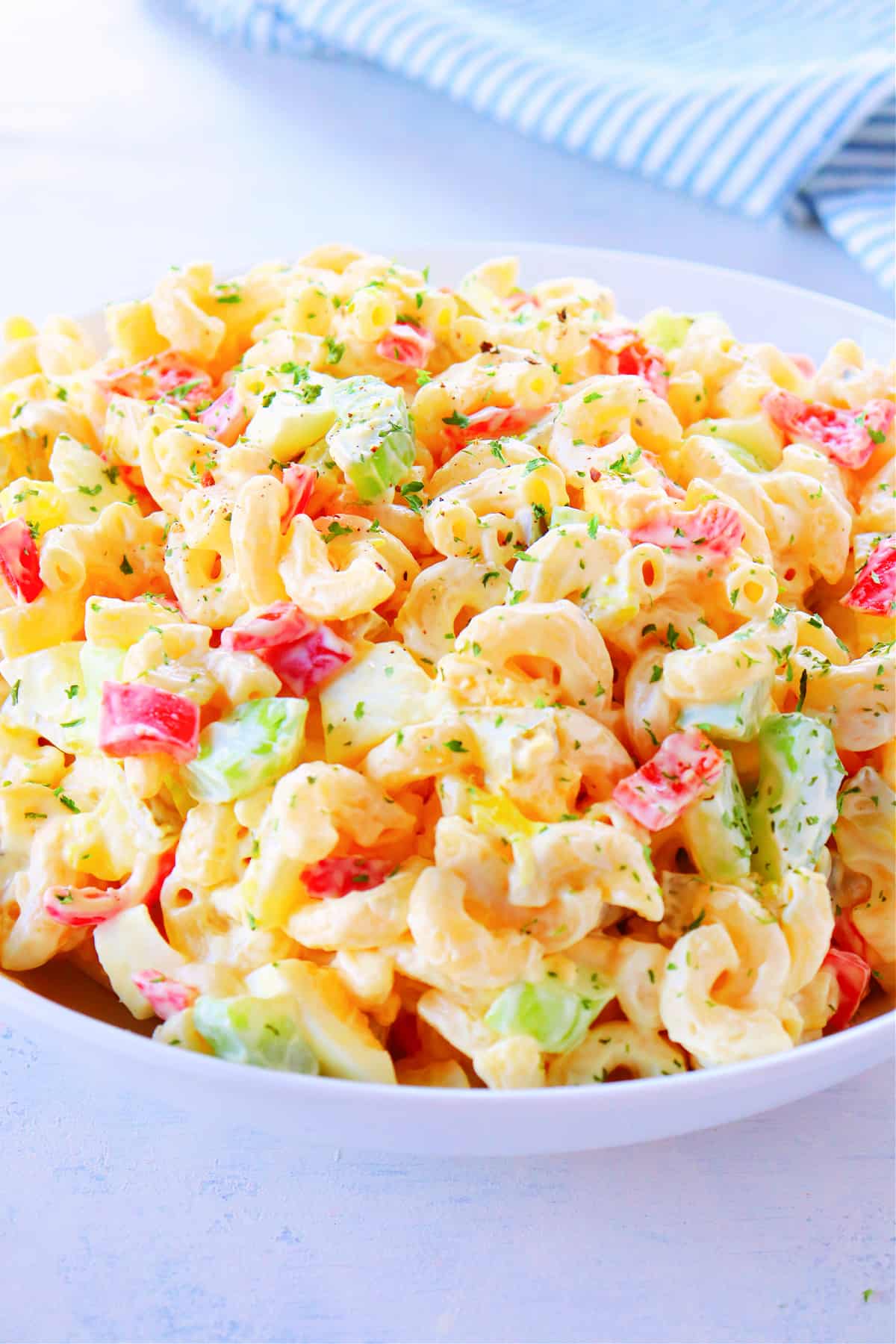 When it comes to classic summer dishes, macaroni salad always makes the list. Most everyone knows it and loves it. It's simple, yet absolutely delicious because the combination of macaroni (our childhood's favorite pasta!), chopped veggies, and a tangy creamy dressing never fails!
This is my simple version of the classic macaroni salad. No vinegar, because pickle juice tastes better. No red onion because it can overwhelm the salad. No carrots because I don't like the texture. I hope you enjoy it too!