Easy Focaccia Bread – the best and easiest recipe for homemade focaccia with garlic and Parmesan cheese. It's baked in a sheet pan and done in 40 minutes.
Homemade bread is the best, just like my Flaky Buttermilk Biscuits or the Best Easy Dinner Rolls.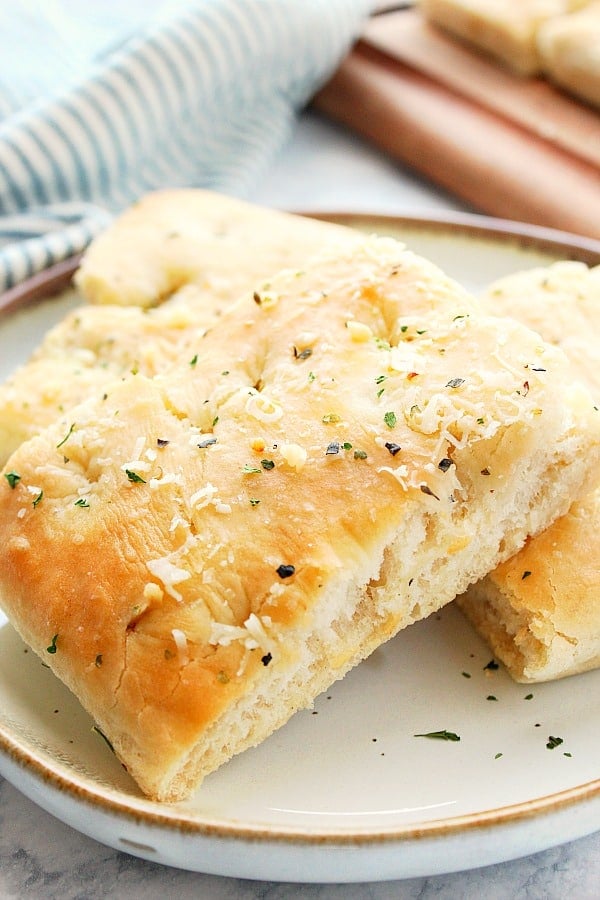 I am currently obsessed with this super easy Focaccia Bread, which takes only 40 minutes to make and it bakes in a sheet pan. It's perfect served with pasta or soup or even topped with pizza toppings! This Focaccia Bread is baked in a 13″x9″ sheet pan. It makes a great amount for a family or if you have guests over. No need for breadsticks or rolls. This bread is so easy and quick to make. With my simple tips, you will make the best focaccia bread every single time!