Jalapeno Popper Cheesy Garlic Bread - spicy take on our favorite cheesy garlic bread! You will love it! It's the perfect game day food! Also, check out our VIDEO to see how to make it!
Umm, so I am not sure how to explain this one.... beside blaming it on my Husband. His idea - I just photographed the thang.
And then we both ate it.
It's quite possible that this spicy cheesy bread turned my sweet tooth into a spicy savory one. This bread is a one evil thing. And you will love it, because there's cheese, creamy jalapeno dip topping and more cheese.
Since this Easy Cheesy Garlic Bread, that my Hubby loves so much, he's been coming up with new versions of it. All of them incorporate his favorite food. Not sure what's going on and how did it all happen, but he pretty much announced that he is claiming every Saturday from now on till Super Bowl for his savory game day food.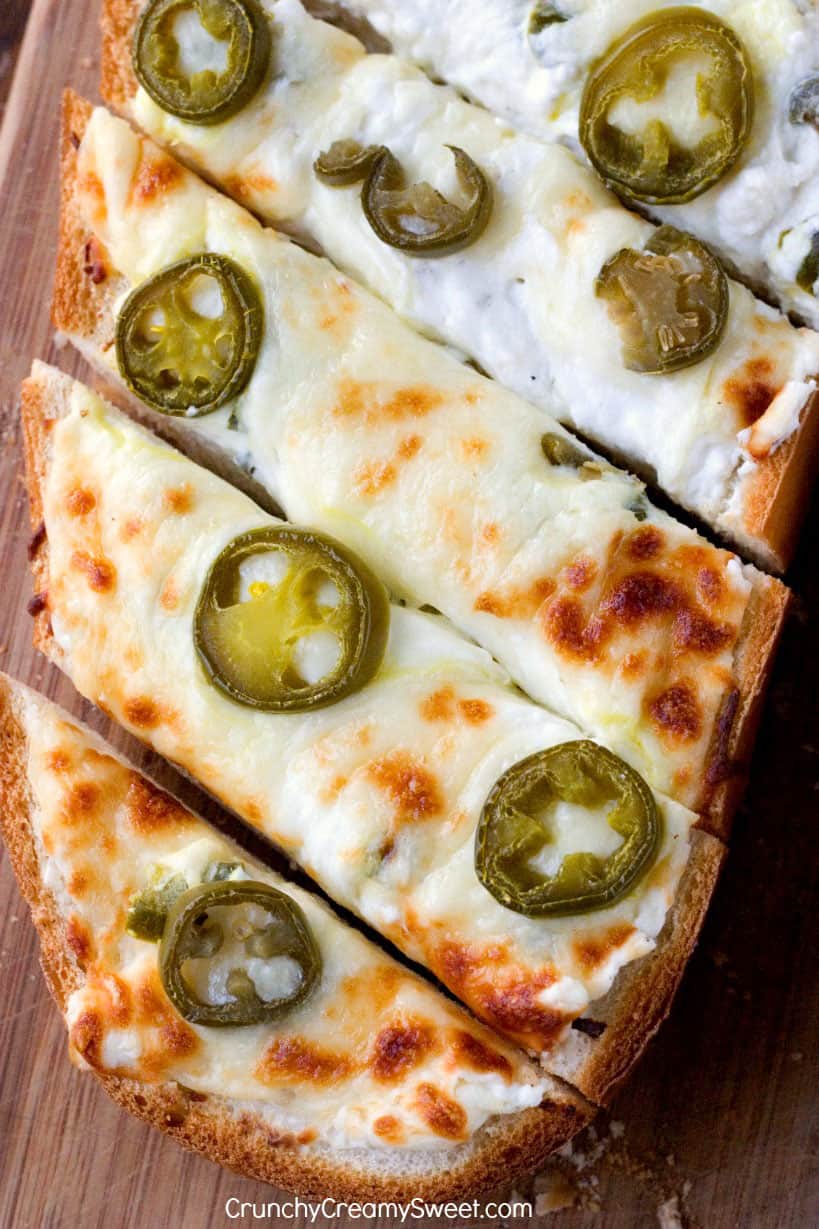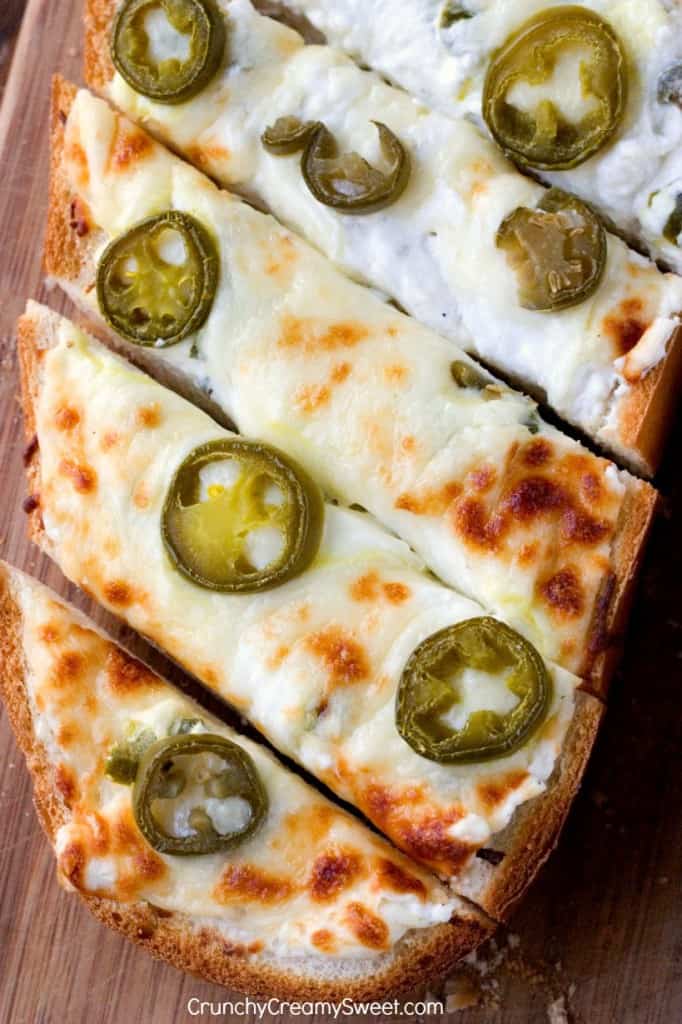 This cheesy garlic bread is so ridiculously crazy easy to make and so absolutely addictive and delicious that it's hard not to make it! This versions however, has the cheesy gooey melty factor taken to the nth level. It's super loaded with creamy jalapeno popper dip mixture, covered with cheese and baked. So more cheese, extra creaminess and the spicyness from pickled jalapenos.
Hello, man food. Or game day food. Whatever. It's all the same.
Can you still say no?
Didn't think so.

I suggest you just make it. There is no arguing with this idea. It's easy, fantastic and it will make you a superstar. Done and done.
Also, it can temporarily avert the attention of your man from the game to the food he is eating. Just temporarily, because hello, the bowl is in the air!
Until the next slice.
-->> Check out our YouTube video to see how to make it! Also, don't forget to subscribe to our channel!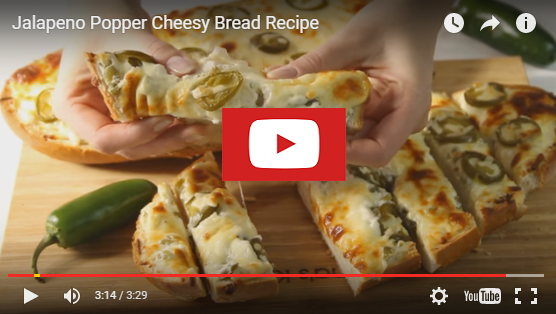 For a condensed instructions and a printable recipe, please click the button below.

Related Recipes: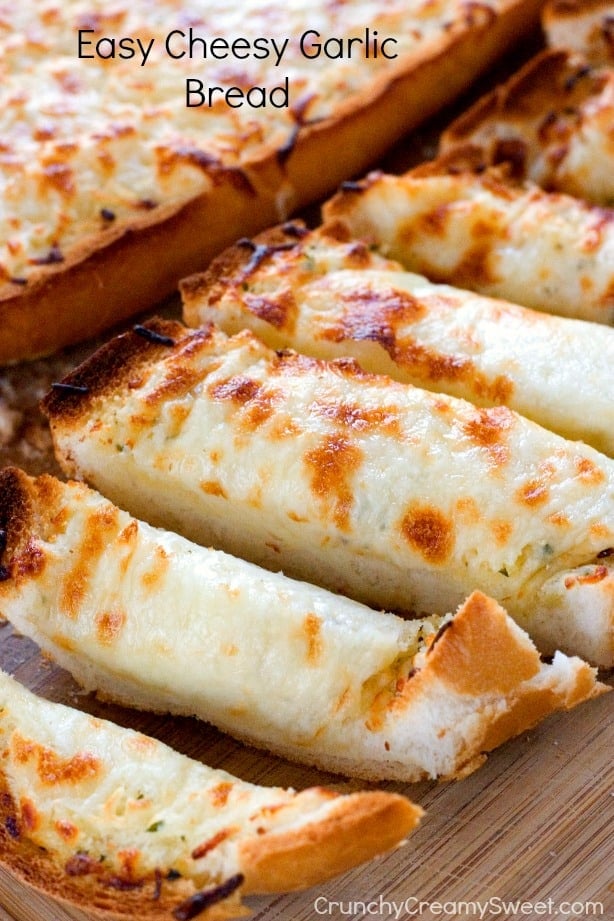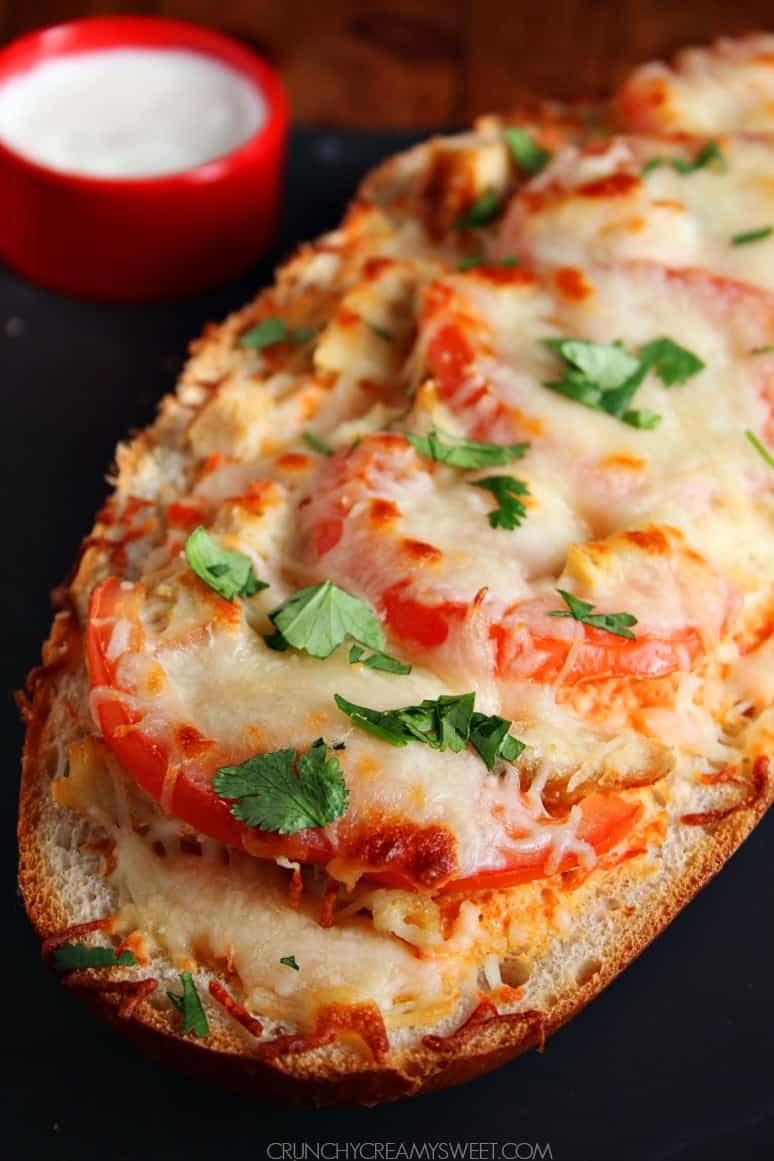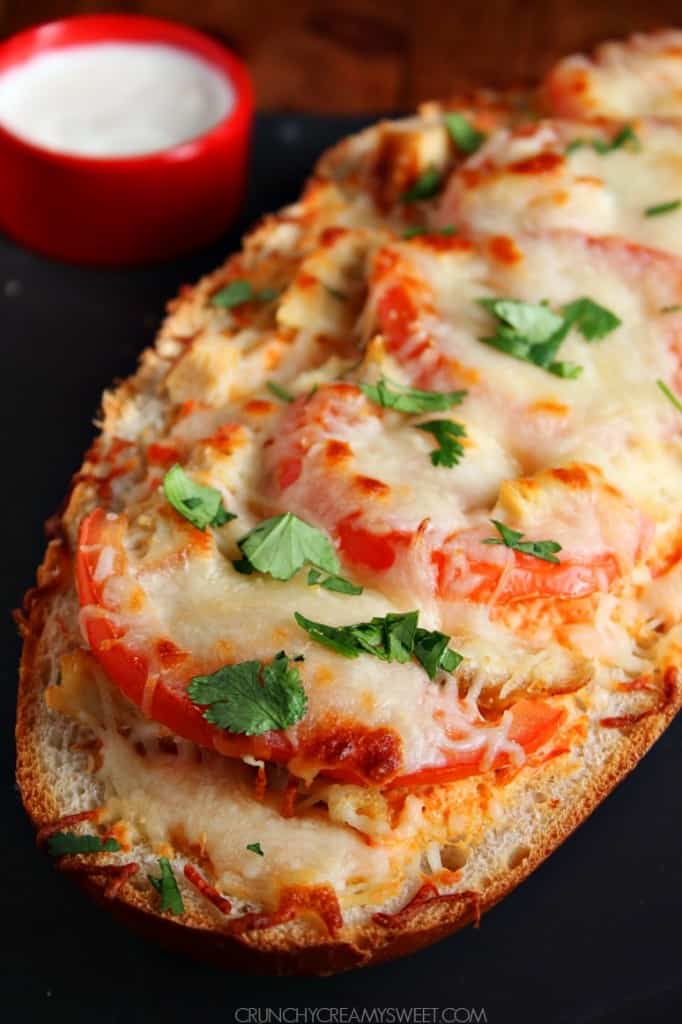 Philly Cheese Steak Cheesy Bread