Learn How to Make Bread Crumbs at home for frying chicken, chops, or vegetables! I am sharing my simple method along with Italian and panko versions. This is a must-have in your pantry!
Along with my homemade taco seasoning, homemade croutons and cream of mushroom soup, this recipe helps you fill your pantry with healthier ingredients!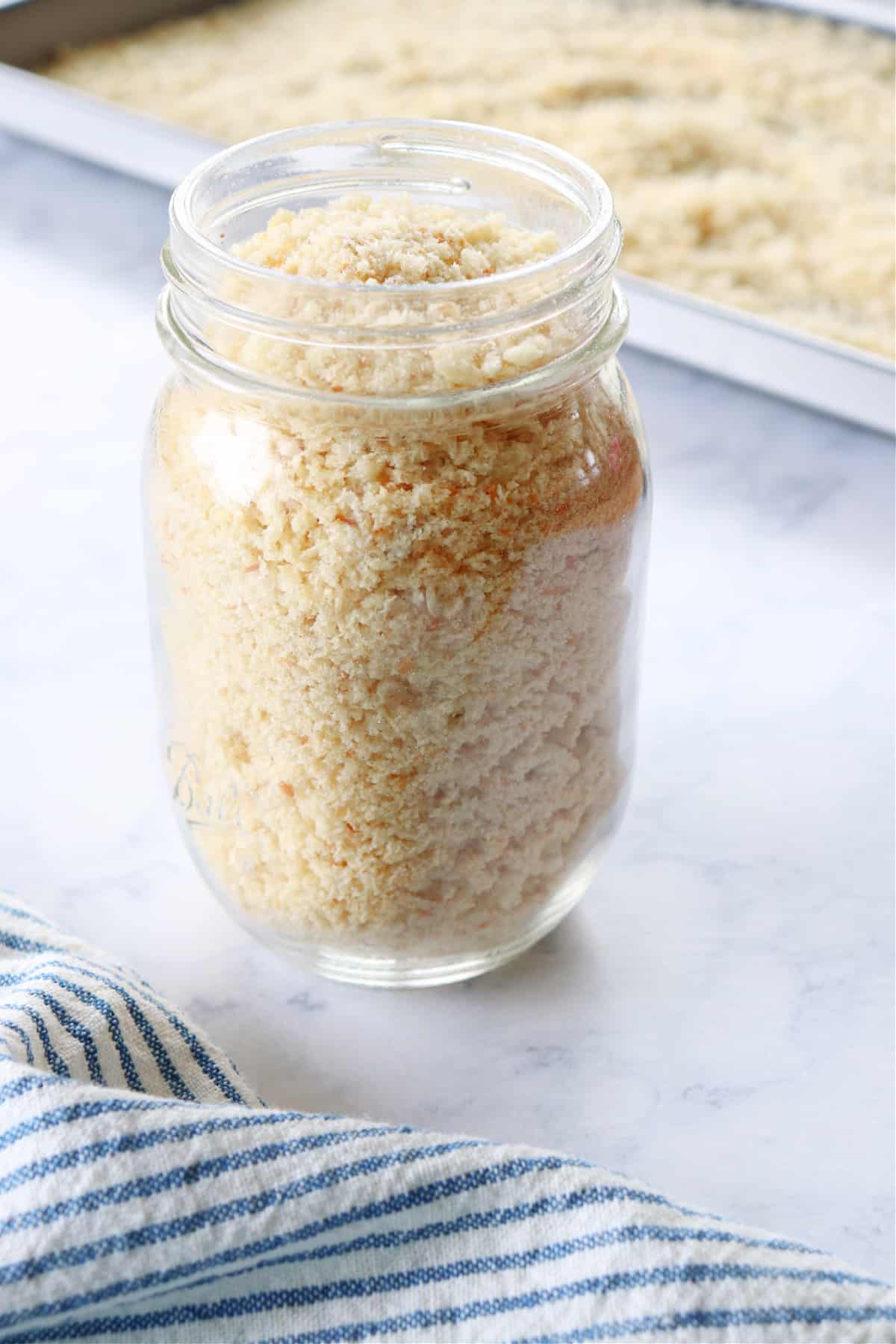 If you browse the recipe index on my site, you will notice I have quite a few recipes for homemade pantry staples. I enjoy making my own versions of the basics we all buy at the grocery store. If you look at the back of any bread crumbs packaging, it's not just bread! Starches, salt, even high fructose corn syrup are added. No, thank you! That's why today, I am sharing my simple way of making homemade bread crumbs.