Apple Oat Cranberry Muffins recipe – fluffy and moist muffins with apple, oats and dried cranberries. Perfect addition to your lunchbox!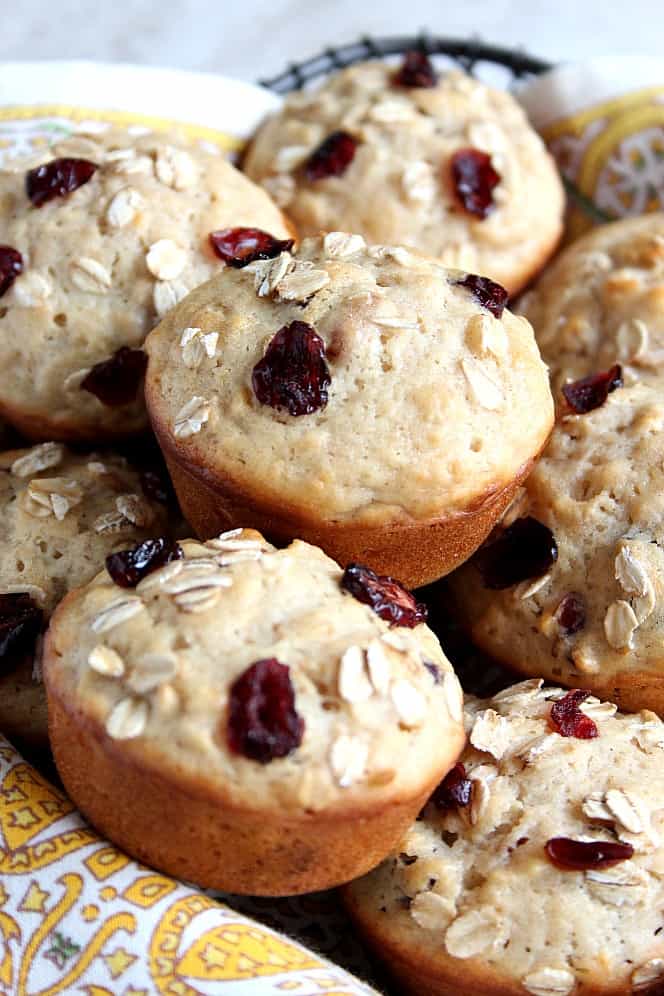 This post is sponsored by Cake Boss. 
Muffins are my most common go to snack to make. I love to bake a batch and have my children pick out the add-ons. Watching the muffins rise and bake in the oven is like watching magic for them. Waiting for them to cool is the hardest because they can't wait to dig in!
Even though me homeschool, I still love to make lunches that I can prep in the morning while the kids are still asleep and when it's lunch time, all they need to do is help place everything on the plates. When we are running errands or go on a road trip, I always take muffins into our lunch bag.
Today, I am partnering with Cake Boss Baking to bring you this oh-so-delicious muffin recipe with apples, dried cranberries and oats. Perfect to add to a lunchbox. Since I like to bake muffins with my kids, I was absolutely swooned by the baking tools Cake Boss sent my way. The cute measuring spoons and cups and the adorable mixing bowls made mixing up the muffin batter so fun. We bake the muffins in Cake Boss muffin pan that comes with a cover (!!) so I can store the muffins in the pan on my counter top covered, preventing them from drying out. Score!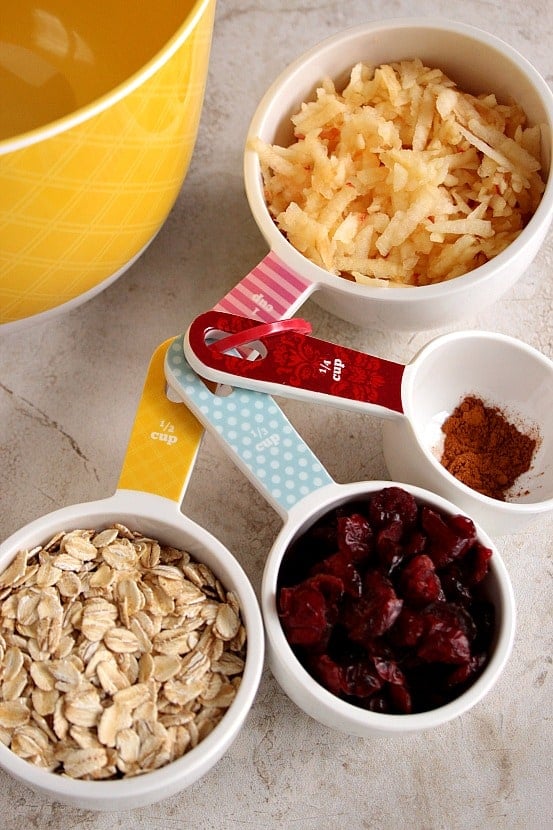 This muffin base is my go-to recipe and it never fails me. It makes such fluffy muffins! The addition of shredded apple adds moisture but not too much to sink the muffins. Since dried cranberries are devoured by my kids often, I decided to throw in a bit to the batter along with old fashioned oats to make these irresistible, packed with goodness and absolutely scrumptious.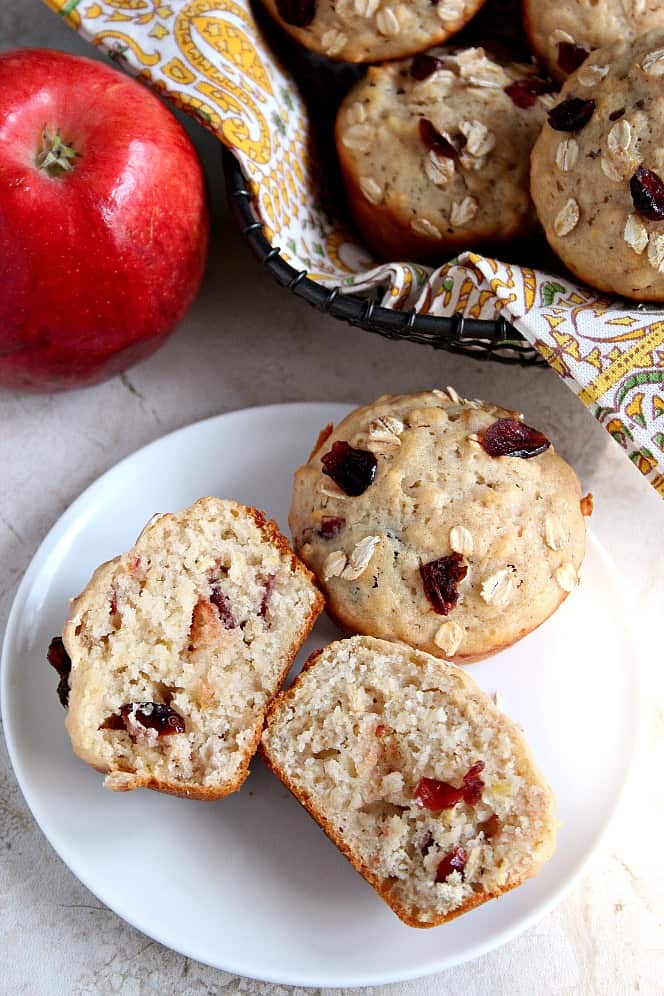 For the
Apple Oats Craisin Muffins recipe

, please visit Cake Boss website HERE.
GIVEAWAY!
Cake Boss wants you to join their Lunchbox Baking campaign and bake up your favorite lunchbox goodies. You can win all of the items I used to create this post to bake it up in your own kitchen!
The prize includes the Cake Boss Tools and Measure Set (includes mixing bowl set, measuring spoons, measuring cups), Cake Boss 9″ Bowl Scraper, Cake Boss Nonstick Delux Muffin Pan with cover.  (items worth over $60). This giveaway is open to U.S. Residents only. No P.O. box , please. Must be 18 or older to enter.
Enter by leaving a comment answering this question:
 What is your favorite muffins add-on? Nuts, chocolate chips, fruit, etc. ?
Also, make sure you follow me on Pinterest, Facebook, Instagram and YouTube.
To learn more about Cake Boss products, please visit Cake Boss Baking website. Also, follow Cake Boss on Pinterest, Facebook and Twitter .
~~~~~
Disclosure: This post is sponsored by Cake Boss. All opinions, text and photos are my own. Thank you for supporting brands that help me make this blog possible.