This Homemade Ketchup is made with five pantry staples and no sugar! A simple recipe from scratch, done in under 10 minutes!
Build your condiment collection of homemade recipes with this ketchup, my BBQ sauce or the teriyaki sauce!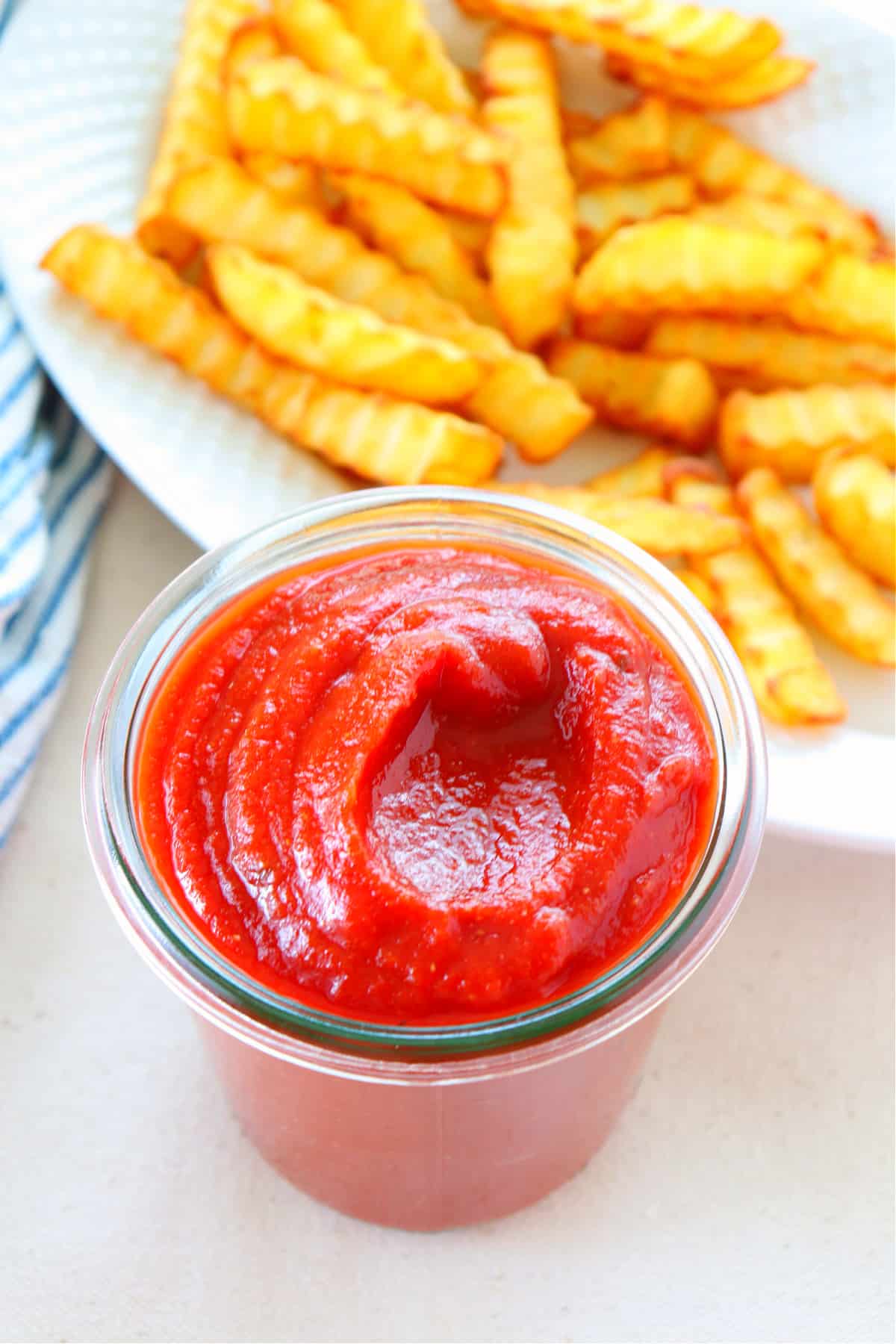 Homemade Ketchup
The season for burgers with fries, hot dogs, and grilled brats is still here and ketchup is having a serious moment. How many bottles did you go through already this season? I don't even want to admit how many I bought.  If you looked at the grocery stores recently, you may find that it's not that easy to find good ketchup without sugar or corn syrup.