This copycat recipe of Chick-fil-A Sauce is spot on! Sweet, tangy and perfect with fries or nuggets. You only need 5 ingredients to make it from scratch!
Serve it with French fries or chicken nuggets for a homemade version of your favorite fast food!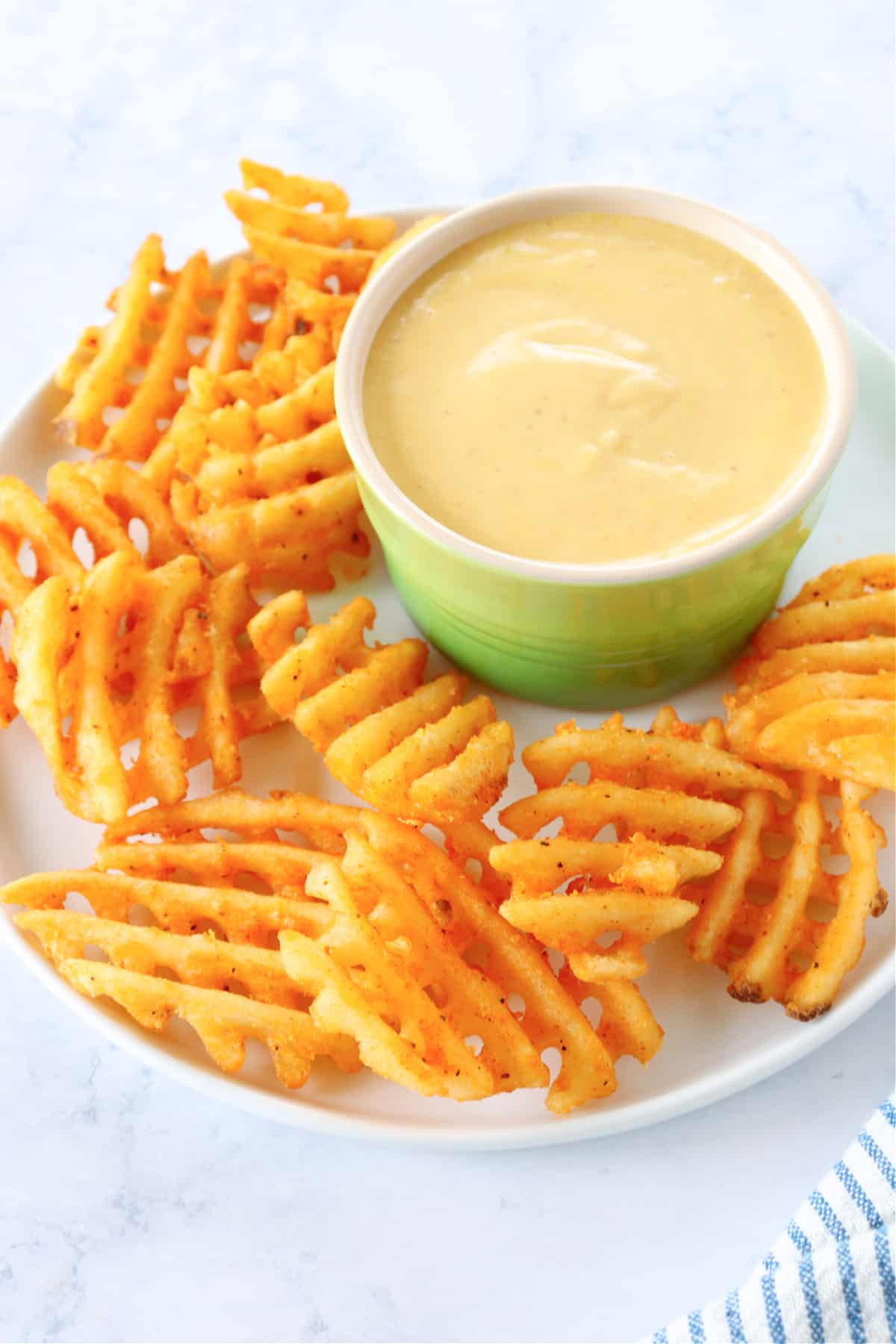 I always have a ton of fun re-creating our favorite restaurant dishes. My KFC Coleslaw copycat is the prime example. We never buy it anymore. I know what goes in and I can adjust it to our likings. No secret ingredients, no flavorings, just simple pantry staples.
This Chick-fil-A copycat sauce is quite spot on when it comes to texture and flavors. My family agrees! We enjoy it with waffle fries, chicken nuggets, fish sticks or even on burgers! It's a perfect dipping sauce and a fun one to make.