Spinach Artichoke Cheesy Dip – hot and cheesy and everything a good dip should be! This classic is unbeatable and a must make for any party!
Is there anything that beats a cheesy dip?
Well, maybe a cheesy bread. But! Everything starts with the dip! And if you are new to this blog, you need to know that we take dip seriously here and even turn it into a dinner.
The famous spinach artichoke dip is a must for any party. The fact that it's so easy to whip up, makes it a great last minute appetizer when you are in a pinch.
I also think that after this bread and this pasta, it's about time that I share our recipe for the Spinach Artichoke Dip. But I will be honest and say that many times I skip the artichokes. Yikes! I know! But I am not a fan of their taste and the dip is fabulous without them anyway. In the classic version – they are a must. I like to skip them. To me the flavor is in the creamy Ranch mixture and the fact that this dip is baked under a gooey cheese blanket and let's be honest – that's an instant elevator for any dish to deliciousness!
Check out our video to see how to whip it up!
For the condensed instructions and printable recipe, click HERE.

If you like this recipe and make it, snap a photo and share it on INSTAGRAM! Tag me @crunchycreamysweet or #crunchycreamysweet so I can check it out!
Related Recipes:
Spinach Artichoke Dip Cheesy Bread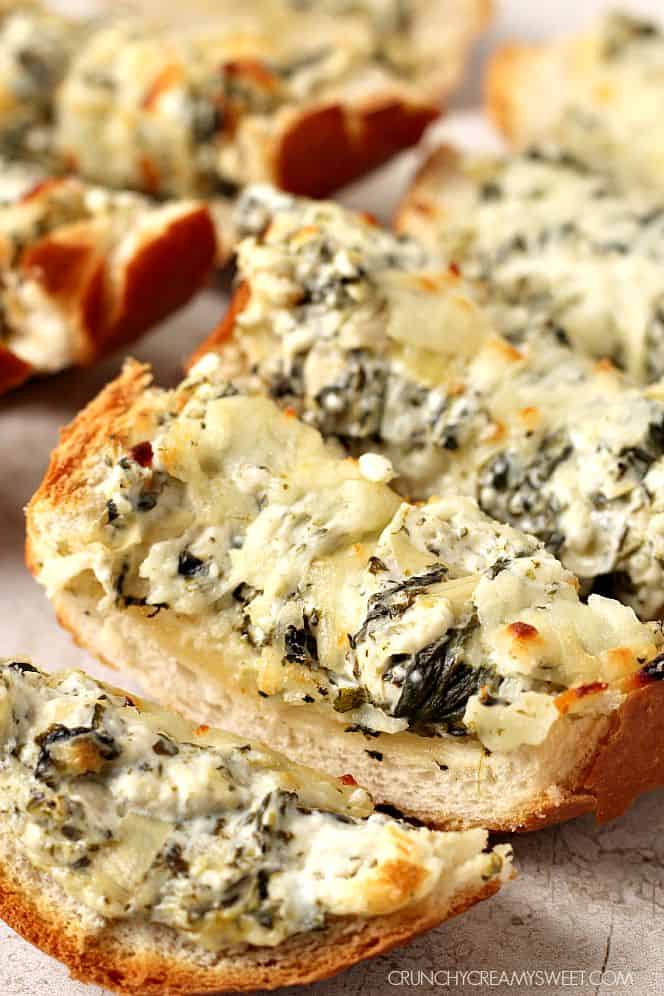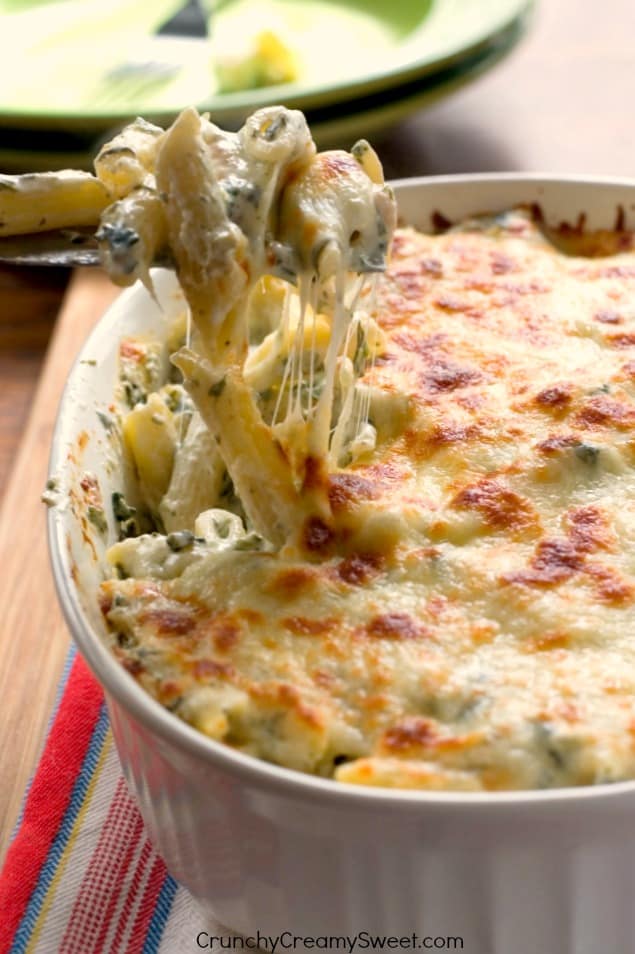 Healthy Spinach Dip Mac and Cheese