This Strawberry Crumble is made with fresh, juicy strawberries and oat and brown sugar topping. It's a beautiful and very easy dessert to make when the berries are in season!
Serve this crumble with whipped cream (my favorite!), vanilla ice cream, or simply by itself. It's delicious!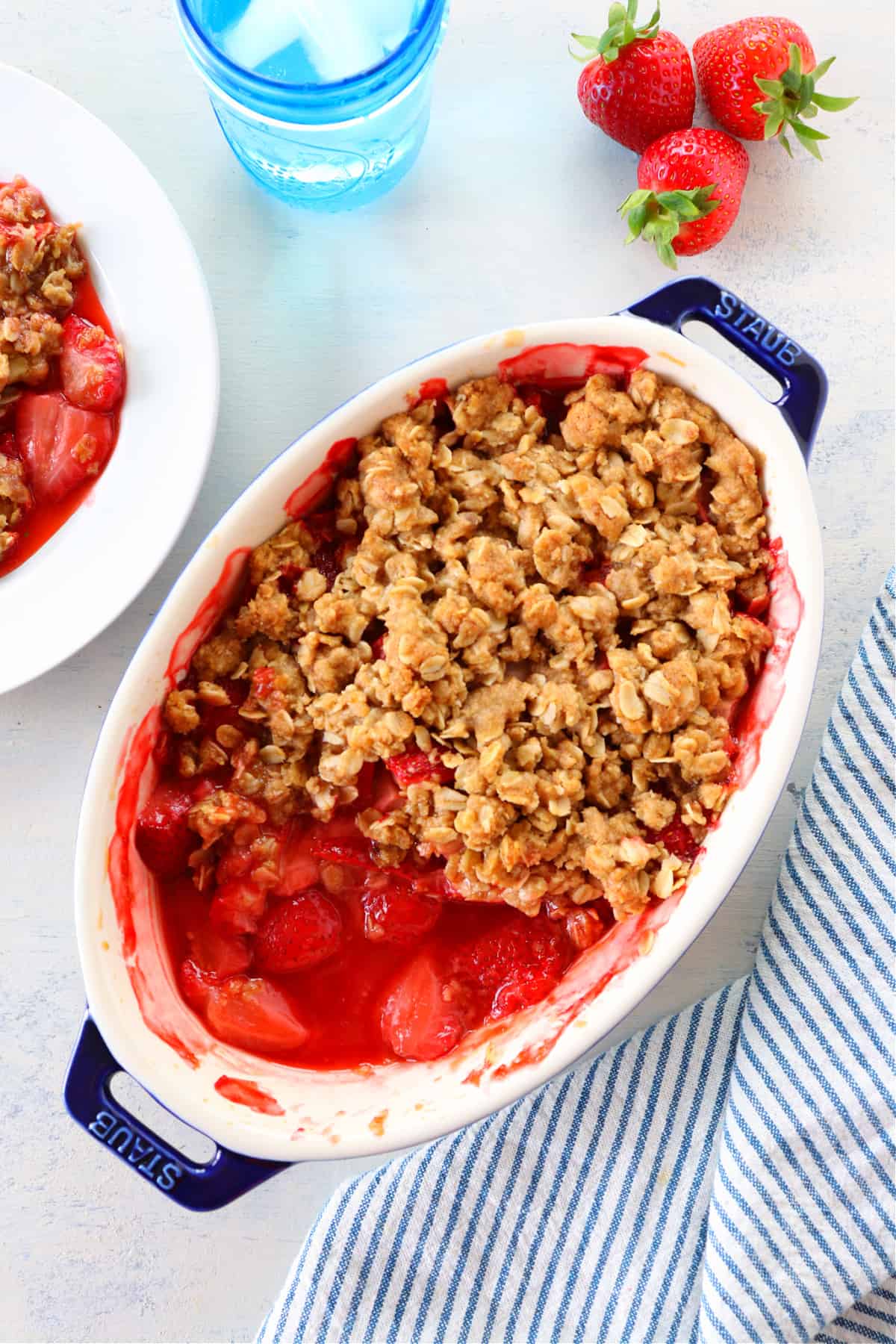 Crumbles and crisps are some of the easiest desserts you can make with fresh fruit. This Strawberry Crumble is the perfect example. As soon as fresh strawberries showed up in our grocery store, I knew I had to make it. It's simple, yet beautiful and festive!
The fruit layer has large chunks of strawberries in sweet sauce. You can use a mix of berries or berries with other fruit. The topping is sweet, crunchy, and oh so tasty! Find my gluten-free version below.
I will be making this dessert all summer long!