Chocolate Covered Cake Bunnies – adorable Easter treats that are super easy to make! Delicious lemon cake in shape of bunnies covered in white chocolate – you will love these!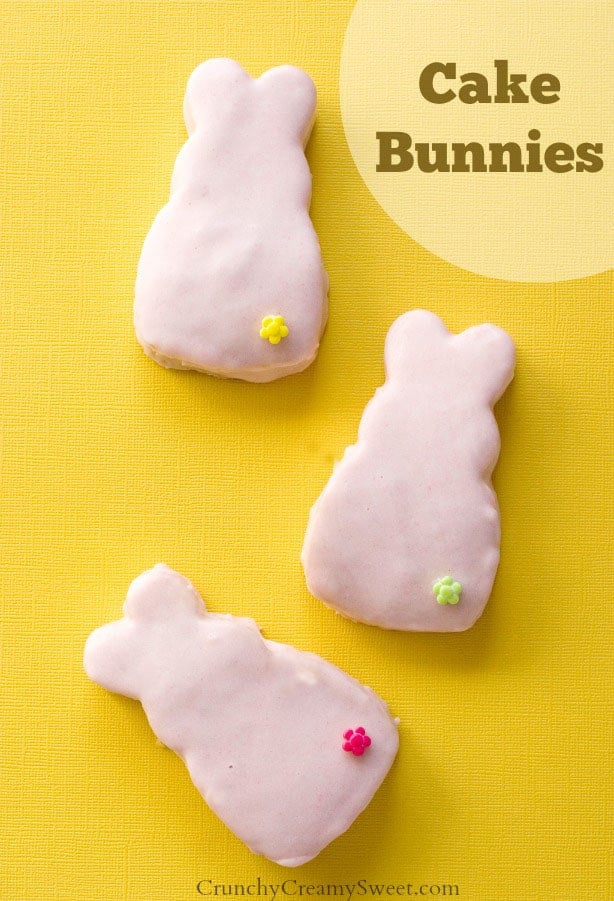 I got crafty again.
I made Easter bunnies from a lemon sheet cake and covered them in white chocolate. Then I stuck a flower bead on their…. well, bottom.
My kids love them and now I have to make them again for Easter.
Besides, these little creatures are so easy and so adorable that it's hard not to swoon over them! 🙂
I made a lemon sheet cake that is absolutely delicious and perfect for Easter or any Spring event. You don't have to make bunnies – use any cookie cutters you like. This cake can take it! It has the perfect height for this. I think you could even stack two bunnies with a layer of jam in between and then frost them or cover with chocolate! Be creative!

It's a new to me product but I am having a lot of fun dipping my treats in chocolate!
These bunnies would be fabulous wrapped in treats bags and given to kids for Easter!
[mpprecipe-recipe:245]
Enjoy!