Caramel Swirled Cheesecake layer on top of Pillsbury's Gluten Free Cookie Dough. One amazing treat!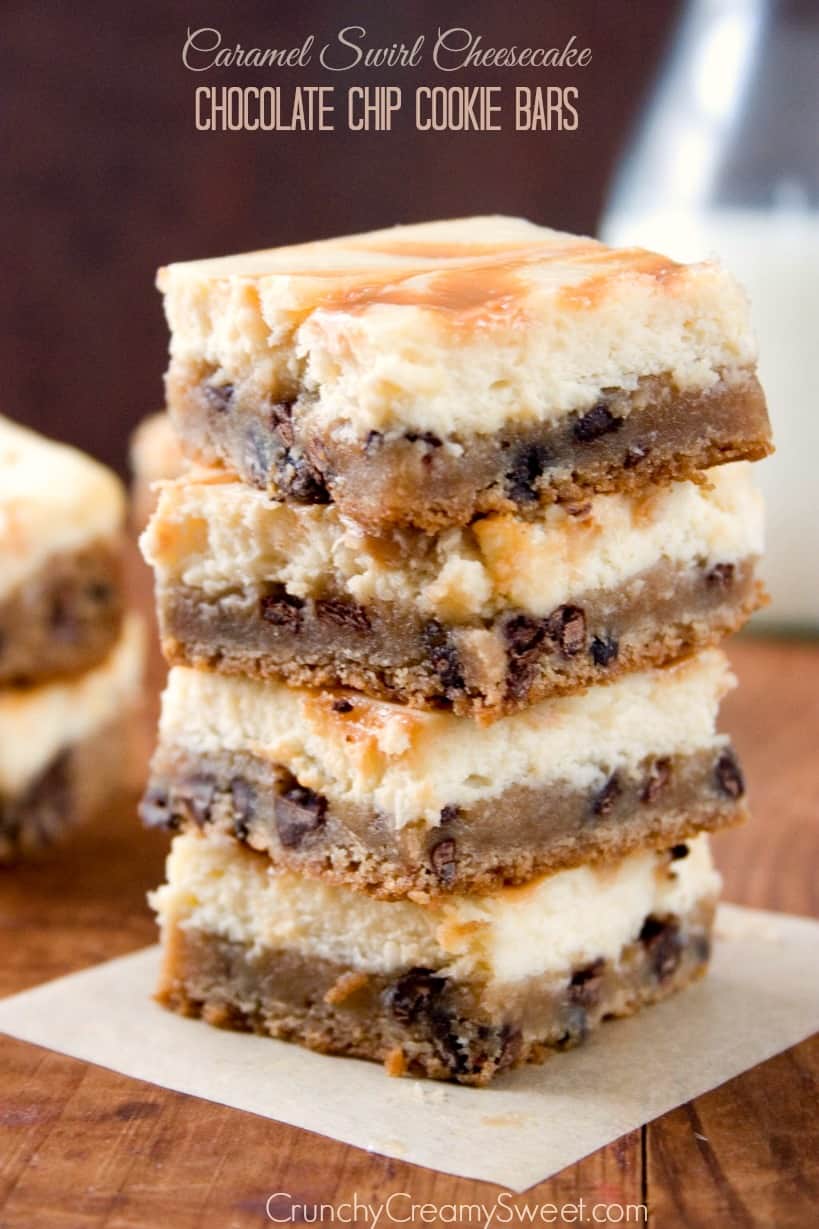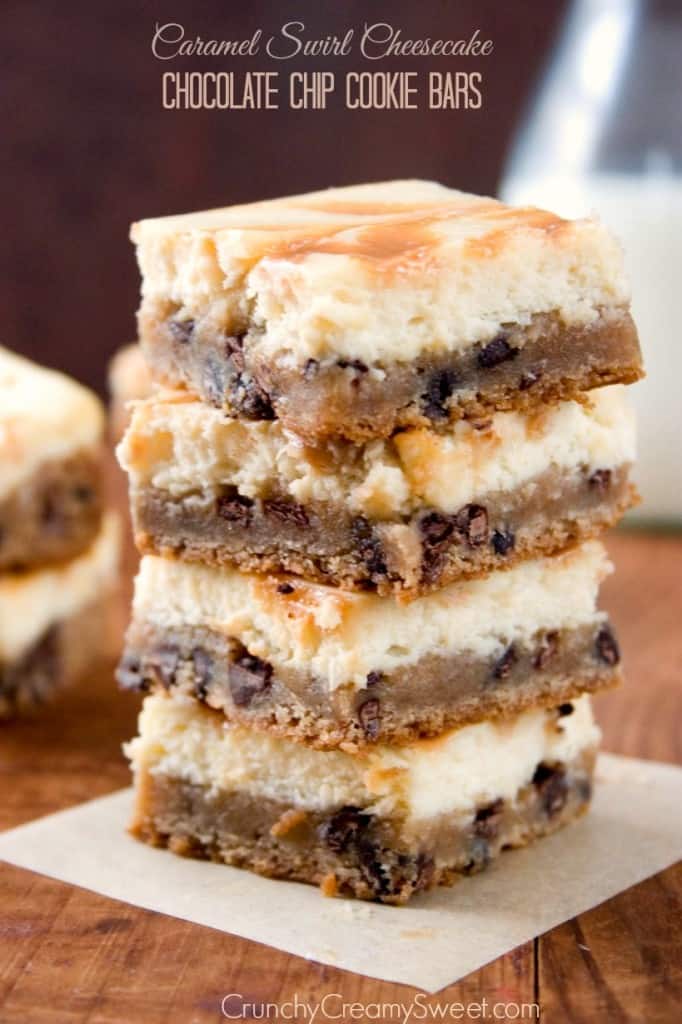 I could eat cheesecake desserts everyday. It's one of our very favorite treats!
Now add caramel swirl into the cheesecake and set it all atop a chocolate chip cookie dough - one amazing treat!!!
These bars are made gluten free. I was asked by Pillsbury to try their gluten-free line of products and use it in my recipes. I went with the chocolate chip cookie dough and created these outrageously good bars!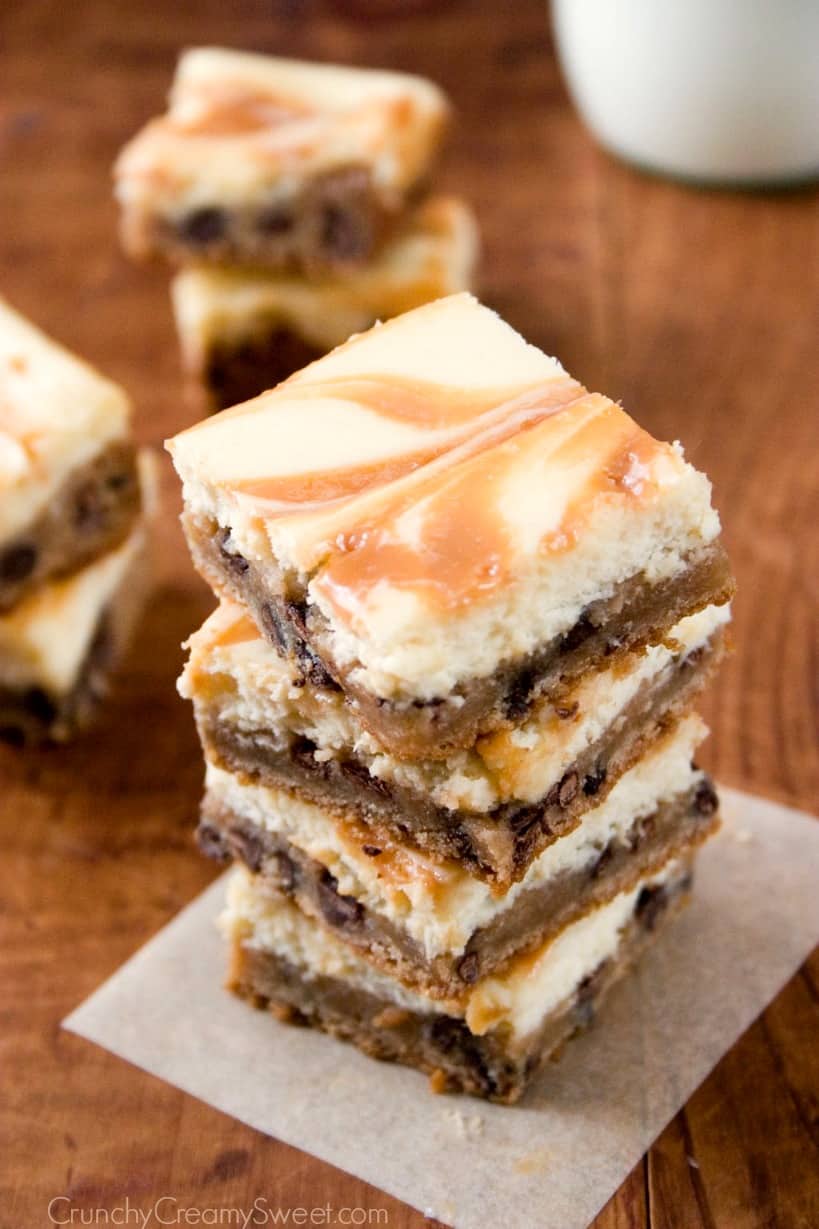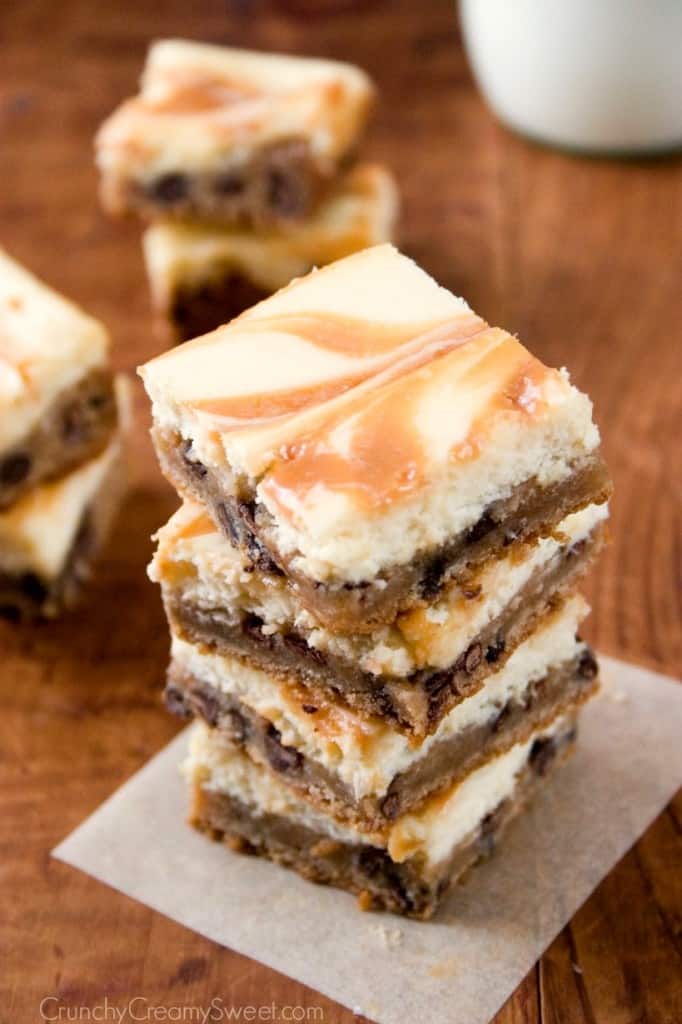 Sweet caramel swirled into creamy cheesecake, set over a gooey and chewy chocolate chip cookie crust. Take a moment and let that sink in.
Can you imagine yourself sinking your teeth into one of these bars? I can guarantee you, one won't be enough! They are so so good!
Pillsbury created a line of products for those who follow a gluten-free diet. I think that's fabulous, because everybody should be able to enjoy desserts, doesn't matter what their diet requirements are. This cookie dough is fantastic, weather you want to use it as a base for these bars or just make cookies.
You have to make these bars. Make them for a party this holiday season, or as an afternoon treat. Either way, they are going to be a huge hit!