Coconut Crinkle Cookies - easy one-bowl cookies with lots of coconut flavor thanks to the extract and shredded coconut!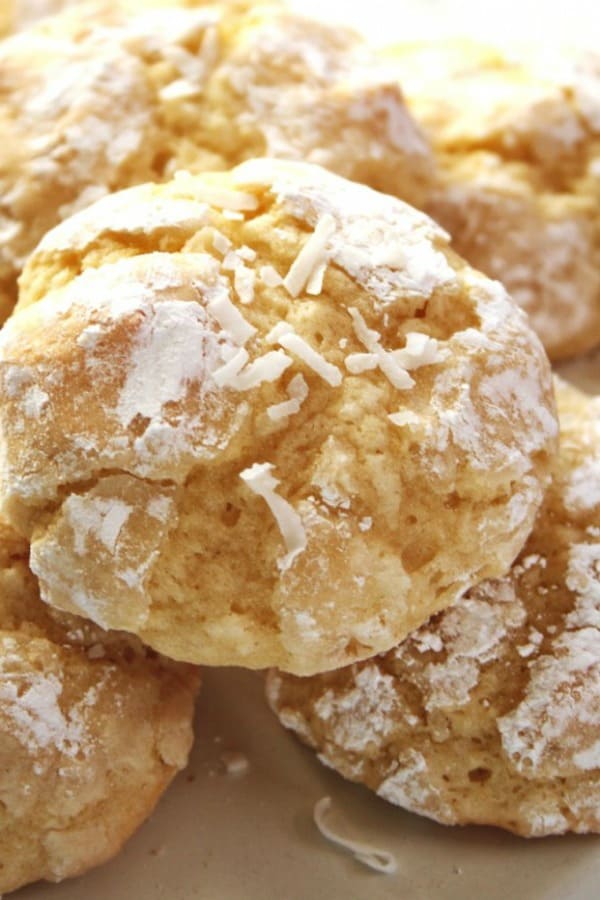 Somehow I feel like this year I am a little late to the coconut game. Usually, I get crazy with it in late January because I truly love it and it just fits perfectly with the outdoor scene. Everything is covered with a fluffy snow!
This year, I blame it on the weather. It's been glorious here in Kansas. Unusually warm and sunny for days. Until just few days ago when overnight we got a ton of snow. Right now it's 19 degrees. So so cold!
Bring on the coconut and let's make cookies! They will hold us over till Spring!