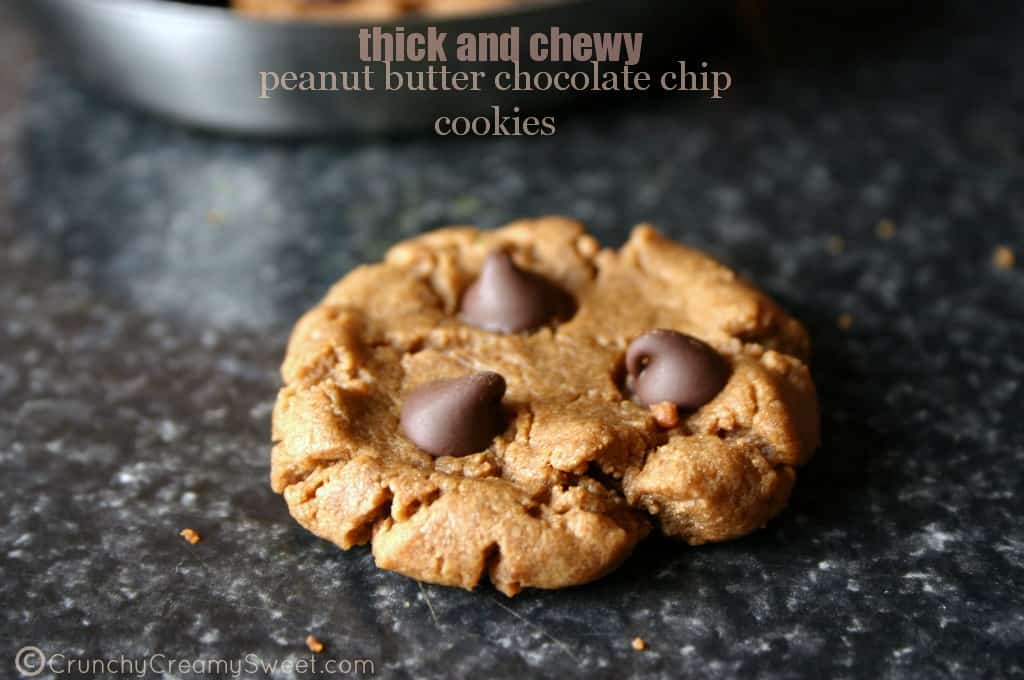 I think the name says it all. The pictures are the proof. I should just give you the recipe and let you get on with it.
But I can't. These are so easy and so good and I need to tell you all about it!
You will make them once and you will know the recipe by heart. You can make them in the middle of the night, no need to remember complicated measurements. They are the easiest cookies I have ever made!
Keep this recipe for those moments when the craving for peanut butter chocolate combo strikes!
The dough is very sticky and thick so I let my oldest daughter to place the chocolate chips on top of each cookie, instead of mixing them in. The addition of cocoa powder adds another chocolatey level to this treat, without being overwhelming or taking the spot from the peanut butter.
[mpprecipe-recipe:83]
I used my favorite peanut butter cookie recipe, originally from Joy the Baker.
Did I say these are thick and chewy?
I suggest you make these. 🙂
~~~~~~~~~~~~~~~
Thanks for reading and please keep in touch. Subscribe to Crunchy Creamy Sweet and follow me on  Twitter, Facebook and Pinterest.