Italian Pepperoni Sandwich – great lunchbox sandwich idea! Give PB & J a rest and try pepperoni in your next sandwich!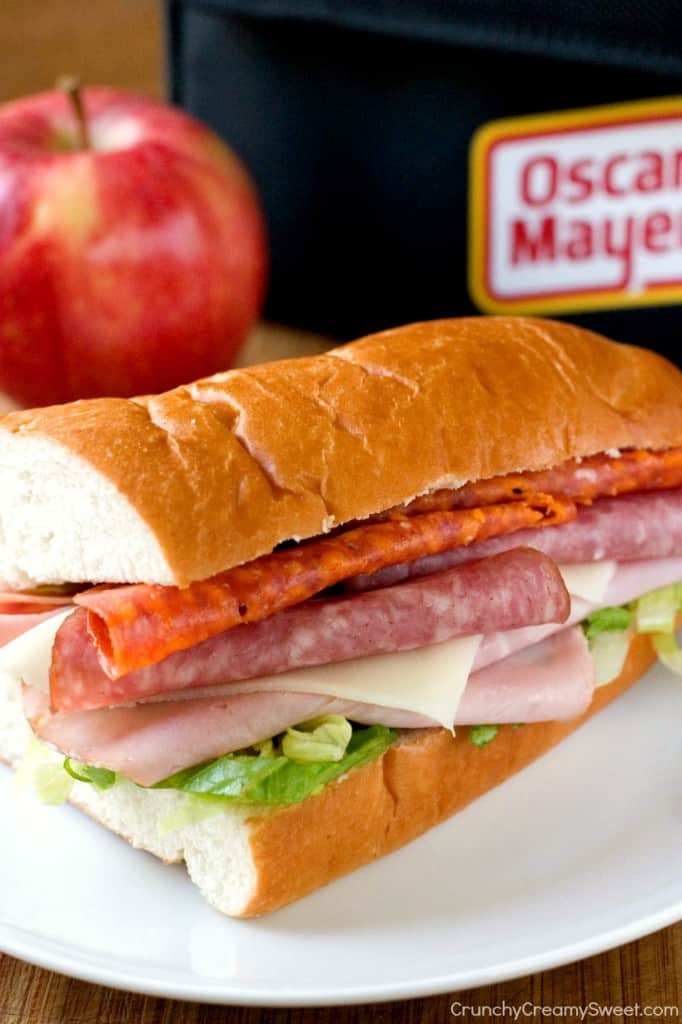 As you may know, we homeschool our kids. That means no lunchboxes to pack at night for the next day. But that doesn't mean our kids don't eat lunch! We have a specific schedule for our week days and lunch is definitely on the list. And of course I struggle, like any other parent out there. Kids can be picky or get tired of the same stuff.
Oscar Mayer to the rescue with their Old World Inspired Classic Pepperoni and Salami. Because pepperoni is not only for pizza! Recent studies show that popularity of pepperoni as a meat for sandwiches is increasing and experts say that it will continue to grow. So let's hop on this train and make a pepperoni sandwich!
Our kids loved these subs! Our oldest daughter was happy to help with making them. We also took them in our lunchboxes to the park this past weekend. Paired with apples that are finally in season, these sandwiches were the starts of our picnic. My Husband is a big fan of the Cracked Black Pepper Salami and I happen to love the Turkey Salami. Oscar Mayer selection has something for everyone.