Learn how to make a Perfect Cheesecake every time! I am sharing my 10 secrets for the best creamy cheesecake and how to keep it from cracking.
I use this classic cheesecake recipe for my Orange Cranberry Cheesecake and the Caramel Apple Cheesecake.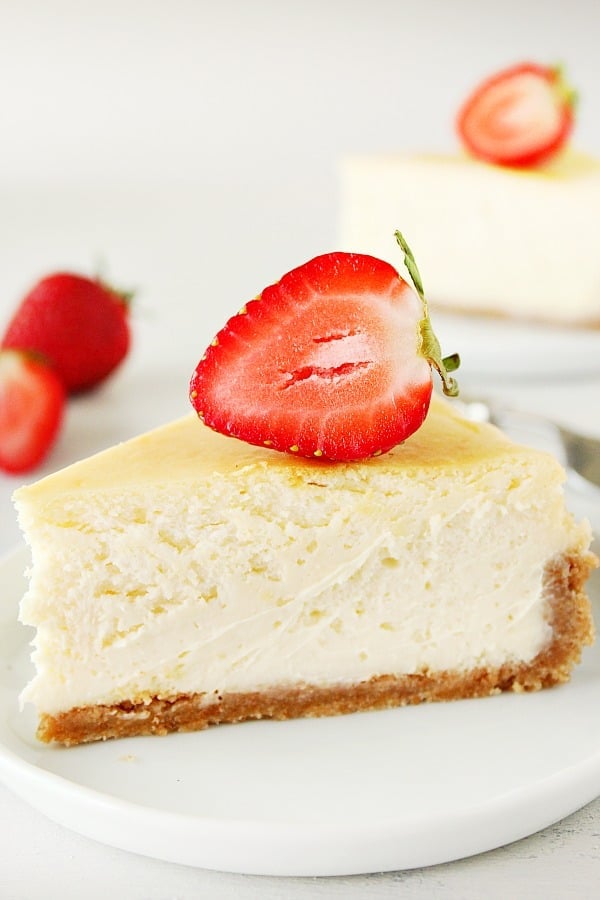 It took me a few years and many, many cheesecakes to finally learn all the secrets to creating the perfect one each and every time. Mind you, even if there is a crack or crumbling crust – your cheesecake will still be delicious. But if you are committing your time and money to such a time consuming and decadent dessert – might as well make it perfect. Have you ever had the pleasure of baking a cheesecake and pulling out a no-crack-top beauty out of the oven? It's like angels sing and confetti is flying around you! Definitely a baking success worth bragging about and showing off!!