Cranberry Bundt Cake dressed up with White Chocolate Glaze for your holiday table!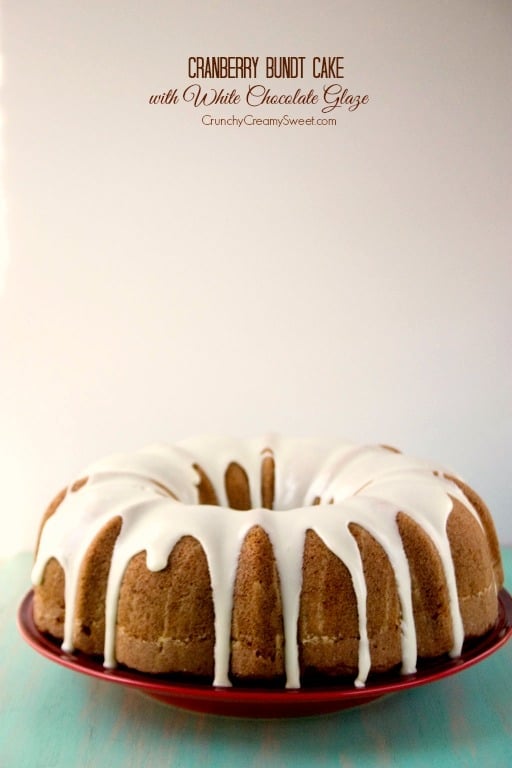 I stated before how much I love bundt cakes. You can use the simplest cake base and they will always be beautiful! Dress them up with a simple glaze and you have a showstopper.
Since I have learned this tip to get them out of the pan without the tiniest bit sticking to it - they have also became the easiest cakes to make! You need to try this tip - so you can do a happy dance when your bundt cake pops out of the pan and leaves it virtually clean! Just look at this beauty!
For the cake base, I used my trusted Lemon Bundt Cake recipe. I skipped the lemon and added fresh cranberries.
I made a super simple white chocolate glaze and dressed up the cake.
The cake batter is thick enough that the berries didn't sink into the bottom of the cake. They dispersed evenly through out the cake!
If you are looking for an easy yet impressive cake idea for the holidays - I highly recommend this recipe. It's beautiful and delicious. It's perfect if you are looking for a cake to take to a party or a get-together. It will travel well and feeds a crowd!
For condensed instructions and a printable recipe, please click the button below.