Instant Pot Potato Soup – creamy and flavorful potato soup with cheddar cheese and bacon! Pure comfort food you can make in no time right in your pressure cooker.
I make soups in my Instant Pot every week. Our favorites include the Instant Pot Chicken Noodle Soup and the Chicken Tortilla Soup.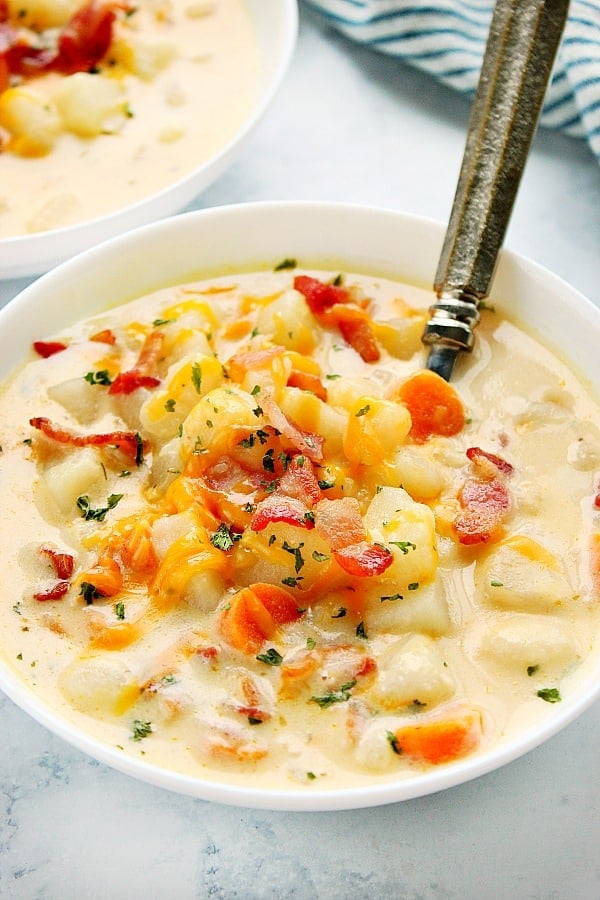 INSTANT POT POTATO SOUP
My Instant Pot soup collection is growing and today I am excited to share with you a new family favorite! This potato soup is creamy, flavorful and packed with veggies. It's perfect for lunch or light dinner. This is the best potato soup you will make in your Instant Pot because I start by sauteing onion, carrots with dried herbs to build the flavor. Otherwise, the soup can be quite bland. Don't skip this step if you want a flavorful, delicious soup! If you are short on time, just add everything to the Instant Pot and let it cook.