These quick and easy Pickled Red Onions are made with 5 simple ingredients. It's a delicious topping for tacos, burgers, sandwiches and salads. This is the best way to make crisp, pickled onions made from scratch!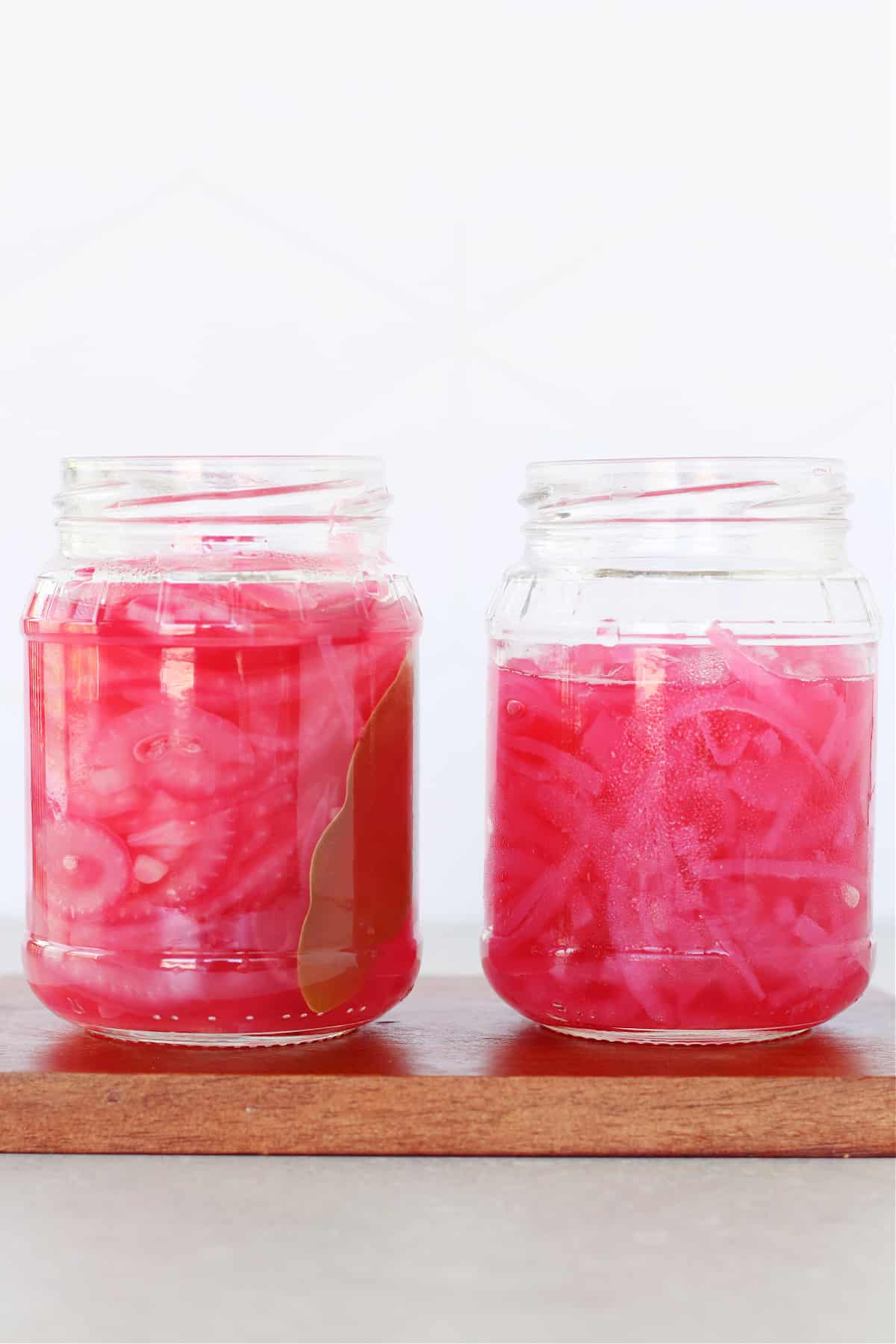 Pickled Onions in a Jar
Homemade pickled red onions are one of those things that once you make it, you can't stop. They are so easy to whip up and add a delicious flavor to any dish. Add it to burgers for that pickled crunch and tang and your dish is instantly elevated. Add it to tacos and you will eat more than a few. It's the unexpected ingredient you didn't know your dish needed! I tend to make a medium jar of pickled red onions to use throughout the week, but feel free to double or triple the ingredient amounts and make more. Share them with friends and family! They are that good!