This Mushroom Sauce is so simple to make, it's fail-proof! You only need 6 ingredients and 20 minutes to make this creamy, delicious sauce. Use it to dress up meat or stir it in with pasta!
I serve it with fried chicken cutlets, pork chops or steak. You can also add cooked chicken and pasta and turn it into a full meal!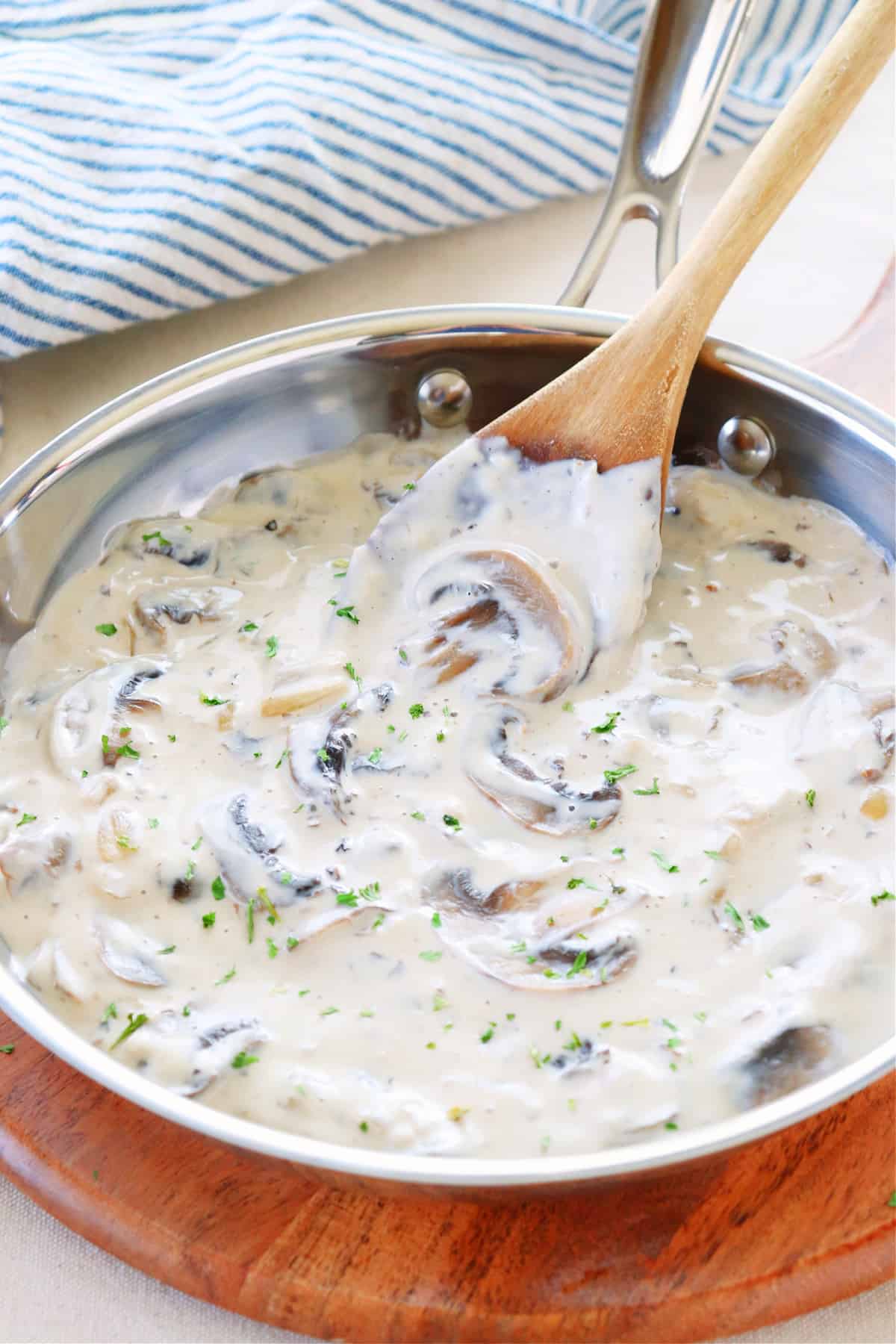 Simple Sauce with Mushrooms
One of the first things I learned to cook was mushroom sauce. It was also a part of the first meal I cooked for my Husband. We love it and I make it very often! It's so simple and can be served with almost any meat: chicken, pork chops, steak; over rice, or pasta. It's comfort food at its best!