These Peanut Butter Easter Eggs are a copycat for the Reese's Eggs candy! Easily made from scratch with simple ingredients. The addition of graham cracker crumbs gives the eggs the signature slightly crunchy texture!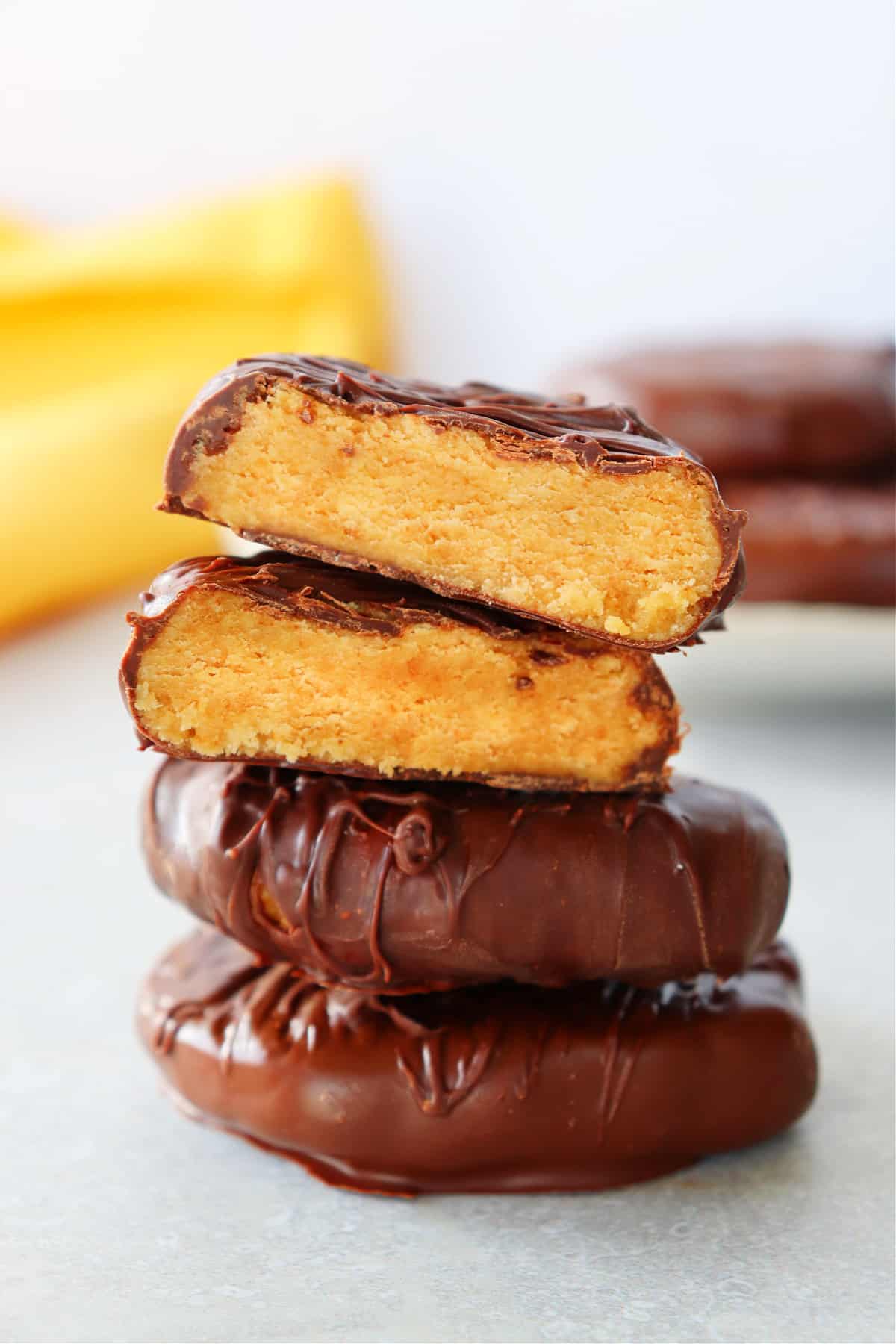 Reese's Peanut Butter Eggs Copycat
If you are peanut butter and chocolate candy fan like me, you probably enjoy the holiday candy from Reese's. Pumpkins for Halloween, trees for Christmas, and of course, eggs for Easter. They are my favorite! Even better? This homemade version. After a few trials, I think I got the texture just right! The peanut butter filling is creamy, with a slight crunch. My secret: graham cracker crumbs!