This Creamy Polenta is the Italian version of grits. Simmered until thick, then finished off with butter and Parmesan cheese, this dish is pure comfort food and a wonderful base for many dinners!
Think of it as a substitute for mashed potatoes, pasta or rice. Top it with pasta sauce, meat with gravy, shrimp or sauteed veggies and enjoy!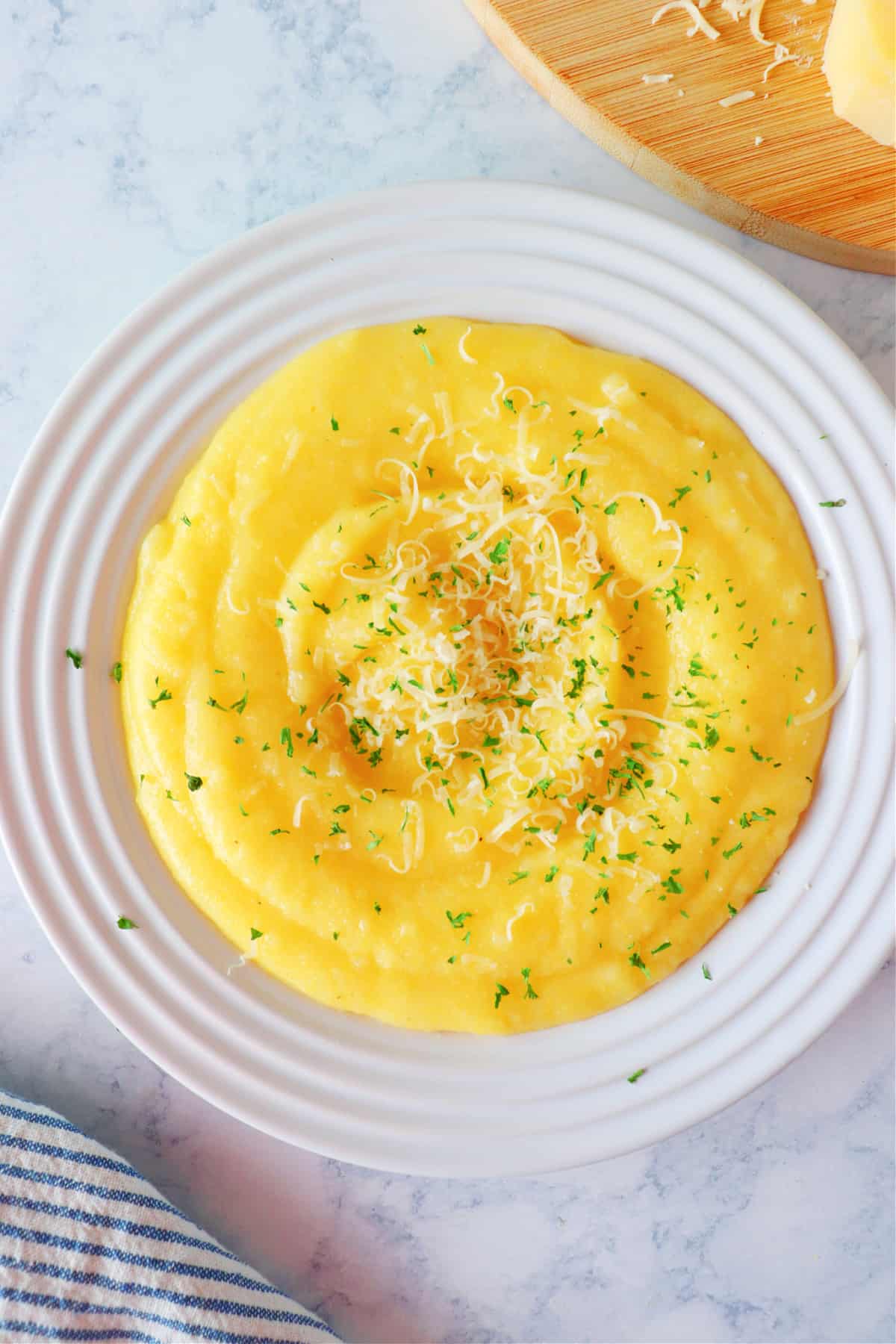 Polenta is a common Italian side dish that can be served for breakfast (like porridge) or dinner (like mashed potatoes). It's creamy and delicious! Made with only a few pantry staples, this polenta is truly comfort food.
If you want it more creamy, add more water or even milk. If you want it thicker, use less liquid. You can also pour it into a rimmed baking pan and let it set, then cut and fry in butter. It's so tasty!