These are the Best Pasta Salad recipes for summer! Refreshing, packed with fresh vegetables, cheese, pasta and tossed with simple dressings - everything you need in this delicious side dish.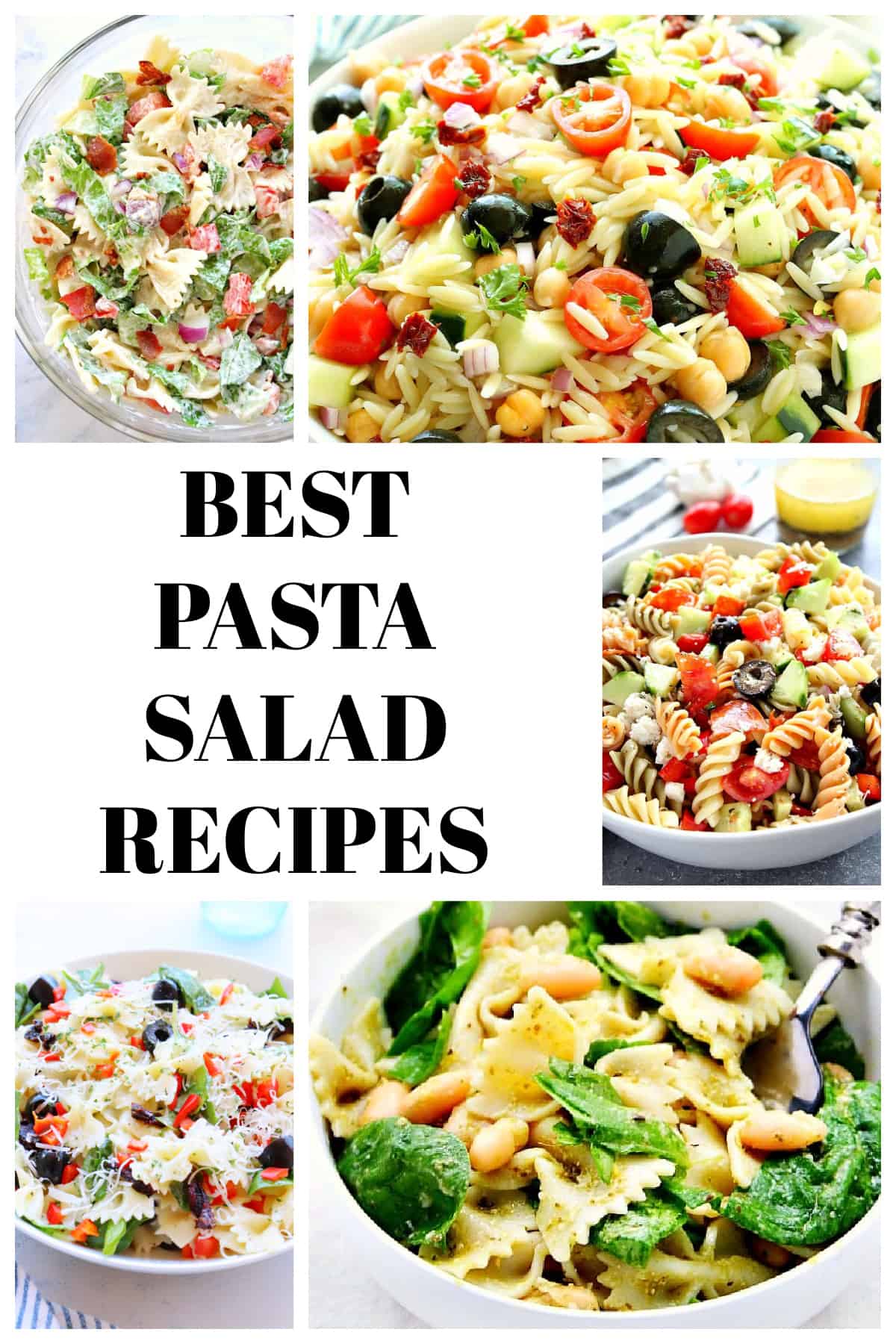 Best Pasta Salads for Summer
There is no summer or BBQ cookout without a good pasta salad. This popular dish shines on our tables during the hot months. Pasta salad is a dish made with cooked and chilled pasta (most likely a bite-size pasta like farfalle, penne, macaroni, etc.), chopped fresh vegetables, and a creamy or vinaigrette-style dressing.
Pasta salads are served cold and best if assembled right before serving. The vegetables will be crisp and pasta al dente.
For more summer recipes, check out our round-up of Best Sides to Serve with Burgers.