These are the Best Pasta Salad recipes for summer! Refreshing, packed with fresh vegetables, cheese, pasta and tossed with simple dressings - everything you need in this delicious side dish.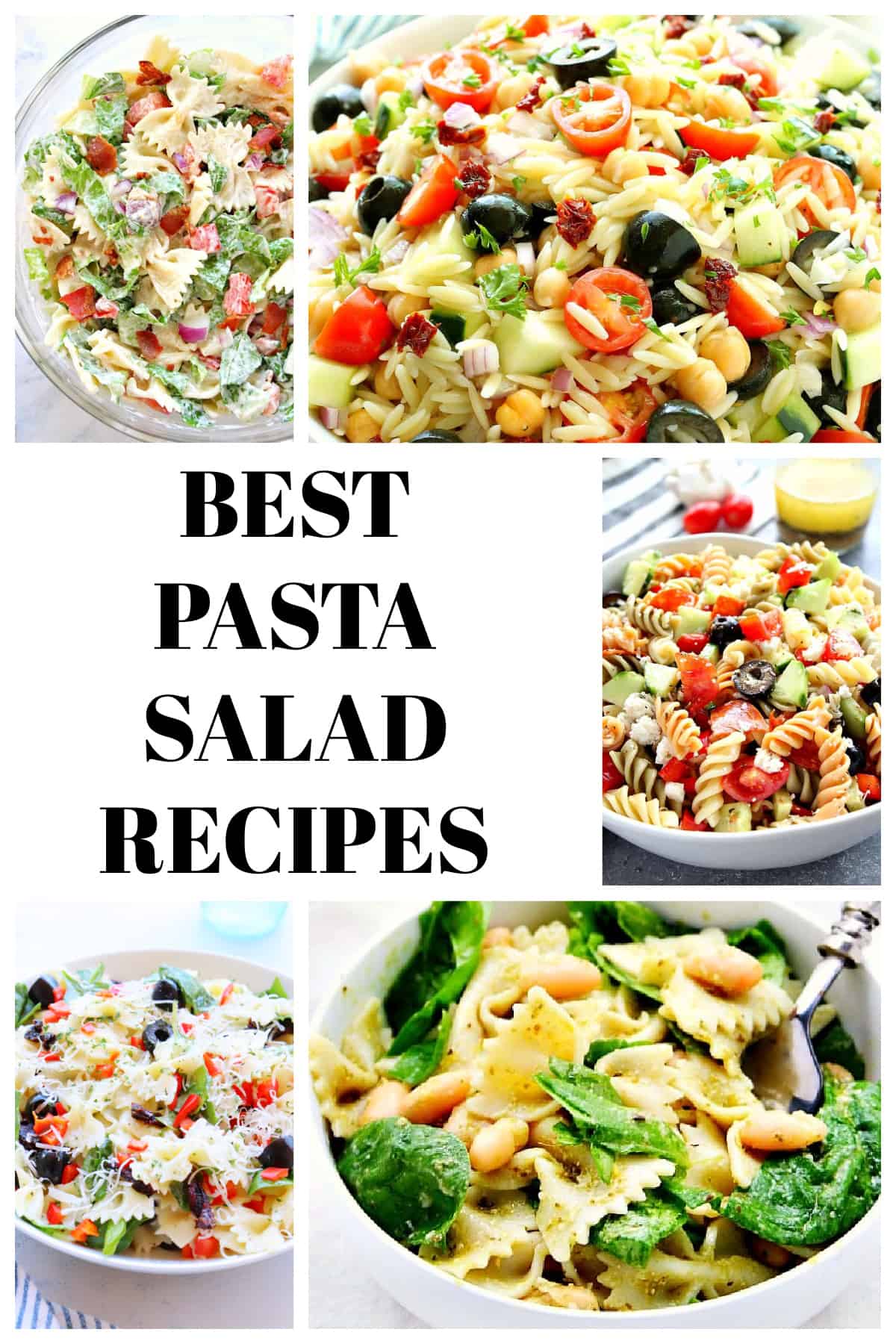 Best Pasta Salads for Summer
There is no summer or BBQ cookout without a good pasta salad. This popular dish shines on our tables during the hot months. Pasta salad is a dish made with cooked and chilled pasta (most likely a bite-size pasta like farfalle, penne, macaroni, etc.), chopped fresh vegetables, and a creamy or vinaigrette-style dressing.
Pasta salads are served cold and best if assembled right before serving. The vegetables will be crisp and pasta al dente.
BLT Pasta Salad recipe
BLT Pasta Salad is a delicious Summer pasta salad idea! Bacon, lettuce and tomatoes with farfalle pasta and creamy dressing (mayo-free option too!) is like your favorite BLT sandwich toppings in a bowl.
Check out this recipe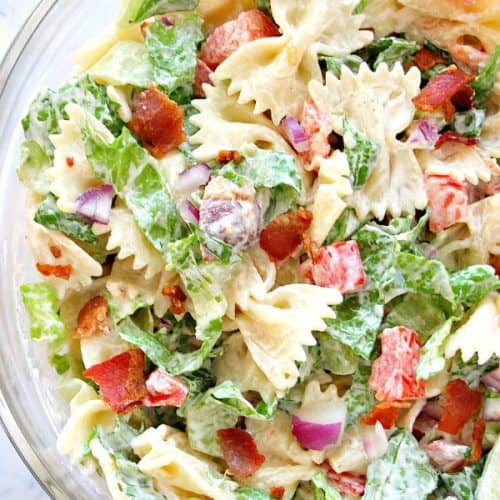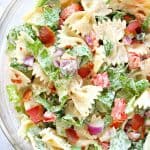 Tuscan Pasta Salad
This Tuscan Pasta Salad brings the Italian flavors together with simple ingredients. Pasta cooked al dente, colorful vegetables, and simple vinaigrette make this salad a perfect dish when you need something easy, quick, and delicious!
Check out this recipe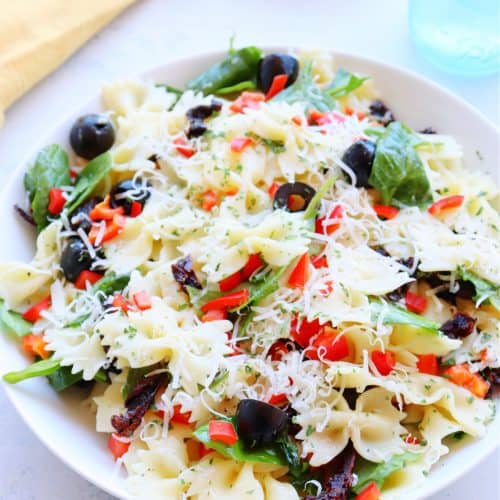 Orzo Pasta Salad
This Orzo Pasta Salad is packed with fresh and colorful veggies. Perfect Spring and Summer salad to serve at potlucks and backyard BBQ! Serve this salad with lemon vinaigrette and grilled chicken for a light and delicious dinner everyone will love.
Check out this recipe
Italian Pasta Salad
Rotini pasta, cherry tomatoes, cucumber, olives, pepperoni and fresh mozzarella tossed with homemade Italian dressing. Perfect side dish to your summer dinners!
Check out this recipe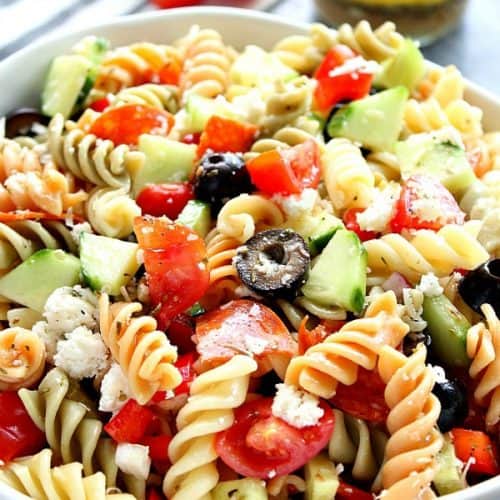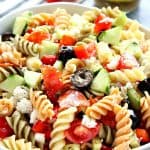 Pesto Pasta Salad
Delicious pasta salad recipe with pesto, bow tie pasta, spinach and lemon. Perfect to pack into a jar for a picnic! Great meal prep idea for light dinner or lunch!
Check out this recipe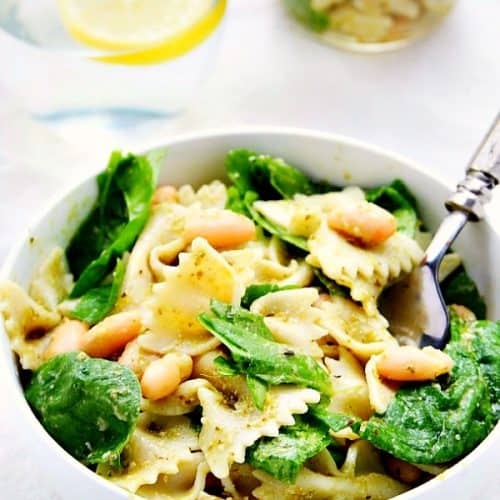 Bacon Ranch Pasta Salad Recipe
Bow tie pasta, bacon, cheddar, tomatoes and peas with creamy Ranch dressing make this salad an easy and delicious side dish! 
Check out this recipe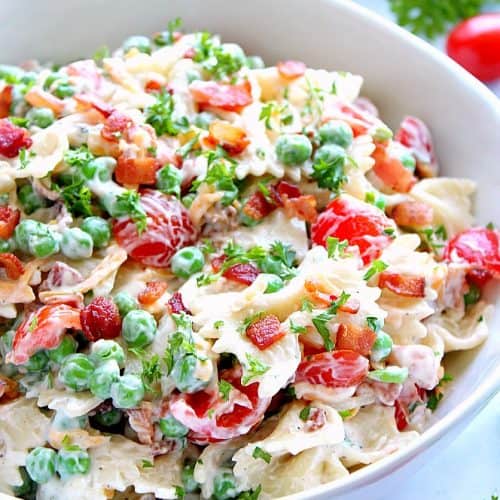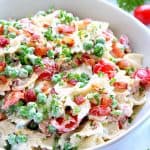 Simple Macaroni Salad
This Simple Macaroni Salad is the most popular yet simple pasta salad! Made with macaroni, eggs, pickles, vegetables, and creamy mayo dressing, this classic dish is a must for summer BBQ dinners and potlucks.
Check out this recipe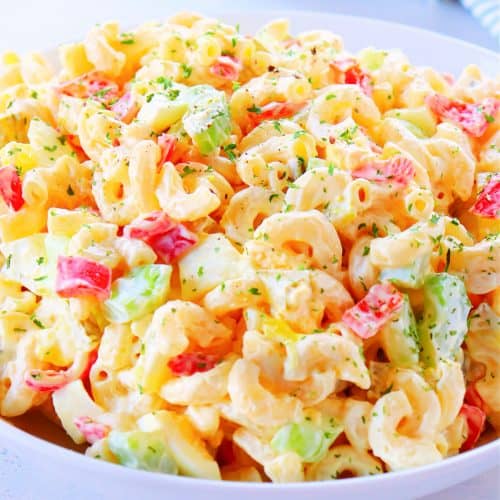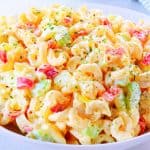 Deviled Egg Macaroni Salad
This Deviled Egg Macaroni Salad is a creamy pasta salad with macaroni, eggs, celery, pickles, red onion and delicious mustard paprika dressing! Easy side dish for potlucks and parties
Check out this recipe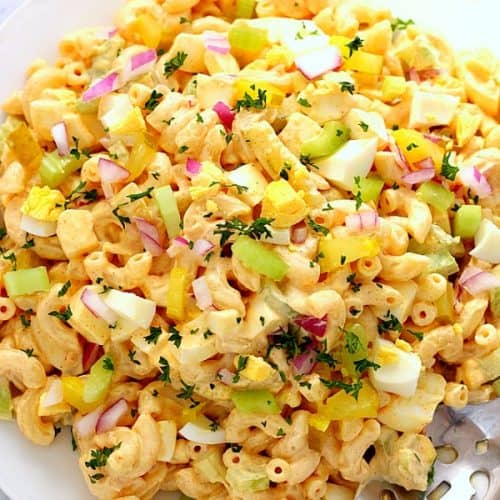 For more summer recipes, check out our round-up of Best Sides to Serve with Burgers.