These crispy Hash Browns are made from scratch with just 3 ingredients! Fried in a skillet until golden brown and crispy, they are delicious served eggs and bacon for breakfast.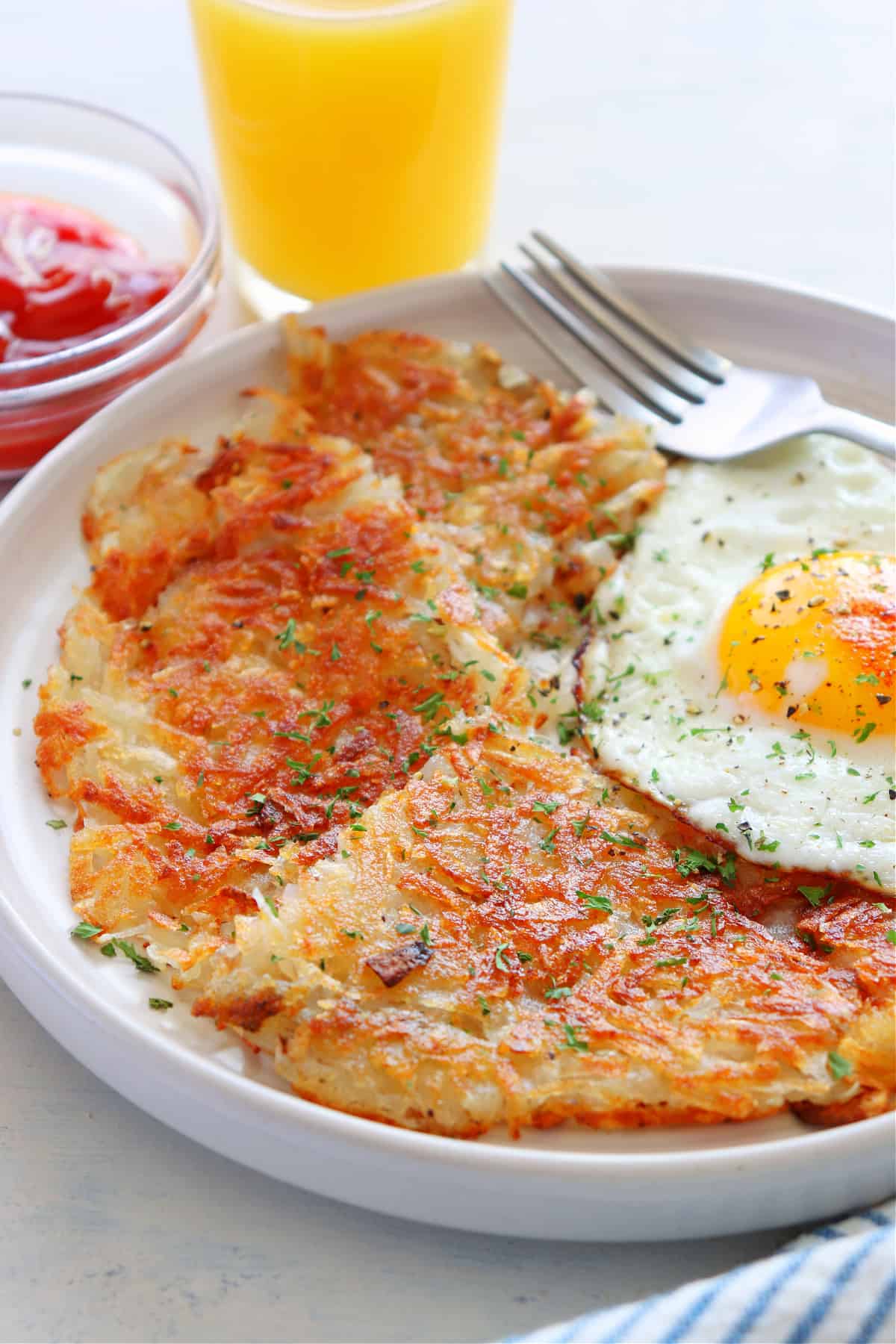 Easy Hash Browns from scratch
Potatoes cooked in any form will forever be my comfort food. I could eat them every day! Love them in a cheesy hashbrown casserole, roasted to perfection or served like in a diner, pan-fried until crispy. Rinsing shredded potatoes under water and squeezing out the moisture are two secrets to perfect crispy hash browns. Don't skip them! They make all the difference.