These Air Fryer Donuts are made with canned biscuits and coated with butter and cinnamon sugar. It's a quick and easy way to make delicious breakfast pastry. Bonus, you can also make donuts holes too! 
The air fryer makes it easy to skip frying in oil and still bake crispy foods, like fried chicken or French fries!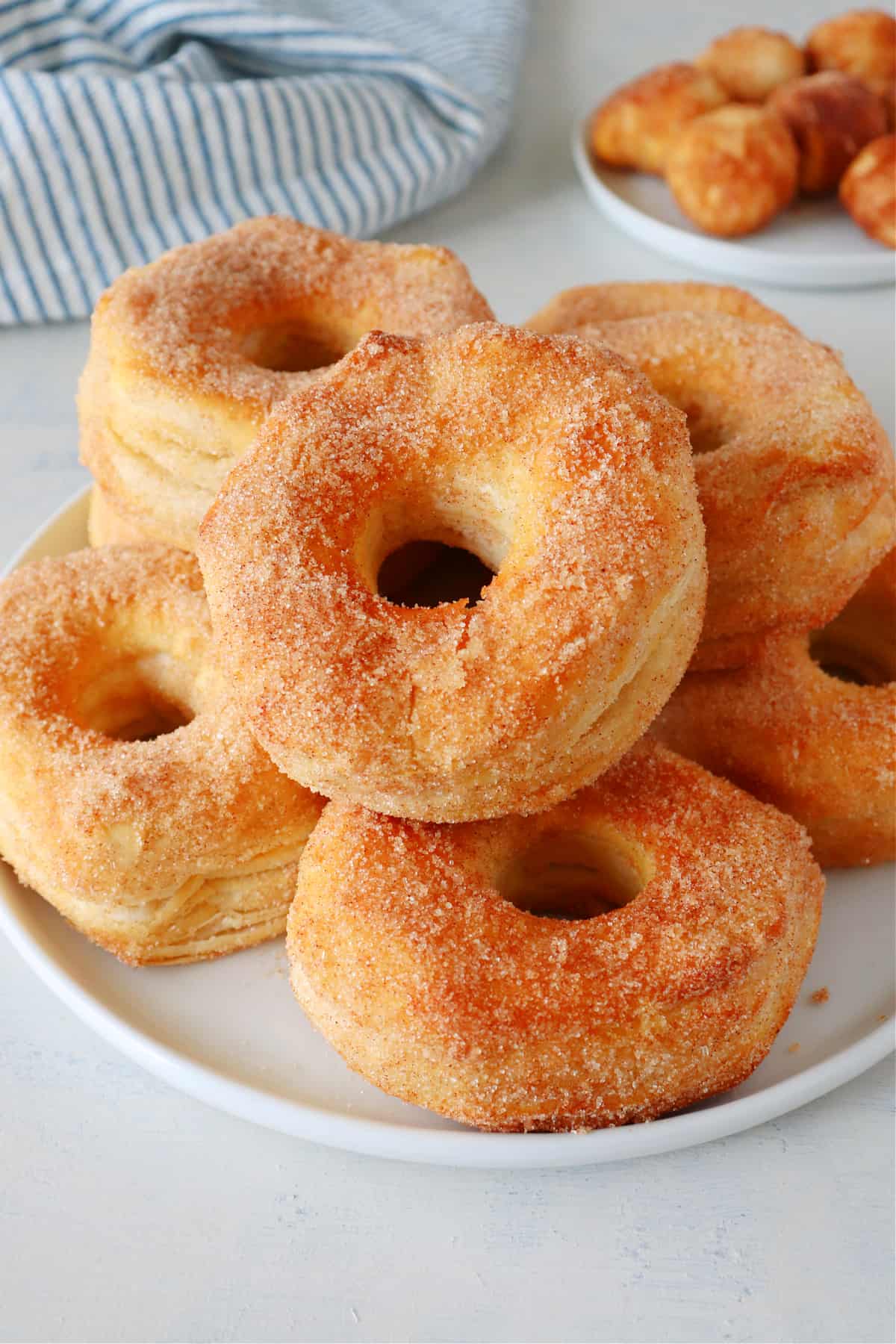 Lately, my Hubby and I have been craving sweet pastries with our coffee during the weekends. Donuts come to mind right away! But I don't want to run to the store or make them from scratch. A can of biscuit dough to the rescue! I've used it before to make pull-apart rolls or skillet rolls and they are always a hit. I knew this idea would work great too!
These Air Fryer Donuts are incredibly easy to make and absolutely delicious! I went with cinnamon sugar coating but you can make a simple glaze. Either way, these are perfect with a cup of joe or your afternoon latte!