This homemade Breakfast Sausage is made with ground pork and seasonings, like herbs, garlic, and paprika. You can make it ahead of time and freeze it to always have it on hand!
Serve this sausage with scrambled eggs, hash browns, bacon, or any other of your favorite breakfast foods!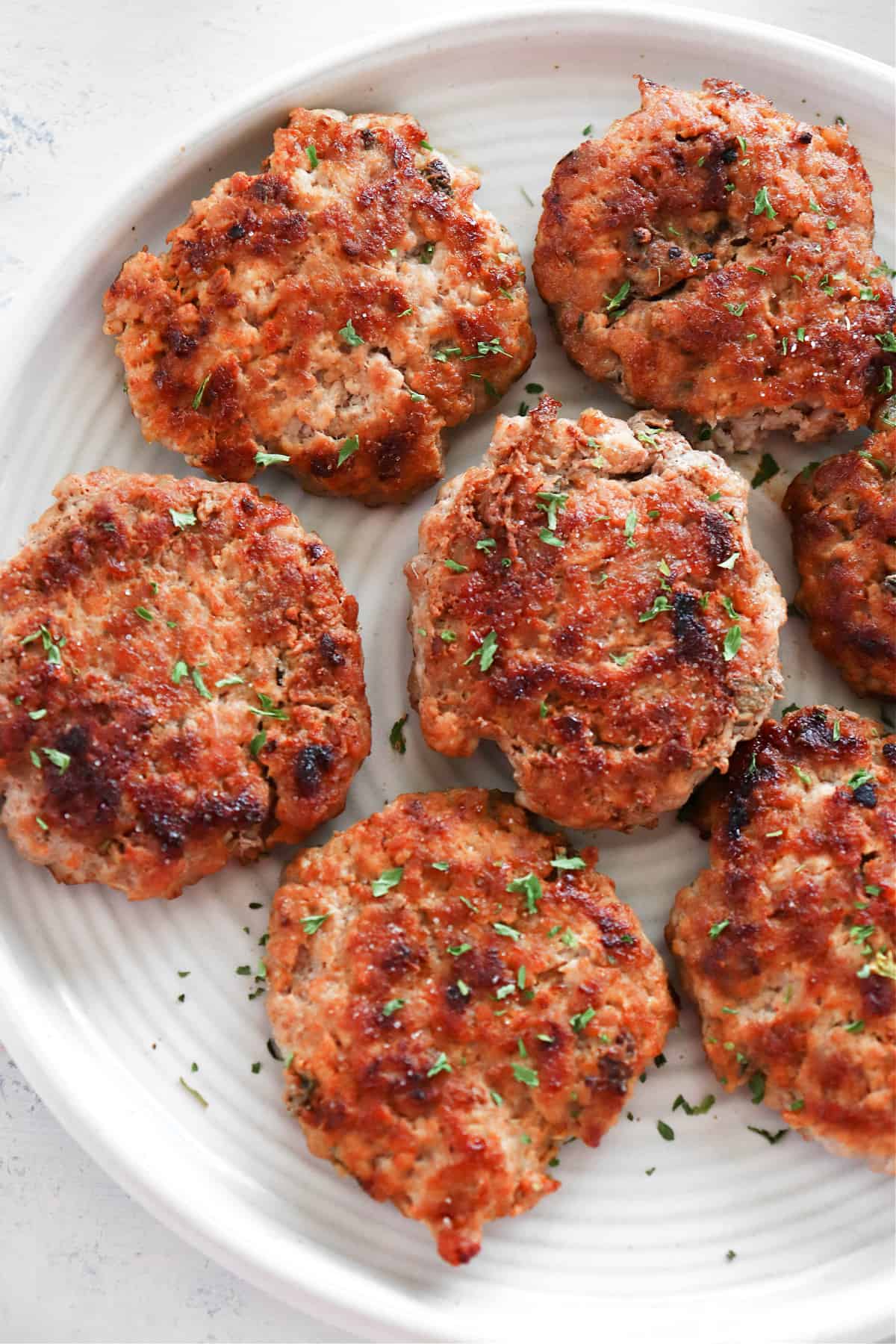 Easy breakfast sausage
I am bringing your favorite diner breakfast foods to your kitchen! Making them from scratch gives you the chance to make them as you like and control the ingredients and quality. This homemade breakfast sausage is made with simple ingredients: ground pork, herbs, garlic, paprika, salt, and pepper. You can form into links or patties OR cook it to serve with sausage gravy and biscuits!