This Easy Crepe Recipe is very simple to make. These French-style pancakes are delicious served plain or filled! Follow my easy tips for a crepe success!
They are easy to make for breakfast, like my Sheet Pan Pancakes or the Peanut Butter Overnight Oats.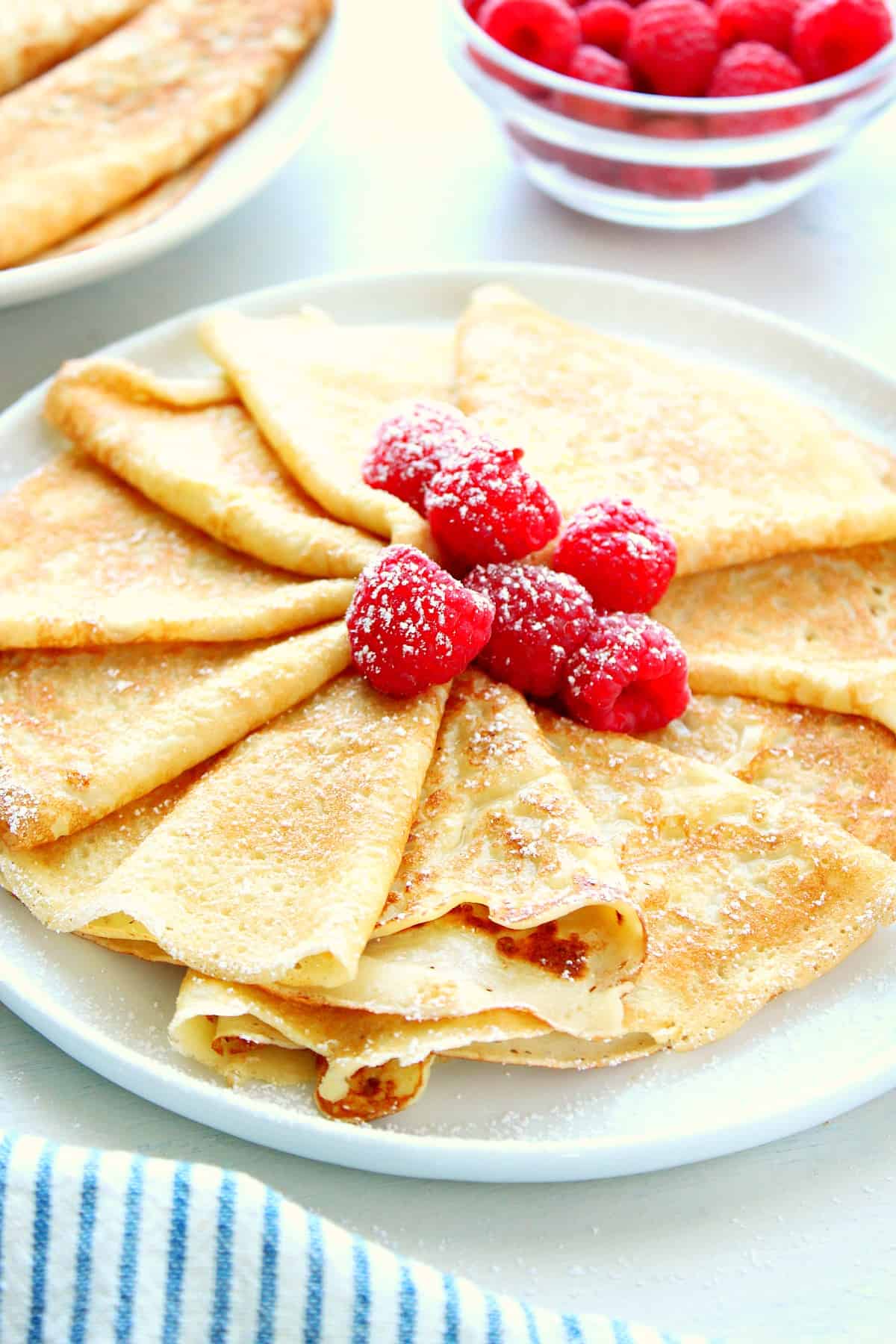 By the looks, crepes may seem like a fancy, difficult dish to make. This could not be further from the truth. The secret is in a good batter recipe and a good pan. You can make beautiful crepes, ready for filling or served plain, with just a few ingredients. I like to make a large batch and keep them in the fridge to use throughout the week.