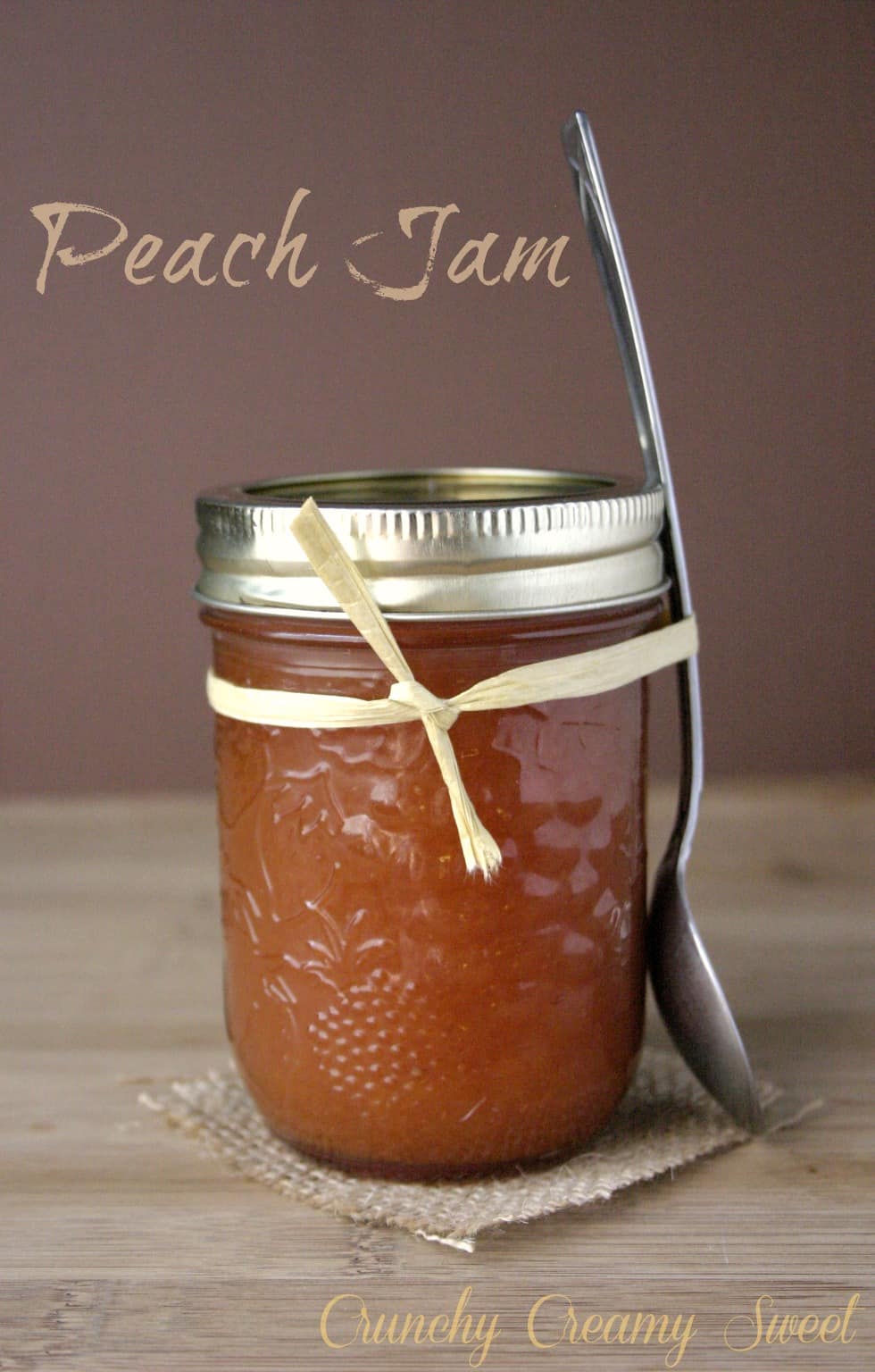 I think I am getting a little freaked out by the fact that soon summer fruit will be just a memory. Fresh berries, watermelon and stone fruit will no longer greet me at the door of our grocery store or farmer's market.
Weather in the Midwest just got significantly cooler. School starts. Commercials for new season of my fav tv shows are showing up.
Fall is close.
You should know that we looooove fall. It's a happy time. Holiday season starts, our routine walks are actually enjoyable. And... I can bake! Bake bake bake bake bake.
So why am I whining here? Because I love peaches. Like actually love-the-juice-running-down-my-arms love.
Just like I do with cranberries during Winter, I want to enjoy peaches for as long as I can. Enjoy them fresh and leave two ( over-ripe or bruised are perfect ) for this jam. You will be glad you did!
Like on a bagel with cream cheese spread. On a morning muffin. On toast, waffles or pancakes. No pectin needed. Fresh peach jam. Enjoy it! Don't mind if I do 🙂
I simply adapted my cranberry jam recipe for this one. I used my food processor to make a smooth jam. If you want it chunky, mash it with fork after cooking. You can even peel the skin off for this type of jam. I grant you, kids will like the smooth one better. 🙂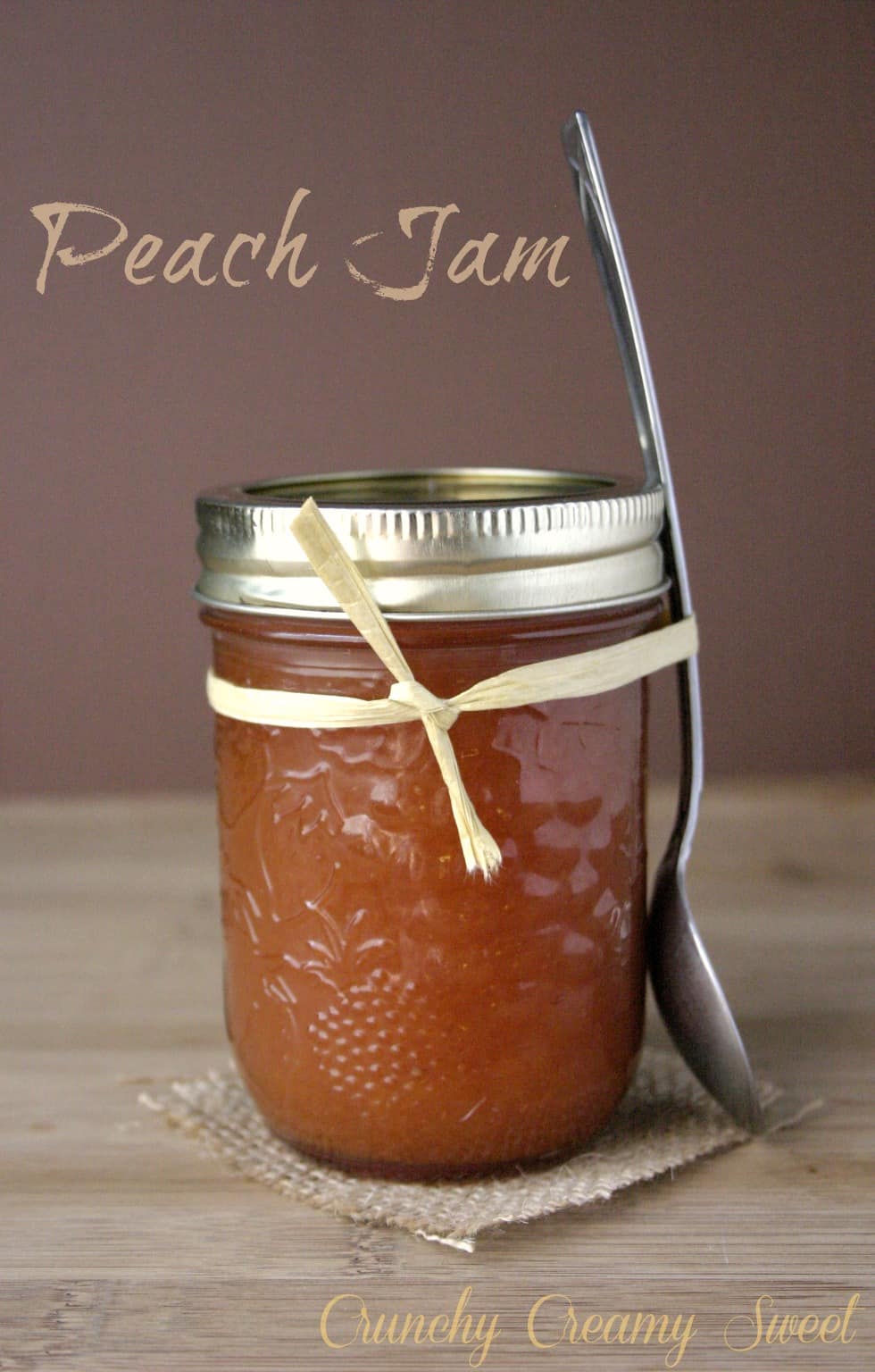 Peach Jam ( fridge style )
Summer in a jar! Perfect way to enjoy bruised or over-ripe peaches. No pectin added. www.crunchycreamysweet.com
Ingredients
2

large peaches

washed and pitted

1

c

water

¾

c

granulated sugar
Instructions
Chop peaches, leaving the skin on.

Place in a medium saucepan.

Add water and sugar.

Cook partly covered on medium heat until it boils.

Reduce heat to low, uncovered, until reduced by half and syrupy ( it can take up to 30 minutes ).

Take off heat and let cool slightly in saucepan.

Carefully place in food processor and process until smooth ( 10 - 15 seconds ).

Pour into a jar and let sit on the counter until cools completely.

Place the lid on top and store in fridge.
Nutrition
Calories:
697
kcal
|
Carbohydrates:
178
g
|
Protein:
2
g
|
Sodium:
14
mg
|
Potassium:
570
mg
|
Fiber:
4
g
|
Sugar:
174
g
|
Vitamin A:
980
IU
|
Vitamin C:
19.8
mg
|
Calcium:
18
mg
|
Iron:
0.8
mg