Look! I made a sandwich!!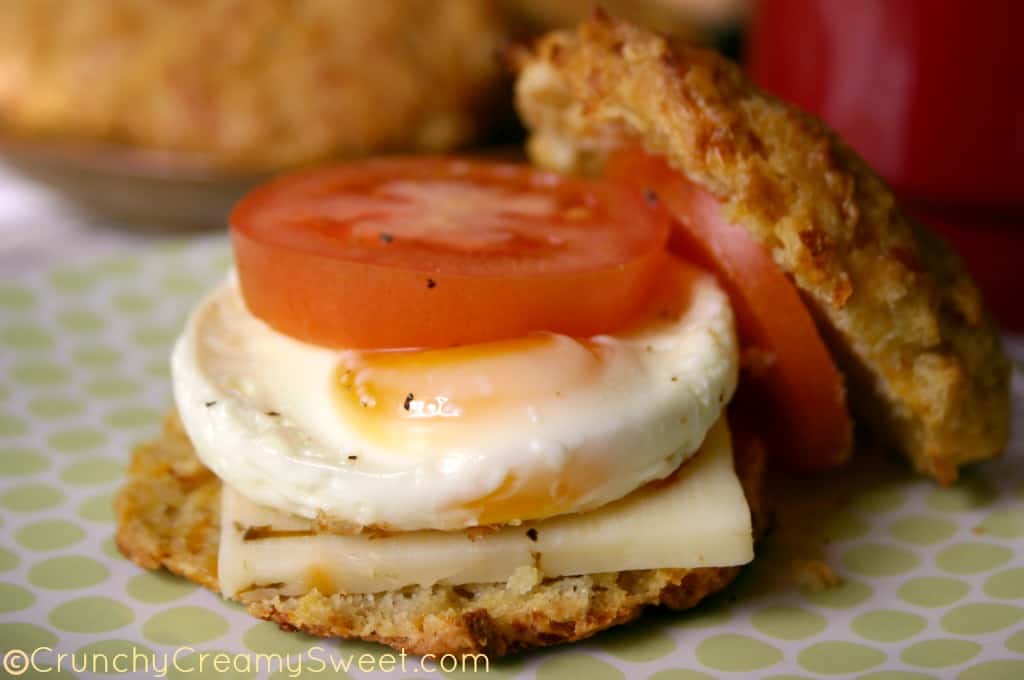 Okay, so it's clearly not the first sandwich I ever made but THE FIRST one for the blog. It starts with the best biscuits ever. Fluffy and buttery inside and crispy on the outside. What's the secret? Love.
Yep, love.
You need to be gentle with these babies. Talk to them. Love them. Okay, you don't need to talk to them, you may get some weird stares from your family.... But, you should definitely smile. Smile when you cook. Smile when you bake. It magically spreads and the final product is that much more delicious.
It's a fact, people! When you have fun in the kitchen, you will appreciate and enjoy what you made even more. And so will the ones you share it with.
If the pictures are not convincing ( and please, forgive the lighting, but the grumpy and cloudy weather makes it quite challenging to take any decent ones ), let me tell you all the reasons why you need to make these biscuits:
- they are so easy to prepare and no special techniques are required, yet they will still taste and look like you spent a ton of time in the kitchen making these
- the sweet potato adds protein so you could actually qualify these as a healthier breakfast idea
- the sweet potato and cheese combo is so delicious, you will want to make them over and over
- you can make them a day ahead and bake in the morning; hot from the oven biscuits ready before the rest of the house is on their feet is a win situation if you ask me; not to mention it makes you look like a super-parent 🙂
- brushing the tops with melted butter makes the best and most delicious biscuits ever!
- these babies are great for stuffing with cheese, fried egg and a slice of tomato
Tip for making fried egg for sandwiches: butter a small ramekin and crack the egg into it; place in a microwave and cook for 20 seconds; take it out as soon as you see the egg whites setting - this way you gave the egg a shape; finish cooking on a pan as you would for a fried egg ( sunny side up ); I would not recommend cooking the egg in the microwave for longer than 30 seconds as it may start to burst ( small explosions possible 🙂 ).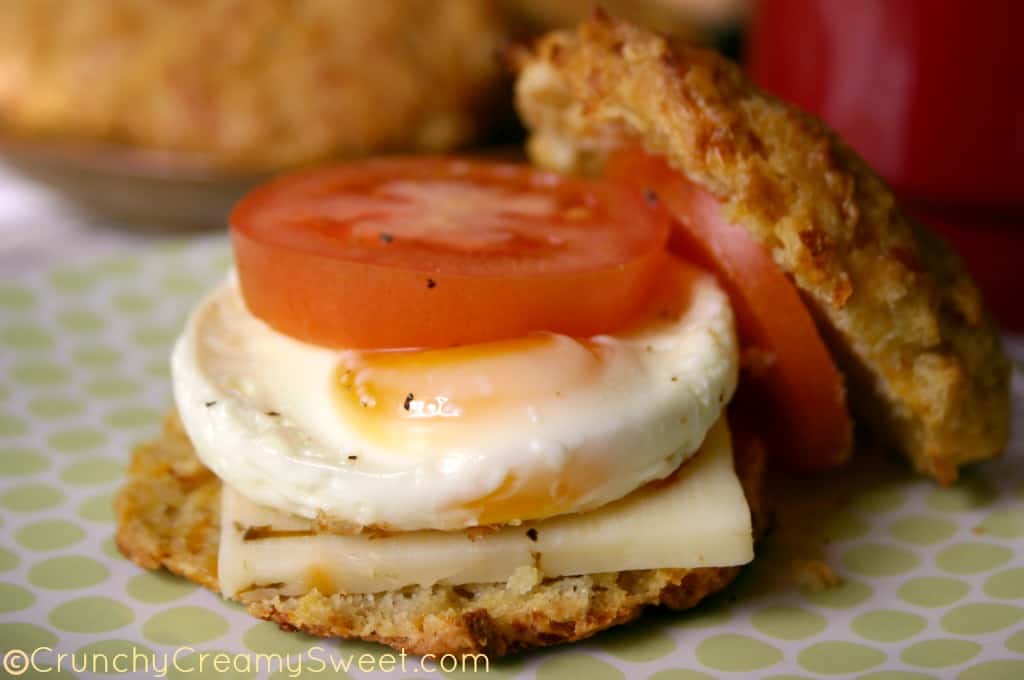 Sweet potato cheddar biscuits
Sweet potato cheddar biscuits
Ingredients
2

c

all-purpose flour

2

tablespoon

granulated sugar

2

teaspoon

baking powder

½

teaspoon

baking soda

½

teaspoon

salt

½

c

butter

cubed, 1 stick

½

milk

1

egg

well beaten

1

c

grated sweet potato

1 small or ½ medium

½

c

grated cheese

cheddar or Mexican blend

4

tablespoon

butter

melted ( for brushing )
Instructions
In a large mixing bowl, whisk together the dry ingredients ( flour, sugar, baking powder, soda and salt ).

Add cubed butter and cut it in with a pastry cutter or fork, until coarse crumbs form.

Add grated sweet potato and stir with a wooden spoon. Add cheese and stir again.

In a small bowl, combine milk and egg. Stir well.

Add to dry ingredients. Fold in gently until everything is moistened. Flour clumps are okay. DO NOT OVER-MIX!

Transfer the dough onto a piece of parchment or freezer paper. Gently form into a disk and wrap tightly. Refrigerate at least 1 hour or preferably overnight.

When ready to bake, preheat your oven to 425 degrees Line a baking sheet with parchment paper and set aside.

Unwrap the dough. Flour a biscuit cutter and cut out as many biscuits as you can. Glue the scraps together without kneading the dough and cut out the rest of the biscuits. Transfer onto a lined baking sheet. Brush the tops with melted butter. You should have some butter leftover. Set that aside.

Bake biscuits for 15 - 18 minutes, or until the tops are golden brown.

Brush the baked biscuits with the rest of the butter right after pulling them out of the oven.

Let cool on baking sheet for 2 minutes, then transfer onto a wire rack.

For a sandwich: slice still warm biscuit in half, add a Pepper Jack cheese slice, fried egg and a tomato slice. Serve immediately.
Nutrition
Calories:
420
kcal
|
Carbohydrates:
36
g
|
Protein:
7
g
|
Fat:
27
g
|
Saturated Fat:
16
g
|
Cholesterol:
98
mg
|
Sodium:
572
mg
|
Potassium:
232
mg
|
Fiber:
1
g
|
Sugar:
4
g
|
Vitamin A:
845
IU
|
Calcium:
157
mg
|
Iron:
2.3
mg
That's the way to have a breakfast!