This Microwave Baked Potatoes recipe makes soft and fluffy potatoes in just minutes! This is the easiest and fastest way to make baked potatoes.
Serve these potatoes with Baked Pork Chops or Skillet Chicken Thighs. You can also serve it with simple toppings as a light option for lunch or dinner.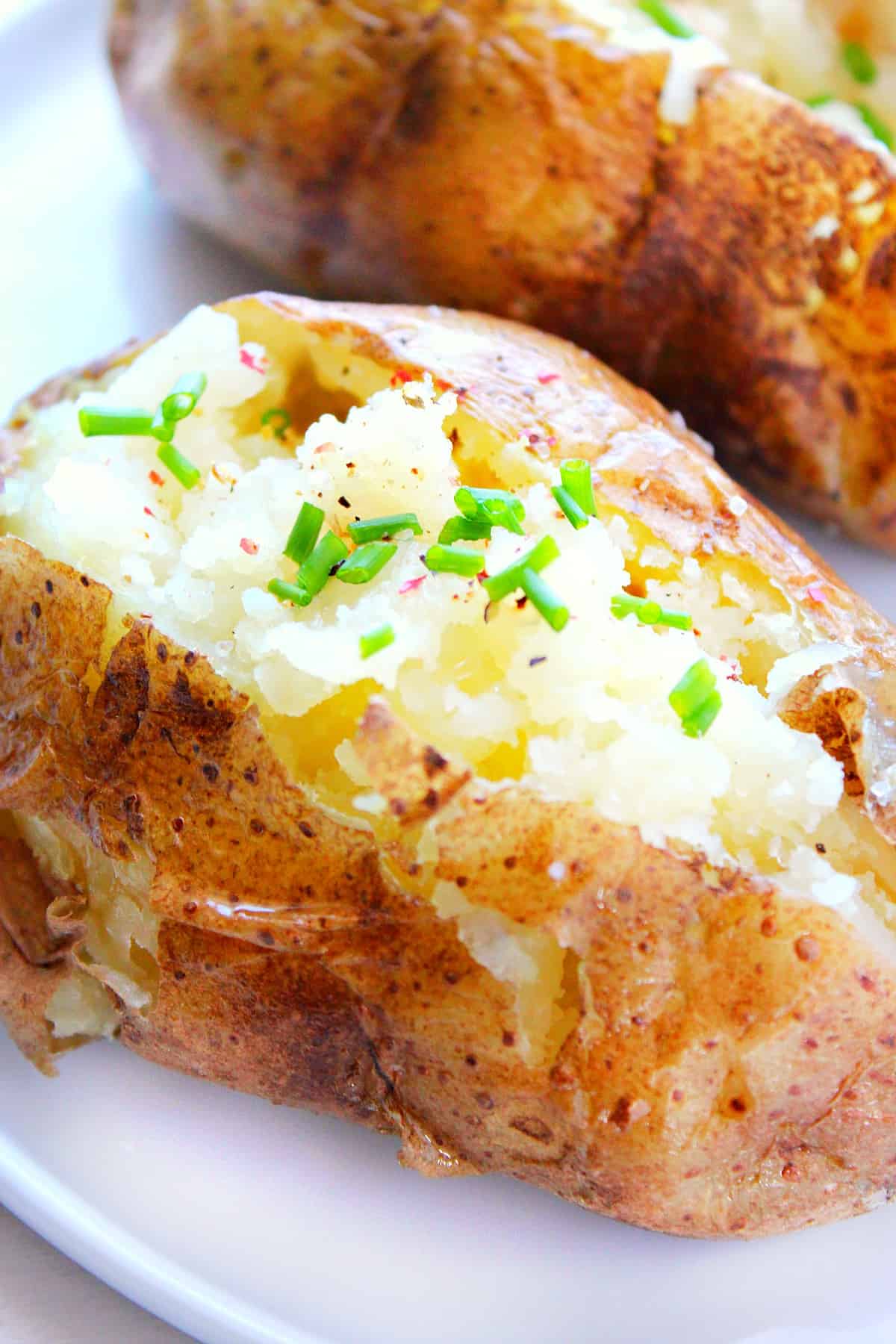 I am a huge fan of potatoes. It's one of those foods I could not give up, right next to bread. I have several recipes with this vegetable, starting with Lyonnaise potatoes (absolutely amazing!), to easy oven-roasted potatoes and potato salad. Now, I have a new way to quickly (we are talking less than 10 minutes!) make the best fluffy and delicious baked potatoes right in my microwave. Perfect for a last-minute side dish or lunch!