Crispy on the outside and soft in the center, these healthy, baked Sweet Potato Fries are crazy delicious and fast! All you need is oil, cornstarch, spices, and sweet potatoes.
We enjoy these fries with Air-Fryer Chicken Nuggets for a totally kid-approved meal or with my Baked Honey Mustard Chicken since both can bake in the oven in the same time!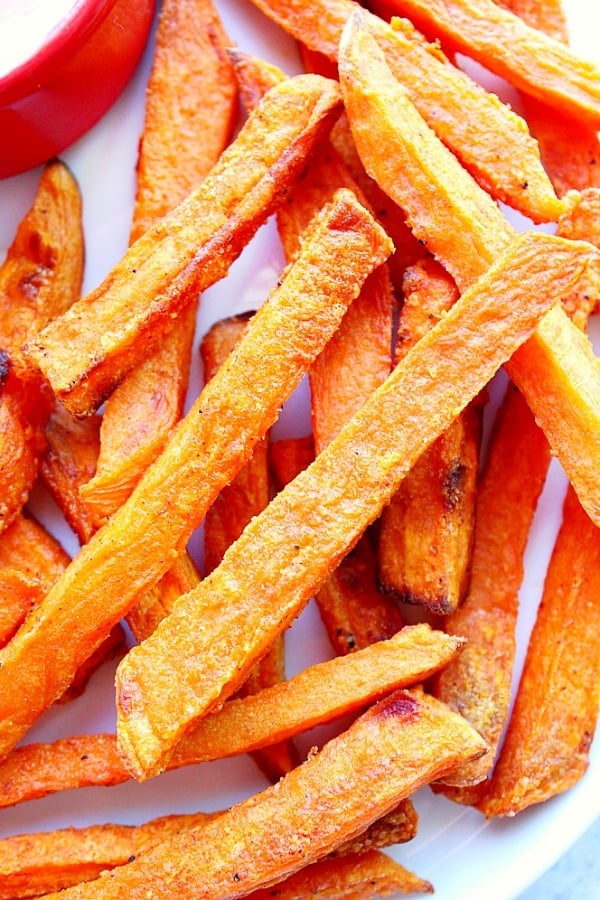 Raise your hand, if you never say no to a plate of fresh-cooked fries! Me too! What if you could make a plateful of sweet potato fries that are actually crispy yet baked in the oven? Sign me up! These fries are so much better for you than deep-fat fried ones. They are also so easy to make and great to snack on or serve as a side dish. Perfect for light dinner and 100% kid-approved!