This Instant Pot Applesauce is very easy to make with just 5 simple ingredients. No peeling apples needed, no sugar is added. This applesauce is naturally sweet and healthy!
If you have apples on hand that need to be used, try my apple crumb muffins or apple fritters. They are so delicious and fun to make!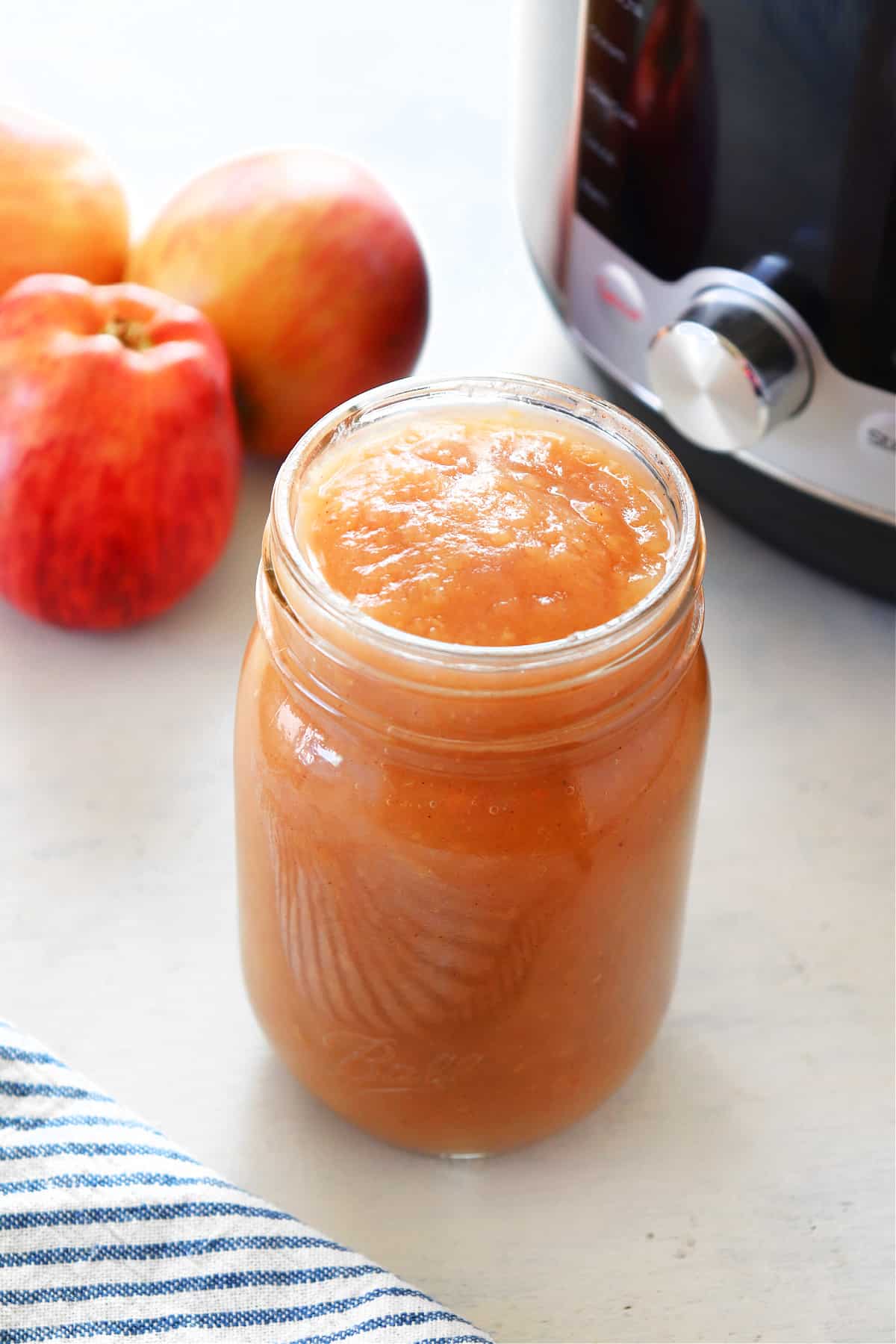 Homemade applesauce made in the pressure cooker
If you ever end up with a bunch of apples that need to be used up or you went apple picking and have so much, you need ideas on how to use them, let me show you how to make applesauce in the Instant Pot! It's super easy, delicious, and healthy, you will be looking forward to having apples to make it. It's a favorite snack for my kids and my favorite healthy ingredient for baking muffins!