Holidays are the best time to put your Instant Pot to work and help you make easy and delicious Thanksgiving and Christmas dinners. Anything from turkey breast, to mashed potatoes to a beautiful cheesecake with cherry topping, can be cooked right in your digital pressure cooker.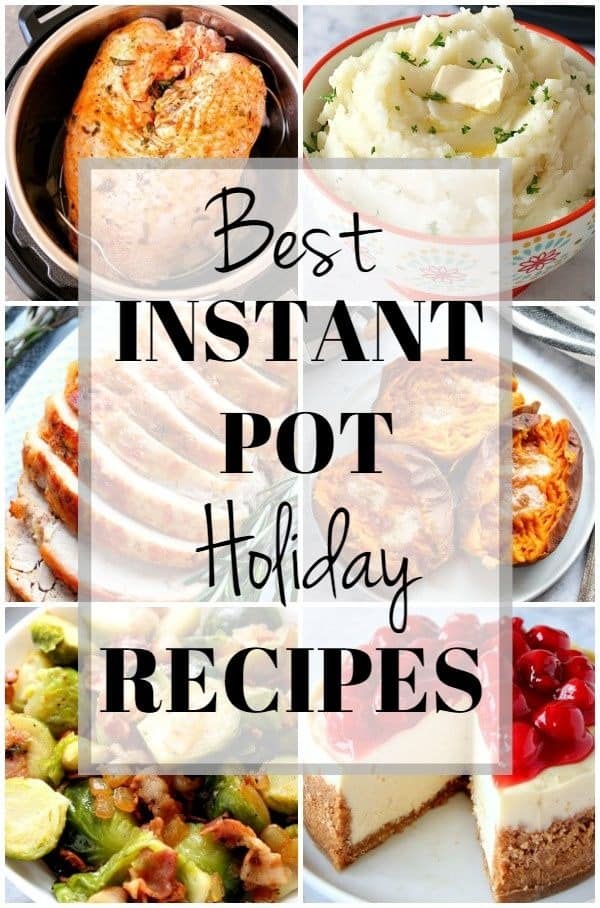 The Instant Pot is the best thing since sliced bread. No, really. I use mine almost every day and this holiday season it will help me prepare our Thanksgiving and Christmas dinners with ease. Anything from the mashed potatoes, Brussels sprouts with bacon to the grand turkey breast, will cook in the magical pressure cooker. I compiled a list of my favorite recipes you can make this holiday season with the help of your Instant Pot.
The Instant Pot I have and highly recommend is the IP DUO 60 6 quart. (This is an affiliate link.) Check out my Instant Pot Guide for Beginners, filled with all the info you need to get started with your new appliance!
HOLIDAY DISHES TO COOK IN INSTANT POT
Bone-in Turkey Breast (7 lbs and up) with gravy - juicy turkey breast cooked in pressure cooker in just 35 minutes! The best way to save time preparing Thanksgiving dinner.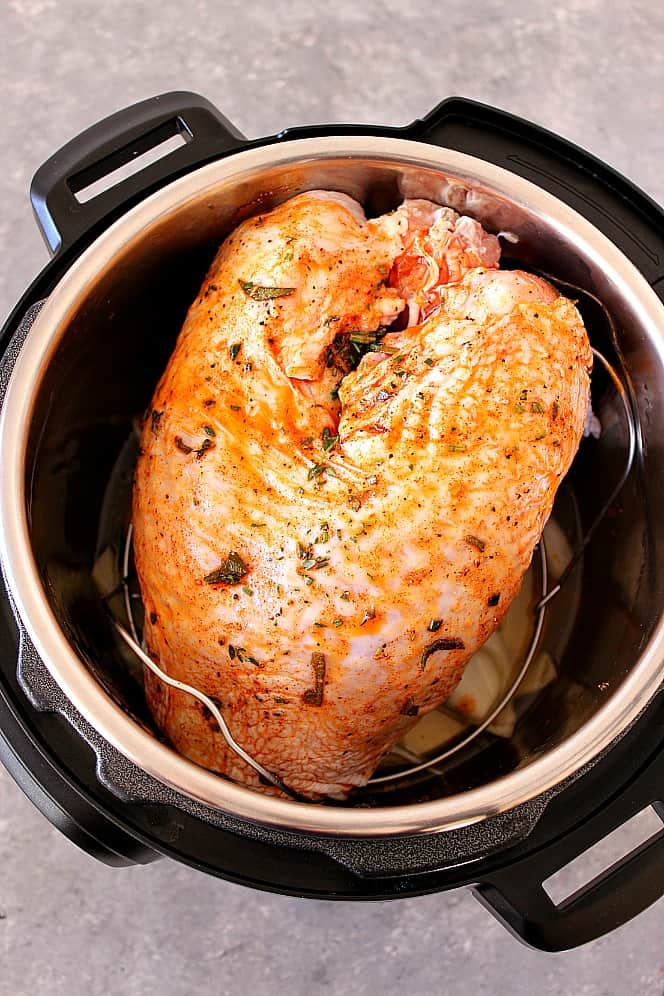 2. Boneless Turkey Breast (3 lbs and up) with gravy - make delicious turkey breast from frozen to ready! The easiest way, with no prep ahead of time.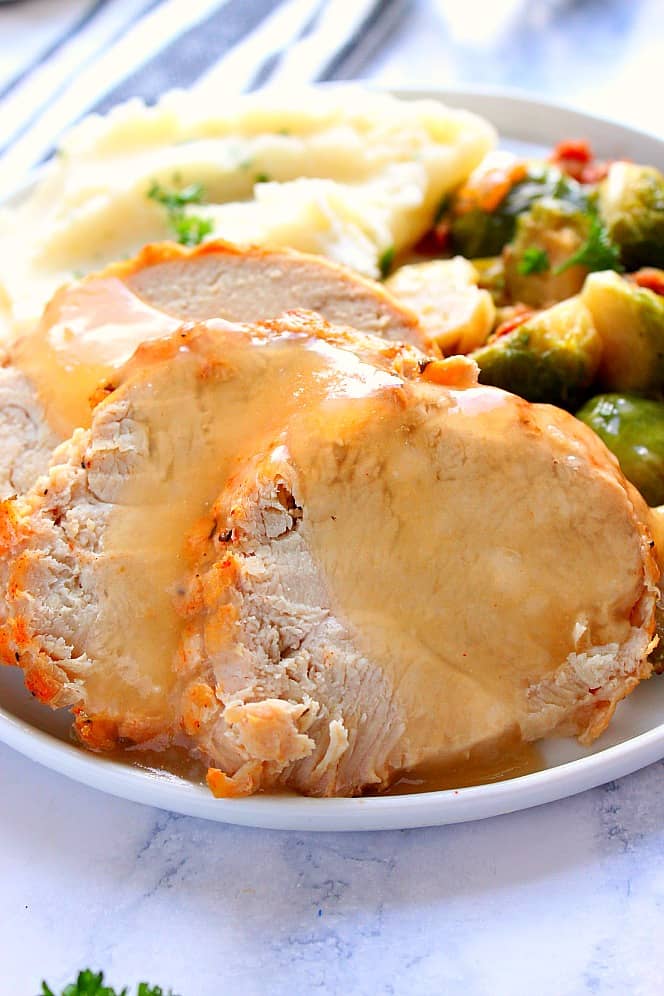 3. Mashed Potatoes - the fastest way to make mashed potatoes by cooking them in an electric pressure cooker. These potatoes are light and fluffy and delicious!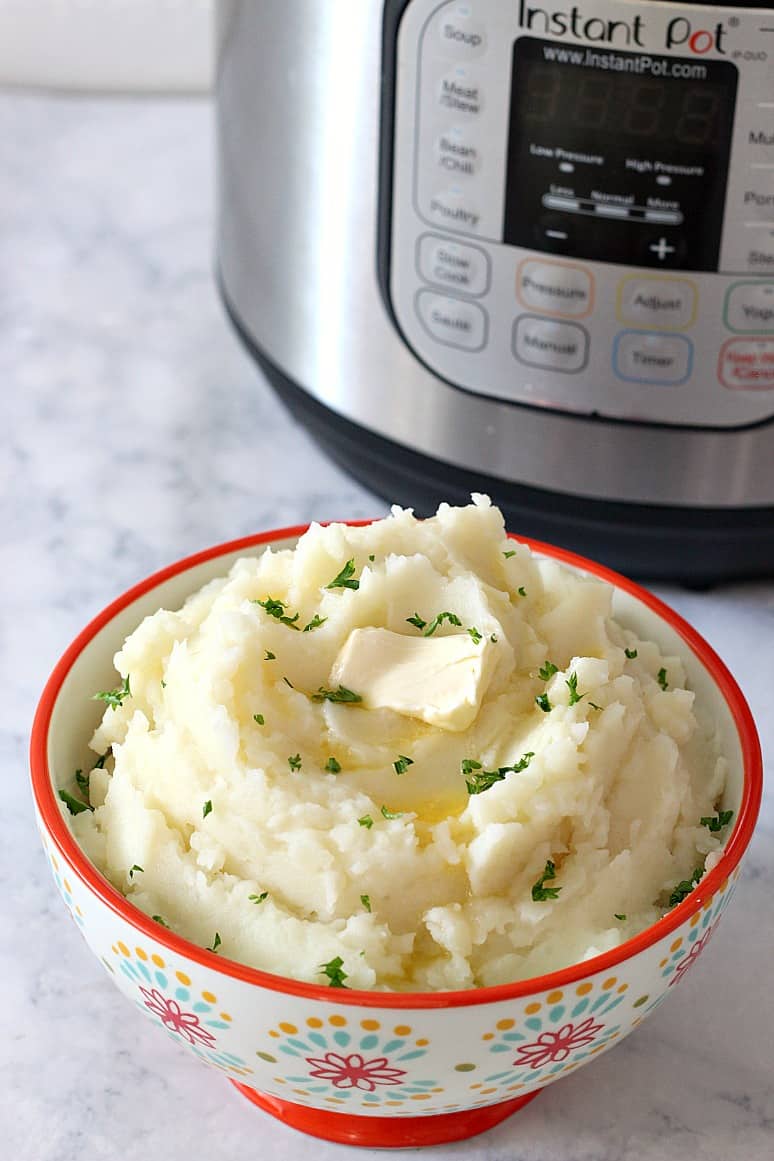 4. Scalloped Potatoes - scalloped potatoes cooked in the digital pressure cooker, with creamy garlic sauce and cheesy topping. Perfect dish for holiday dinners!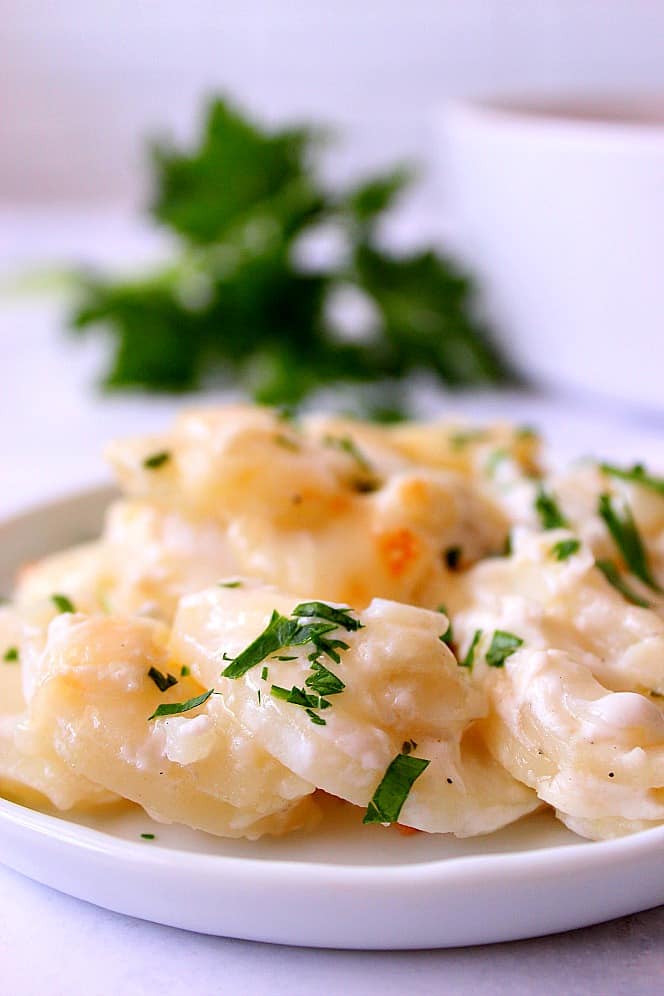 5. Baked Potatoes - perfectly fluffy potatoes cooked in a digital pressure cooker. No foil needed!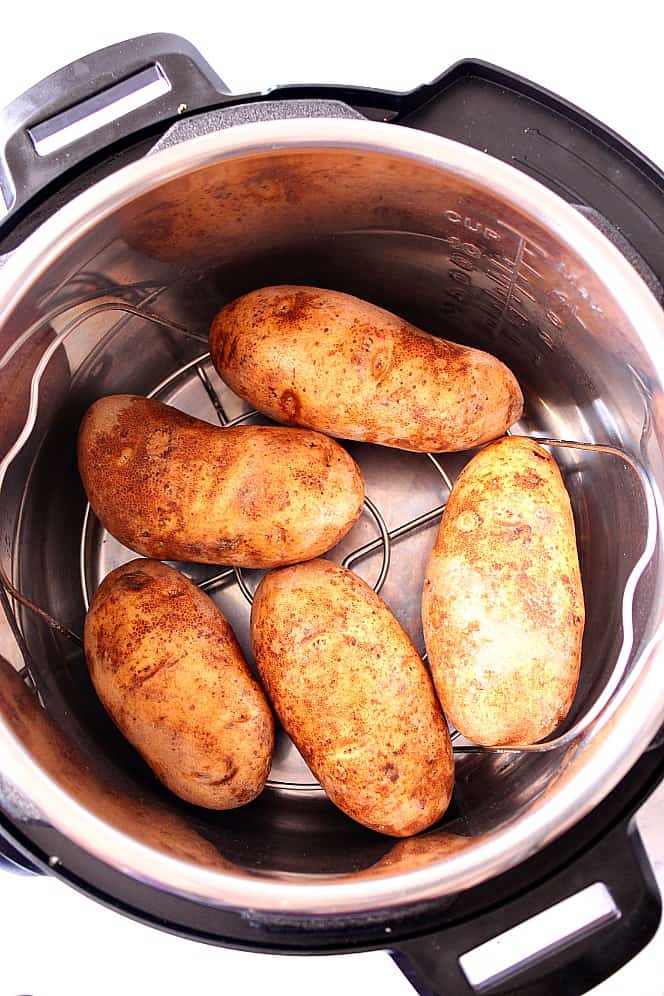 6. Sweet Potatoes (baked style) - perfect fluffy sweet potatoes cooked in pressure cooker. Use my shortcut to make smaller portions, perfect for children!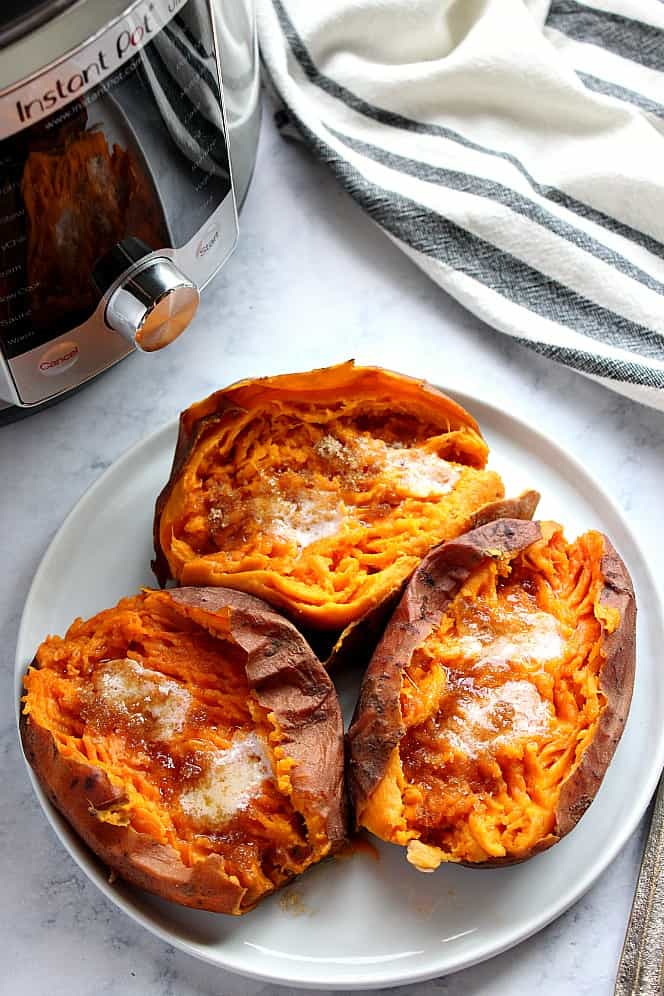 7. Mashed Sweet Potatoes - skip peeling and chopping the potatoes and cook them in your pressure cooker! These sweet potatoes are fluffy, creamy and delicious!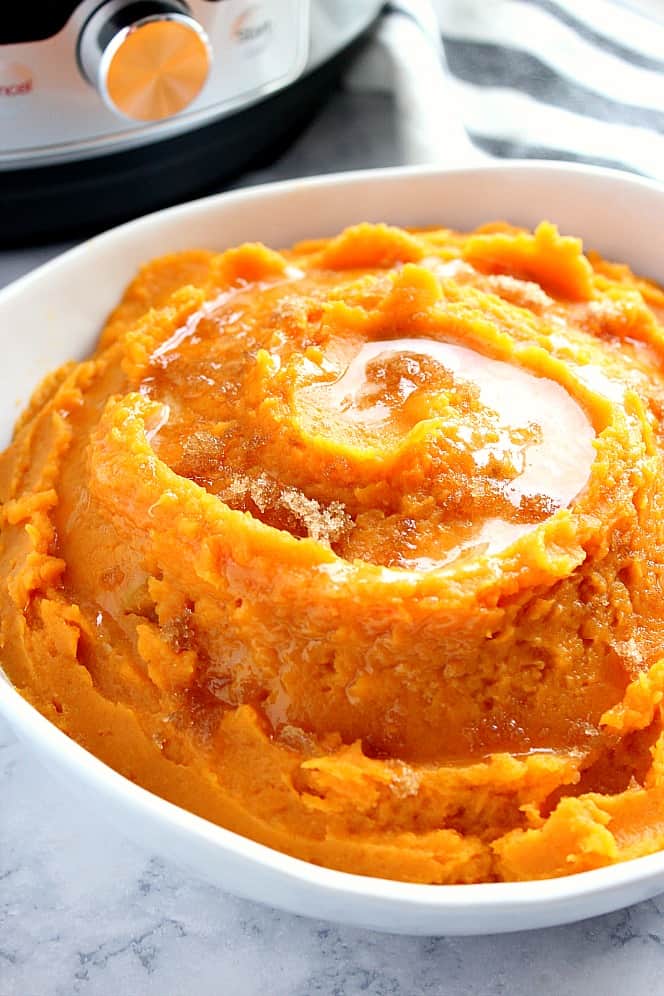 8. Brussels Sprouts with bacon - Brussels sprouts that are steamed and then sauteed with garlic, onion and crispy bacon. All in your Instant Pot!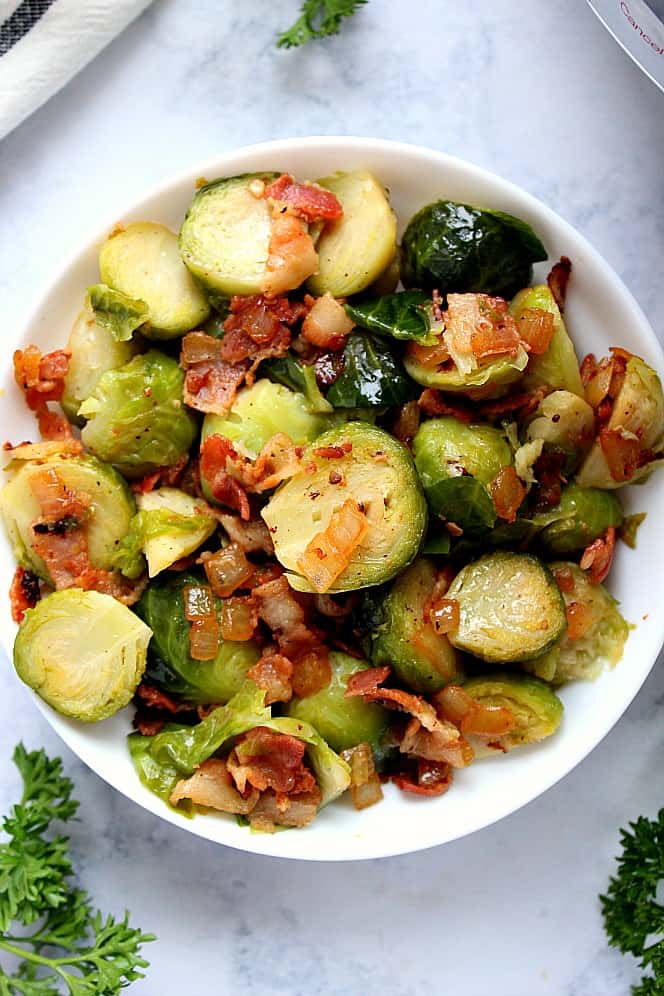 9. Mac and Cheese - the easiest way to make creamy and cheesy macaroni! Made with real ingredients right in you pressure cooker!
10. Chicken Noodle Soup (use leftover turkey to make this soup the next day) - fastest and easiest way to make a big pot of chicken noodle soup! Perfect for the cold and flu season!
12. Cherry Delight Cheesecake - ultra creamy and irresistible vanilla cheesecake with cherry pie topping. Perfectly cooked in the pressure cooker!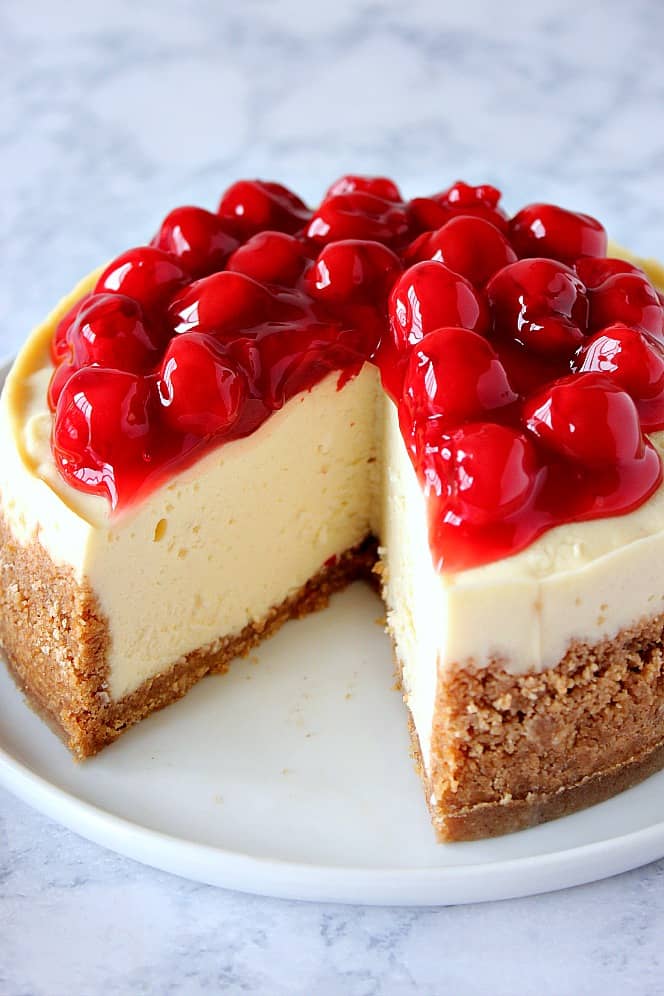 13. Instant Pot Pineapple Brown Sugar Ham - ultra juicy, sweet and delicious ham with pineapple brown sugar glaze, cooked in the Instant Pot under 30 minutes.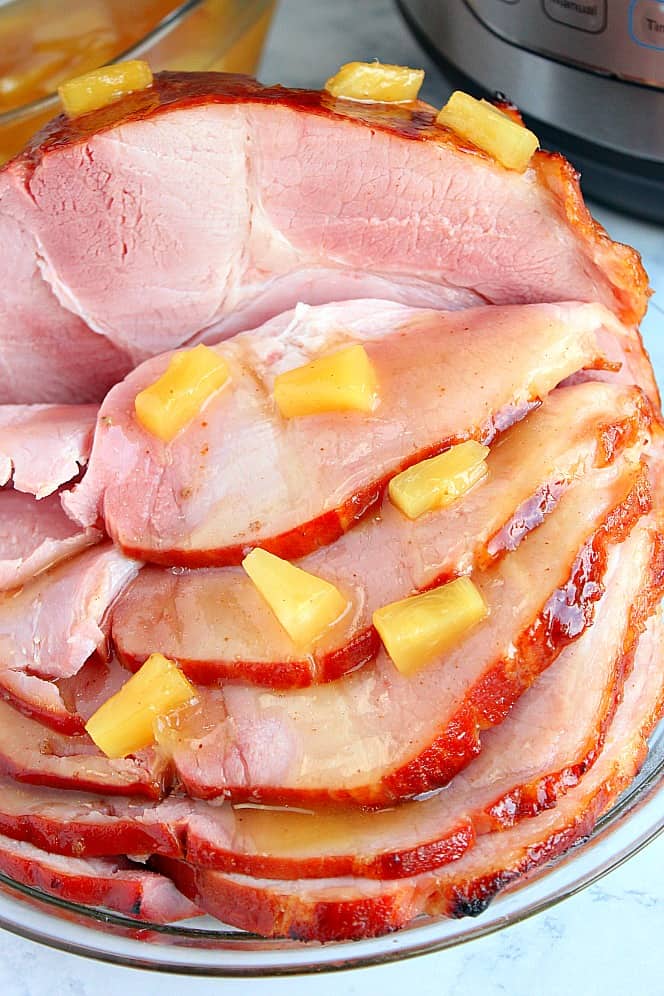 14. Instant Pot Breakfast Egg Casserole - made with hash browns, sauteed onions, garlic, peppers, leftover ham, eggs and cheese. This filling breakfast is perfect for holidays and weekends!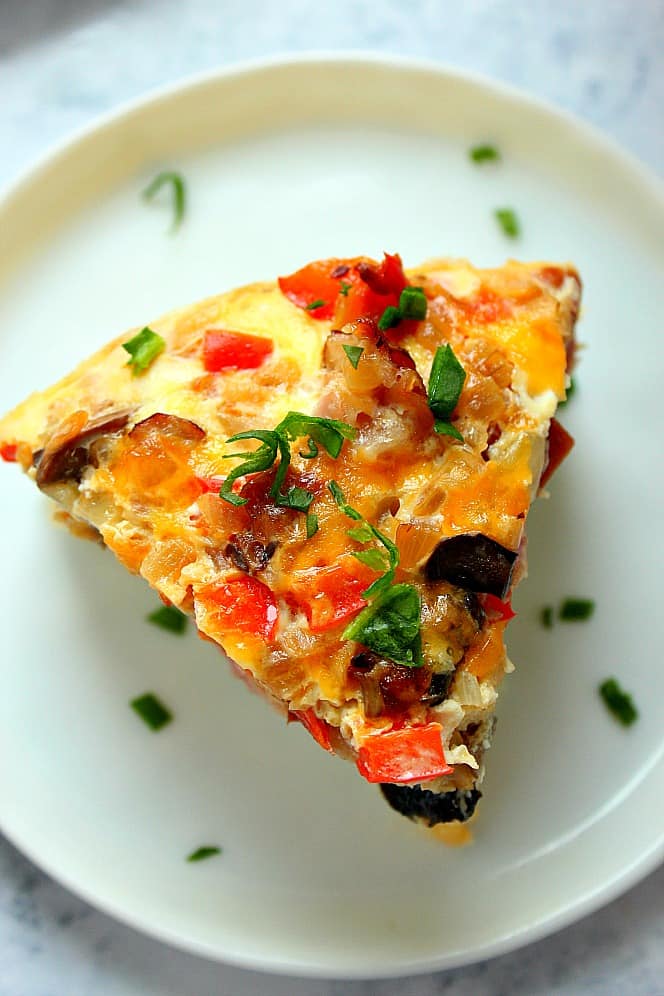 15. Instant Pot Honey-Orange Glazed Ham - spiral-cut ham cooked in 10 minutes in the Instant Pot, glazed with sweet and delicious honey citrus glaze with cinnamon and cloves.
16. Instant Pot Pot Roast - the best pot roast cooked in the Instant Pot pressure cooker, with carrots and potatoes. This tender and melt-in-your-mouth roast is rich in flavor, a true comfort food.