This Slow Cooker Bolognese Sauce is the best classic meat sauce ever! This rich and deep in flavor pasta sauce is cooked in a crock pot, served over fettuccine and topped with Parmesan. 
Serve with Easy Garlic Bread or my Easy Focaccia Bread and you are in for a feast that didn't take much effort at all.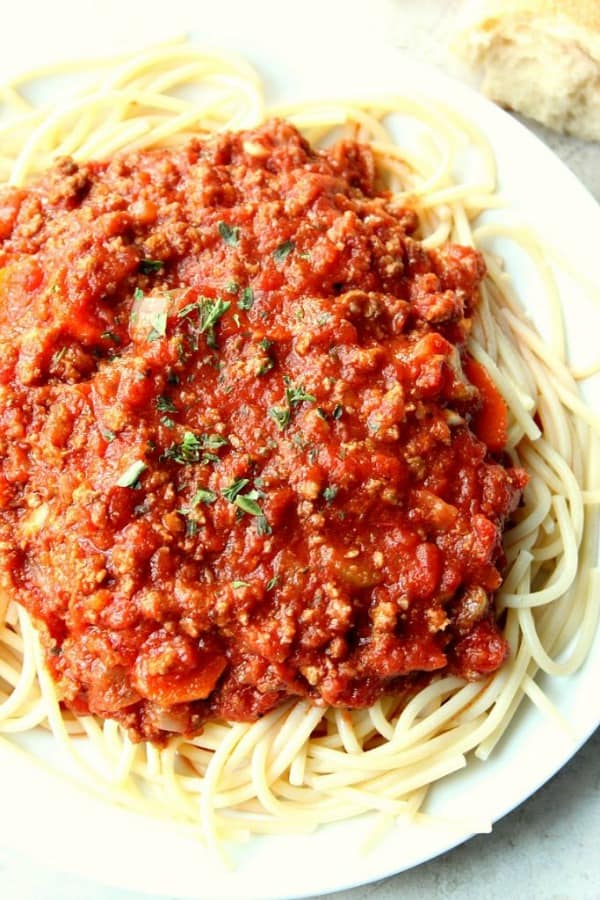 That's exactly what this is – comfort food at it's best. This pasta sauce recipe will change your spaghetti game and you will love it! It's perfect for those days when pasta just seems boring and you need a big bowl of comfort food. We are bringing spaghetti back to our weekly dinner menus with this Slow Cooker Bolognese Sauce. A new family favorite! A steaming bowl of spaghetti with rich, slow cooker bolognese sauce is bound to make your soul and belly happy. Planning a relaxing weekend? This recipe is perfect for it! Minimal prep time and the magic happens in your slow cooker. Yes, please!