Slow Cooker Sweet Garlic Chicken - a five ingredient chicken dish that cooks in a slow cooker! Perfect for a comfort food dinner on a Sunday or over rice on a weekday.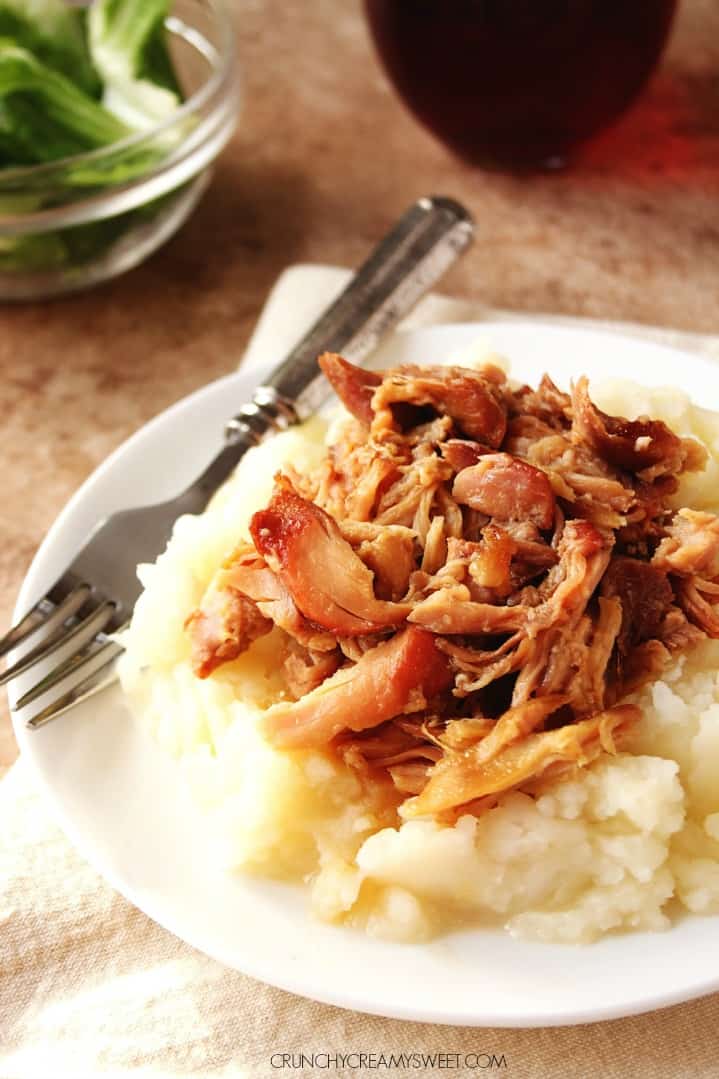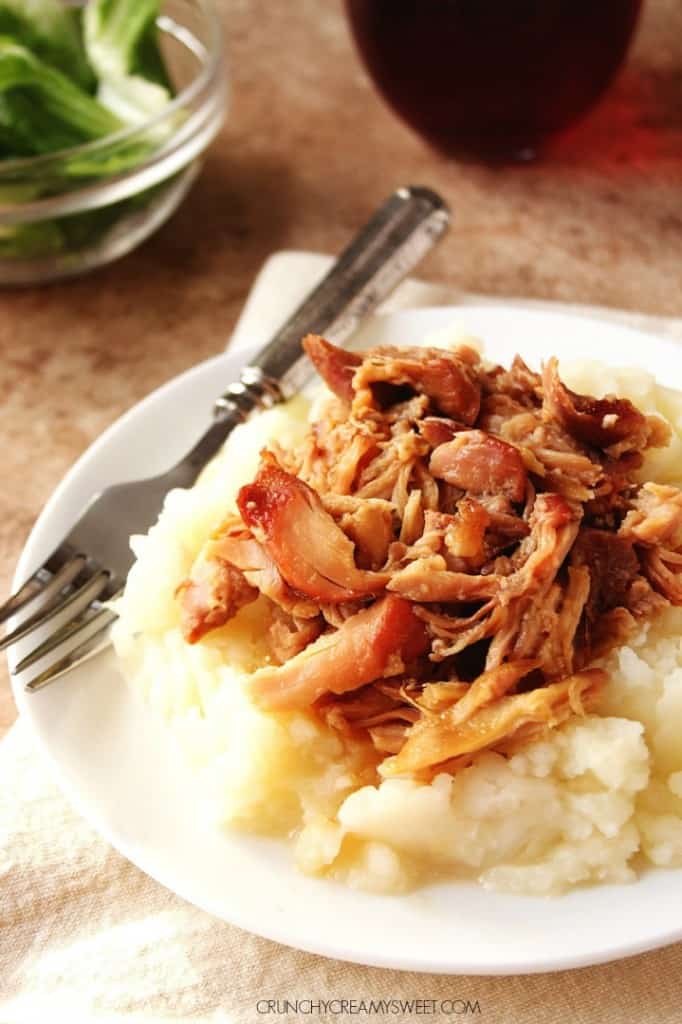 If your Mondays are like my Mondays, then you are running on multiple cups of coffee, trying to get million things done. I don't know why, but I seem to always put so much on the Monday to-do list. I want to hit the week strong! Show the Monday that I can rock it!
But, as much as I love cooking from scratch - Mondays are one of those days when I want and need a shortcut.
Slow cooker to the rescue.
This slow-cooker sweet garlic chicken is out of this world! I am crazy about it! So much that we had it three times last week. So so good! Besides, it feels so good to come home and smell the sweet garlic chicken cooking away in the slow cooker!
I am not sure if it's the garlic (huge fan over here!!) or the sweetness from the brown sugar - but this is one of my favorite chicken dishes right now. And it takes only 5 minutes of prep time! Score!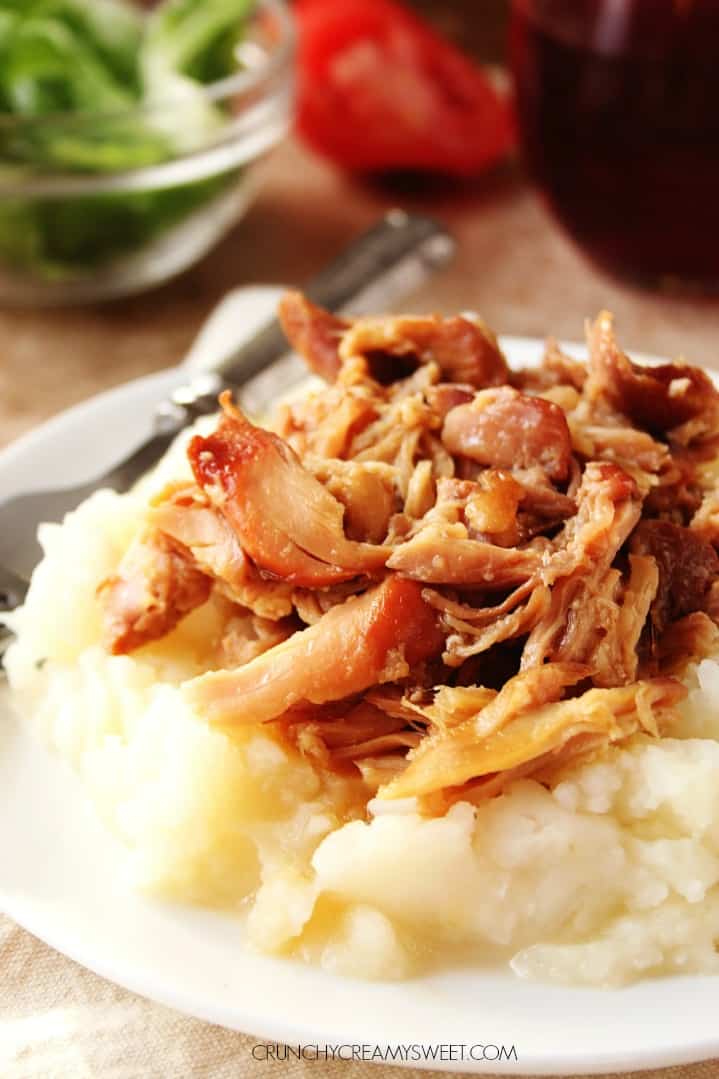 I have to say that I rarely cook with chicken thighs these days (mostly chicken breast) but for this dish (and anytime I make slow-cooker pulled chicken) I love using the thighs because they are richer in flavor thanks to the white and dark meat. I use skinless and boneless thighs and find them fantastic for this dish. You can certainly use the breast but I recommend at least trying it with the thighs.
All you need to do for this dish is place the chicken thighs in the slow cooker, mix brown sugar, apple cider vinegar, soy sauce and minced garlic in a measuring cup and pour it over the chicken. Cook on low setting for 6 hours or on high setting for 4 hours. When done, you can pull the meat as much as you like or serve the whole thighs.
I served it over a bed of mashed potatoes for a lazy Sunday dinner and over a scoop of fluffy rice for a quick weeknight dinner. Add a spinach or lettuce salad and you have one fabulous and super delicious meal!
Check out our YouTube video to see how to make it!


Recipes from other bloggers:
Slow Cooker Chicken Carnitas from Closet Cooking
Slow Cooker Chicken Noodle Soup from Cooking Classy
Slow Cooker Teriyaki Chicken from Gimme Some Oven
Related Recipes:
Quick Teriyaki Chicken Rice Bowls recipe
Slow Cooker Teriyaki Chicken recipe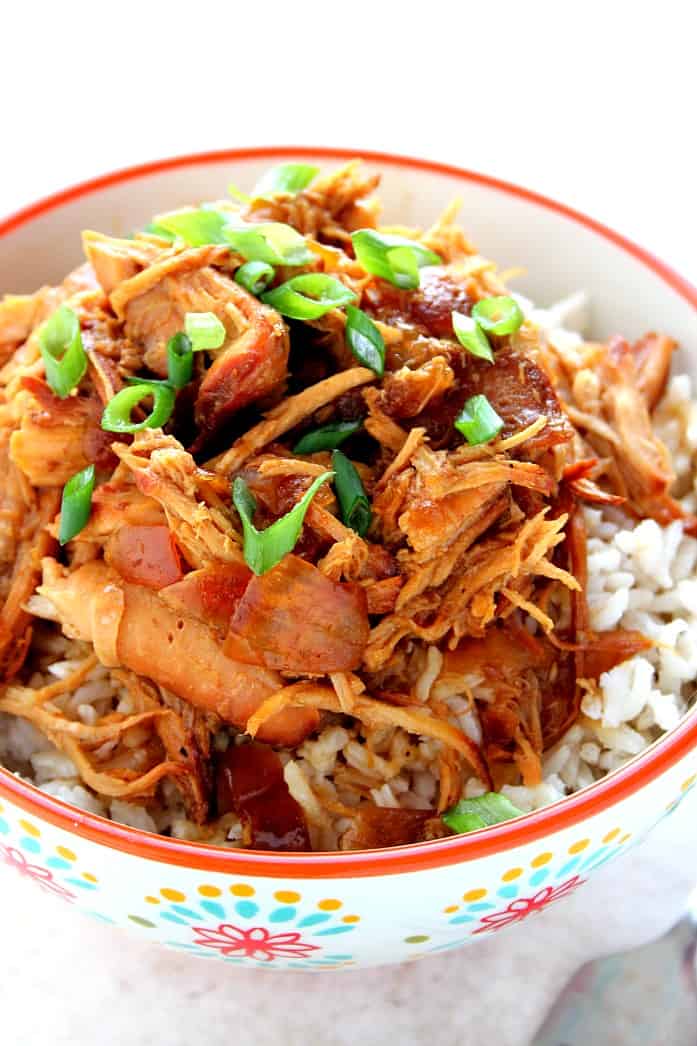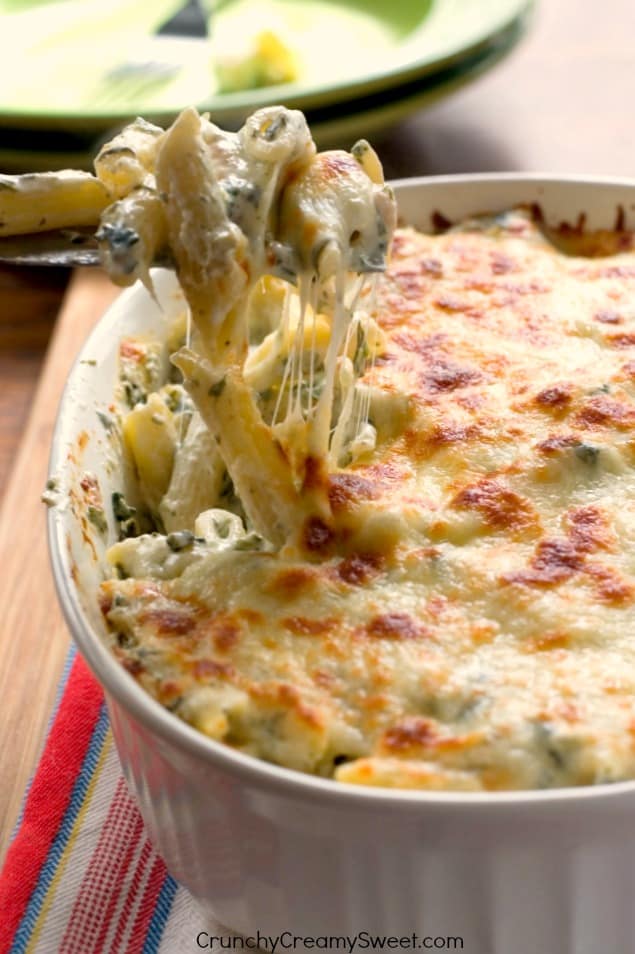 Slow Cooker Pineapple Salsa Chicken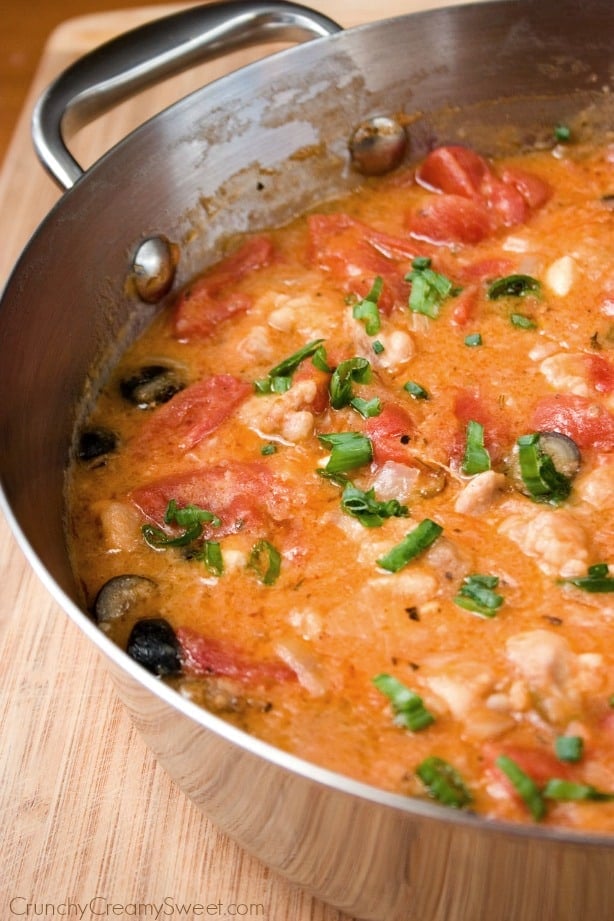 Apricot Baked Chicken