Baked Gnocchi with Sausage is a simple dinner for the whole family. Soft gnocchi is baked with Italian sausage sauce and cheese on top. Simple ingredients come together to make comfort food at its best!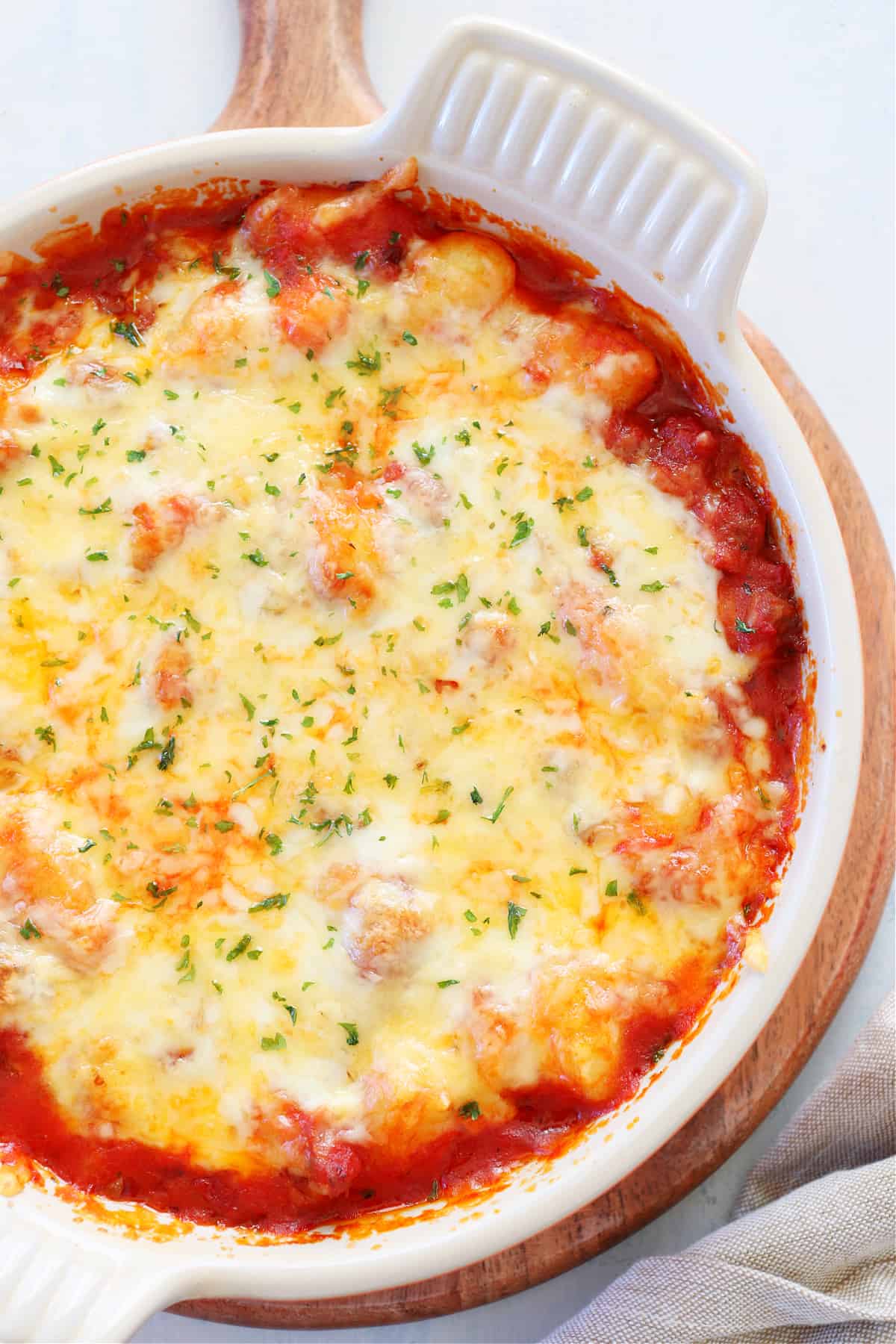 Cheesy Baked Gnocchi
After my pillow-soft ricotta gnocchi recipe, I am sharing an easy, baked dish featuring these Italian dumplings. I made a flavorful sauce with Italian sausage and crushed tomatoes (no sugar-loaded pasta sauce here!), mixed it with gnocchi, poured into a baking dish, and topped it all with mozzarella and gouda cheese blend. After just 20 minutes in the oven, the dish was bubbly around the edges, and the cheese gloriously melted. Pure comfort food!